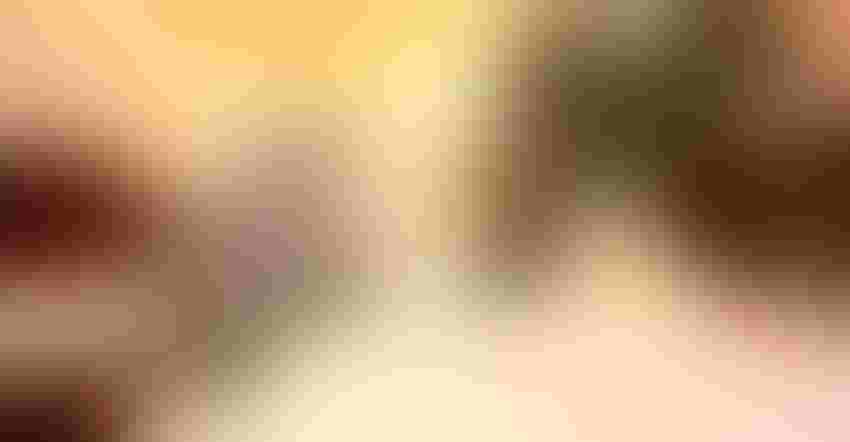 BRINGING IT TOGETHER: Could many ag startups be headed for a merger or acquisition? It's possible, as one industry observer points out after a recent acquisition.
mikdam/Getty Images
Mergers in agriculture have been top of the news recently. The nearly completed acquisition of Monsanto by Bayer is just the latest deal to close on that scale. Yet in the past five years, many ag-focused firms have been created to maximize data and technology in the industry. Is it time for them to come together? At least one tech observer believes so, and points to a recent deal as an example of what's ahead.
Arama Kukutai, Finistere Ventures co-founder and partner, says right now, there are too many companies in the digital ag space. "The statistics say so, and that's what we've seen anecdotally as well. In the field with farmers, there are a lot of applications and products, and many of those products are part of the emergence of the 'internet of things.' There needs to be some rationalization in these categories," he says.
Kukutai points to the purchase of Mavrx by Taranis, an Israeli tech firm, which Finistere was involved in. Kukutai is a board member at Taranis and helped that company scope out Mavrx as a potential acquisition target.
"When you look at the purchase, this is two best-of-breed companies with individual tech," he says. "Taranis has the best imaging tech, and Mavrx has key assets in the United States, which fill a gap that Taranis had to address eventually."
Taranis had been looking to expand in the U.S. Mavrx was already established with 60 planes in 30 states, readily able to gather aerial images across the country.
With so many ag startups in the market, farmers have a tough time choosing whom to do business with. Kukutai, who also works with CropX, knows that the key for a startup is to build a strong customer base. Then if a merger or acquisition happens, the key is supporting those customers through the transition.
"I think the custom has been to build companies that could fundamentally stand on their own, but if Monsanto can be bought by Bayer, then anyone can be bought by anyone," he observes.
Kukutai has been observing the hot ag startup market for some time, and he says there will be more of these merger and acquisition deals like Taranis-Mavrx in the future.
"We're entering a period where there are natural opportunities for consolidation," he says. "Many of these companies are working with major players in the market too." He cites the acquisition of Granular by DowDuPont as an example.
What Taranis-Mavrx deal means
But what about that Taranis acquisition of Mavrx? Mavrx provides aerial imagery to farmers from its fleet of planes using its proprietary ultrahigh-resolution platform. The UHR platform can be used to recognize problem zones in a field for treatment. Taranis goes much deeper with its AI2 platform, which is an ultrahigh-resolution image and data capture system.
Ofir Schlam, CEO and co-founder of Taranis, explains the AI2 tech and what it could mean to U.S. farmers with the Mavrx acquisition. "We take high-resolution images from the air while flying at speeds above 100 miles per hour," he says. "We can spot aphids on the leaf, and spot the first symptoms of a disease like late blight on potatoes or northern corn leaf blight or any other visual symptom."
UP-CLOSE VIEW: This image is an example of the farmer dashboard and aerial imagery available from Taranis. It offers farmers plant-level detail for determining field health, and scouting for pests and diseases.
The tool uses forward-motion compensation first pioneered for fighter jets. The Taranis team developed the hardware and tools to bring that scale of resolution to more conventional aerial imagery.
With the tech, the company can take submillimeter imagery of crops, which is plant-level imagery, from each field. With its deep learning technology, Taranis analyzes each leaf and the whole farm like an automated agronomist. Schlam says about 250 agronomists contributed their expertise in identifying symptoms to train the brain-like Taranis software. That expertise is fed into the system to make the system smarter, and to offer scouting-level diagnostic reports to farmers in a timely fashion.
"We have an Uber-like system where farmers can order imagery using an app from their smartphone," Schlam says. "We have 60 pilots, and they can answer the orders. The system is designed to optimize the route and help farmers get their results within 48 hours. They can see weed infestations, stand counts, measure disease severity, and see which chemical was most useful on their farm."
He notes that the AI2 system is precise enough to identify specific weeds, such as Palmer amaranth versus waterhemp in the same field.
The Mavrx acquisition was a springboard into the U.S. market, which will shorten the company's expansion by two to three years.
Whether the Taranis-Mavrx deal is the beginning of a new trend of startup mergers and acquistions remains to be seen. But the landscape of digital agriculture is changing, as more companies see the opportunities ahead.
Subscribe to receive top agriculture news
Be informed daily with these free e-newsletters
You May Also Like
---