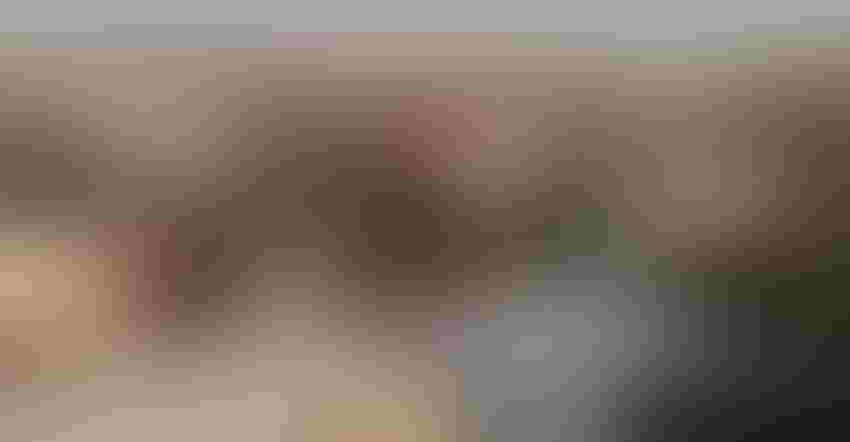 STORIED WARTIME HISTORY: This view of the current Husker Harvest Days show site reveals no clues to the storied history a portion of the grounds has as an ordnance plant during three U.S. wars.
Long before the Husker Harvest Days site west of Grand Island was buzzing with farm show activity, that same location was busy for a different reason.
Nebraska, like so many Great Plains states, was key to the manufacture of military materials during worldwide conflicts.
The 900-acre HHD show site already had a storied wartime history before the farm show was established there in 1978. When tractors and disks showed up in October 1977 to prepare the site for the first HHD the next fall, the parcel was leased pasture as part of the 19-square-mile Cornhusker Army Ammunition Plant.
CHAAP was built and became fully operational on March 24, 1942, as a U.S. government-owned, contractor-operated facility for the production of artillery shells, mines, bombs and rockets. The first bomb was produced in the plant that November.
CHAAP continued this role through the course of three wars — World War II, the Korean War and the Vietnam War — operating on and off for 30 years. The most recent operations ended in 1973.
Quaker Oats Ordnance Corp., which was a subsidiary of the Quaker Oats Co., produced bombs, shells, boosters and supplementary charges at the plant from 1942 through the end of World War II. At its peak, the plant employed 4,229 men and women, loading 260- and 90-pound fragmentation bombs; 1,000- and 2,000-pound general demolition bombs; and 105-millimeter high-explosive artillery shells. During the war, the plant was Grand Island's largest industry.
The plant remained on standby status for munitions production from 1945 through 1950. During that period, many of the CHAAP buildings were used for grain storage.
Reactivated
When the Korean War broke out in 1950, Mason and Hangar-Silas Mason Co. reactivated artillery shell and rocket production at the plant until it was once again placed on standby status in 1957.
When the U.S. joined the conflict in Vietnam, the plant was reactivated for a second time to produce bombs, projectiles and microgravel mini-mines. Mason and Hangar continued as operators of the plant.
For both the Korean and Vietnam wars, the plant manufactured 500- and 750-pound bombs that were assembled for the Army Air Corps and Air Force.
CHAAP has remained on deactivated status since it last ceased operations at the end of the Vietnam war.
Subscribe to receive top agriculture news
Be informed daily with these free e-newsletters
You May Also Like
---