Sensors, weather stations help South Carolina farmers irrigate wisely
Sensors, weather stations help South Carolina farmers irrigate wisely
Payero aims to arm farmers with farm-specific data that will allow them to make more informed irrigation decisions based on rain forecasts, soil type and crop yield expectations.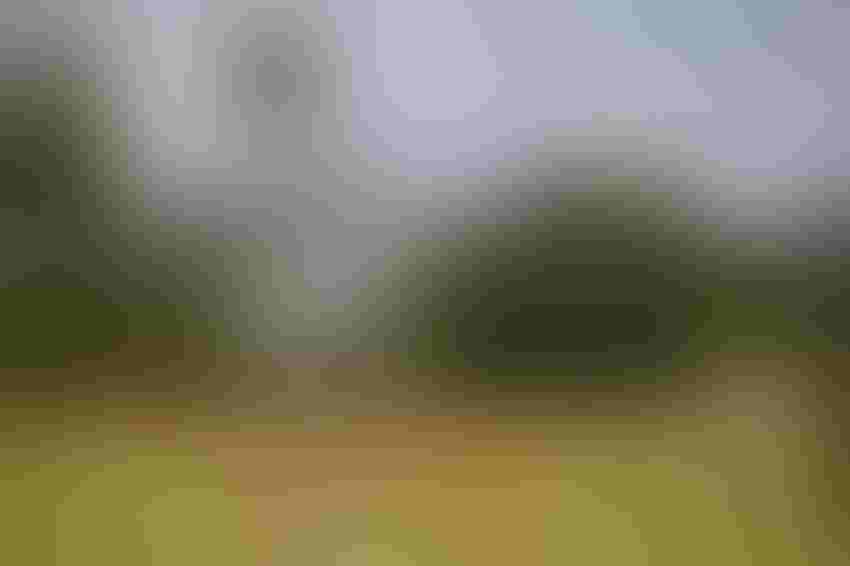 <p>A weather station and other technology installed at the Edisto Research and Education Center.</p> <p align="center"> </p>
Clemson University irrigation specialist Jose Payero is installing weather stations and soil-moisture sensors at farms across South Carolina and developing the online platform that will allow farmers to use the collected data to conserve water and energy.
Payero received a $75,000 grant from the U.S. Department of Agriculture to install weather stations at farms in each county of the state. He has already installed 16.
Payero aims to arm farmers with farm-specific data that will allow them to make more informed irrigation decisions based on rain forecasts, soil type and crop yield expectations. The sensors and weather stations connect wirelessly to transmitters that will send data to a password-protected website Payero is developing for farmer access.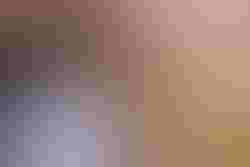 Jose Payero
Jose Payero
Data from the sensors also could be sent to an automated irrigation system Payero is developing that would activate if soil moisture dips below desired levels.
Over-irrigation can be costly and cause soil erosion, chemical runoff and nutrient leaching, Payero said.  Under-irrigation stresses crops and reduces yield.
Periods of drought, meanwhile, have made water availability more scarce, while persuading more farmers to invest in irrigation systems, said Payero, who works at the university's Edisto Research and Education Center in Blackville.
"Water is one of our most important issues going forward," he said. "The population is growing. The demand for food is rising. But we are not making more land, so we need to make our land more productive while protecting our water resources.
"It is not unreasonable to expect that society will continue to demand farmers to produce more crops with less water, especially in areas where water resources are scarce and where competition is increasing between irrigation and alternative water users like environmental, municipal and industrial use," Payero said. "Farmers will only be able to respond to this challenge if they are equipped with the knowledge and the tools to make better water management decisions."
Payero plans to have stations in all 46 counties by year's end. He is developing the algorithm for a website that will combine weather data, soil moisture rates and yield targets to calculate irrigation needs. Additionally, he is working with farmers to teach them how to use these systems to their benefit. Payero is still looking for farmers willing to participate in this project. He can be contacted at [email protected].
Bamberg County farmer Richard Rentz approached Payero at a recent field day at the Edisto Research and Education Center to request installation of a weather station on his property.
"Right now, we're just shooting in the dark on our irrigation," said Rentz, who irrigates roughly 150 acres of a 700-acre farm. "I'd like to save a little water, save a little power and save some money. It's a significant expense."
The Edisto REC is developing and demonstrating a variety of new technologies aimed at conserving water and other farm inputs, like fertilizers, to both increase crop yields and minimize the effect of production practices on the environment. These technologies include irrigation scheduling using weather data, irrigation automation, sensor-based irrigation, subsurface drip irrigation and variable-rate irrigation. Application of these technologies could save the state an estimated $7 million annually just in pumping costs while significantly reducing water application.
Edisto REC scientists have secured externally funded projects of more than $2.3 million. These include improved irrigation management, space-based technology to determine hydrological properties of soil, "Intelligent Center Pivot" irrigation systems, subsurface drip irrigation systems, innovative cropping practices to enhance crop resilience to drought, online calculator and crop coefficients for irrigating row crops, refining NASA's space-based GPS technology for site-specific irrigation management and helping growers adapt to climate variability and climate change through enhanced farming practices.
 "Dr. Payero's project is a critical piece of research for agriculture and water-use management. Water for irrigation is an extremely important component of South Carolina's agriculture industry, especially in the eastern portion of the state," said Jeffery Allen, director of the S.C. Water Resources Center. "Using these sensors and data-collection stations will help us understand how water moves through these systems and how farmers can best manage their crops now and into the future."
The amount of water available in South Carolina is not known. The S.C. Department of Natural Resources and S.C. Department of Health and Environmental Control are in the midst of a study to assess the water available in the state's eight major river basins.
Irrigation accounted for more than 31 billion gallons of water withdrawal in the 2010 Annual Water Use Report released by DHEC, but that only accounts for entities that use at least three million gallons per month. Entities using less than that are not required to report usage, Allen said.
"There are literally trillions and trillions of gallons available, but it is also important to understand that water availability varies greatly from place to place, city to city, county to county," he said. "While it seems like there is more than enough to go around, we have to ensure that people downstream from growing urban areas have access to adequate water. We also have to ensure that nature has access as well — those are called environmental flows — keeping enough water in rivers and streams for plants and animals to survive and thrive. In addition, we have to carefully manage groundwater resources to make sure they can recharge sufficiently, as well as monitor for pollution and saltwater intrusion in the coastal groundwater aquifers. It's a big job."
Subscribe to receive top agriculture news
Be informed daily with these free e-newsletters
You May Also Like
---