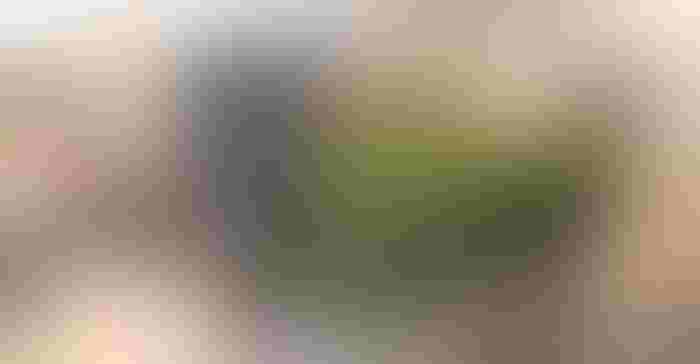 Interest in autonomous equipment continues to grow. At Agritechnica, the farm show held biennially in Hanover, Germany, visitors got a look at several different ways to tackle the driverless equipment challenge. There are some common drivers for this tech in Europe and the United States, but the differences in the forces at work have shaped these innovations as well.
In the United States, the No. 1 driver of autonomy is labor. Lack of qualified, and interested, people who want to work on the farm is down, but the work hasn't gone away. This has companies and farmers looking at ways to automate equipment already on the farm. For example, SmartAg offers the ability to take the driver out of the grain cart tractor; Case IH and New Holland have tech that can work on innovative new machines, or as field add-ons to existing equipment once they're ready for commercialization.
In Europe, lack of qualified labor is one issue, but another is a range of policies toward eliminating use of crop protection products on the farm, with glyphosate being a lead candidate for elimination. Losing those products has farmers looking at ways tackle in-season cultivation, so there was a fair representation of cultivator robots on the exhibit stands — and shown in this slideshow.
There are a range of ideas surrounding autonomy. When you take out the driver, it can dramatically change the way a machine looks. There's also a push for very specialized machines, many focused simply on cultivation. Concern about compaction also has engineers and designers shrinking the work tools to make machines with a much lighter footprint. This might mean deploying more than one in a field to get the work done.
A robot using conventional tools
Many autonomous vehicles under development require the development of specialized implements as well. For example, Dot Technology, recently acquired by Raven, is partnering with implement makers to make tools that work with its robot. At Agritechnica, many of the machines were specialized, but there was one that offered the potential to use conventional implements.
Sitting on the stand was the Robotti from Danish startup Agrointelli, a machine that started several years ago as an idea from engineers at Kongskilde. When CNH Industrial bought Kongskilde, many of those autonomy engineers split out on their own.
The machine is essentially an automated three-point hitch. One model features a single Kubota diesel engine; a larger model features a twin-engine design, with one engine powering the drive unit and the other providing hydraulic power. These machines are at work on some farms in Europe, and they're also being researched at universities in different countries.
The key is that the machine can use conventional implements. As shown in the slideshow, there's an Amazone four-row planter connected to the Agrointelli twin-engine machine that was on the stand. The smaller single-engine robot is a 25-horsepower machine. The larger machine has two 75-hp Kubota engines. The price for the machine is about $160,000, or about $1,200 per horsepower.
The benefit is the ability to use off-the-shelf implements and do more with the machine than a single job, providing year-round value to the investment. An operator can monitor multiple machines in the field, which is common for any autonomous platform.
Officially introduced in Europe in 2018, the company already has units working on farms in Denmark today.
A challenge with all autonomous systems will be the user interface. How do you program the route? How do you manage tending planters and sprayers?
At Agrointelli, the software does some of that work. The software can plan a machine's route through a field — and even pinpoint locations where the robot will need to be tended.
There are a lot of ideas for autonomy on the market; check out this slideshow to learn more. Ag innovation is alive and well in this herd of robots.
Subscribe to receive top agriculture news
Be informed daily with these free e-newsletters
You May Also Like
---