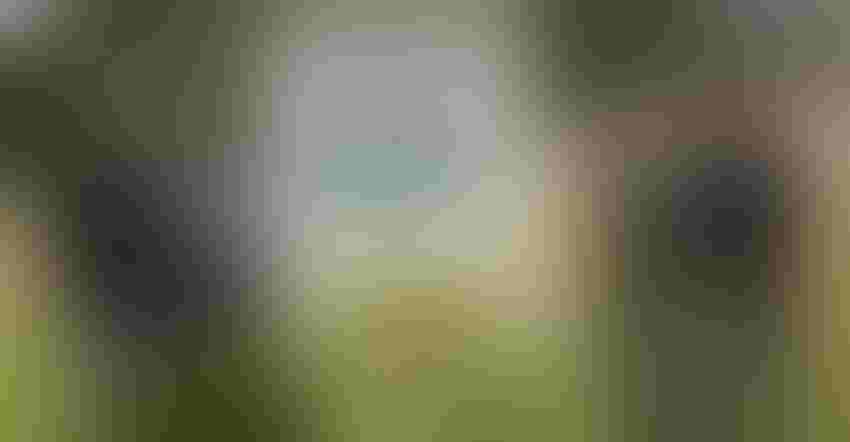 GENERATIONS: Paul and Judy Willis (left) passed Clessons River Farm down to Melissa and Adam Griffin last year. The farm includes 65 dairy cows and 60 dairy heifers, and a Lely A5 robot.
Editor's note: Each year, the New England Green Pastures Award honors an outstanding dairy family from each New England state for its production and financial management, as well as its contribution to the local community. The award winners will be honored next month at the Eastern States Exposition (Big E) in West Springfield, Mass. Today's feature is from Massachusetts.
Clessons River Farm is a 327-acre, fifth-generation dairy farm in Buckland, Mass.
My great-grandfather Walter Scott moved to the farm in 1910 at 2 years old with a few cows. His dad, my great-great-grandfather, died in 1922 when he was 14.
My grandfather, Francis Willis, came to the farm in 1933. He and my father, Paul, took over the farm in 1975 after my dad received his associate degree in animal science from the Stockbridge School of Agriculture.
I started working full time with my dad on the farm in 2005. The farmland is under the Clessons River Farm Realty Trust, which is owned by my parents, Paul and Judy Willis, and me and my husband, Adam Griffin.
Ownership of the farm business was transferred to Adam and me in 2021.
The farm today
We crop 35 acres of corn and 100 acres of hay to feed our 65 dairy cows and 60 dairy heifers. The old dairy barn with the milk room was built in 1954. The hay barn was added in 1956, and the steel building was built with tiestalls in 1979.
The heifer barn was built in 1984 and the manure pit in 1985. We remodeled the tiestall barn and put in freestalls and a step-up parlor in 1999.
In 2019, we replaced half the metal loop freestalls in the cow barn with Easy Fix flexible stalls and put in sand saver stall mats to increase cow comfort and save on use of sand.
In August 2020, we transitioned the cows from milking in our walk-through, step-up parlor to milking with a Lely A5 robot. The robot has provided many benefits to the farm. It has allowed us more time during the day to focus on other areas of the business, including working in the fields during crop season and addressing herd health and reproduction.
It has also decreased utility expense, being more energy efficient than the old vacuum pump system. It has increased our production per cow by providing a more individualized approach to milking, allowing our fresh cows to milk up to six times a day and providing about 100 data points on each cow.
The herd's rolling herd average is 23,918 pounds; butterfat is 4.0% and protein is 3.1%.
In 2021, in exchange for a 15-year agricultural covenant on the farm property, we received a Massachusetts Department of Agricultural Resources Farm Viability Enhancement Program grant to build an addition on the milking cow barn, which added back the 12 freestalls that were removed to install the robot and replaced the remaining metal loop freestalls with Easy Fix flexible stalls and sand saver mats. The addition also provided a separate area to house dry cows, creating a better environment geared toward providing the proper nutritional needs of dry cows.
Additional projects to be completed include the purchase and installation of a conveyor feed system with mixer wagon and installation of a Lely Discovery Manure Collector. These will eliminate the need to bring equipment into the cow barn on a daily basis, limiting disruption to the milking cows and the robot, and providing better air quality by eliminating equipment exhaust in the barn. The manure collector will also reduce diesel fuel consumption.
My family and I have participated in the local American Cancer Society Relay for Life, and we are also heavily involved in local bands and orchestras. We also show our cows at local fairs.
Griffin is owner of Clessons River Farm.
Subscribe to receive top agriculture news
Be informed daily with these free e-newsletters
You May Also Like
---