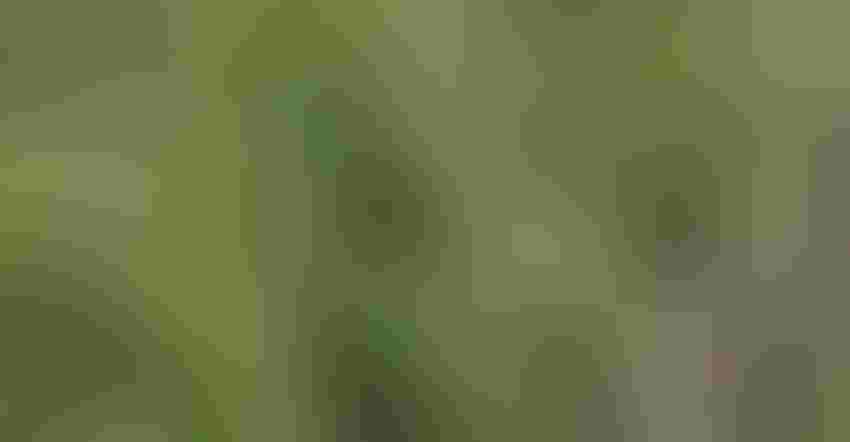 MEASURING DAMAGE: Farmers Edge has launched a new tool that accurately measures hail damage, for more accurate results for farms and insurance companies.
Tom J. Bechman
A hail event can be very local — sometimes as precise as a portion in the middle of a cornfield. Measurement can be a challenge, and sometimes a point of contention between insurance adjuster and farmer. But what if you could know precisely where hail has damaged a field, have a map and an estimate of total impact soon after the event?
That's the promise of new hail detection technology introduced recently by Farmers Edge, the Winnipeg, Manitoba-based ag tech firm. The new, single reporting tool brings together a host of tools to provide an accurate look at how a hail event has impacted your fields.
"This removes a lot of the subjectivity that can come with hail damage estimates," says Damon Johnson, Farmers Edge, head of global strategic partnerships. "If a location where a storm hit is isolated, we can identify that with our satellite imagery and accurately measure the size of the area affected."
This idea isn't new; two years ago in a conversation with Farm Progress, Ron Osborne, chief product and strategy officer, shared that as these tools of weather prediction, localized weather stations, satellite imagery and artificial intelligence come together, a hail damage detection tool would be possible.
Many tools, one hail-focused purpose
Farmers Edge has long had a relationship with IBM and its weather division. Johnson explains that the two have been working together for the company's internal weather network and predictive forecasting. That information is already used in Farmers Edge crop modeling tools built into FarmCommand. Adds Johnson about IBM's involvement in the new hail tool: "This is a fairly natural transition to work with IBM [on this program]."
With the new tool, IBM's severe weather detection system is plugged into the Farmers Edge program, which Johnson says has not been deployed at this scale before. That system also uses weather information from the company's array of local weather stations, too, which add precision to weather information. Combine that alert with satellite imagery that can instantly "see" where the crop is changed, along with artificial intelligence that can understand what's happening in the field, and this tool offers a unique look at hail detection.
Of course, the next step is automating claims, and that's what Farmers Edge is aiming for. The company already has established relationships with insurance companies, and Johnson says more work is going on in that area.
With this system, damage measurement is very accurate. The mapped damaged is linked to the farmer's GPS-measured fields for greater accuracy, and the overhead view offered by the satellite imager provides added objectivity. "Everybody sees the same thing," Johnson says. "At this point we're engaged with 34 insurers; and even though news of this product is new, we've seen a groundswell of interest."
How the system works
Using a sophisticated weather monitoring system and the Farmers Edge Advanced Weather Network on farm stations, insurance professionals and growers can access real-time, historical and 10-day weather forecasts to identify and trace risks. The network of stations continues to grow, and it tops 1,500 in the United States.
If a hail event occurs, growers and insurance adjusters are alerted to the event with an email notification. High-resolution images of the field are automatically analyzed from before and after the event to detect and pinpoint any potential damage or changes in crop health.
The notification links to advanced reporting features in FarmCommand, which detail the hail event rated by severity, time, location, size of affected areas and the stage of the crop affected. Adjusters can assess the damage by viewing imagery from before and after the event to make an assessment and determine action.
The Hail Detection and Reporting Tool is one of many features Farmers Edge has launched this year. To learn more, email [email protected].
Subscribe to receive top agriculture news
Be informed daily with these free e-newsletters
You May Also Like
---