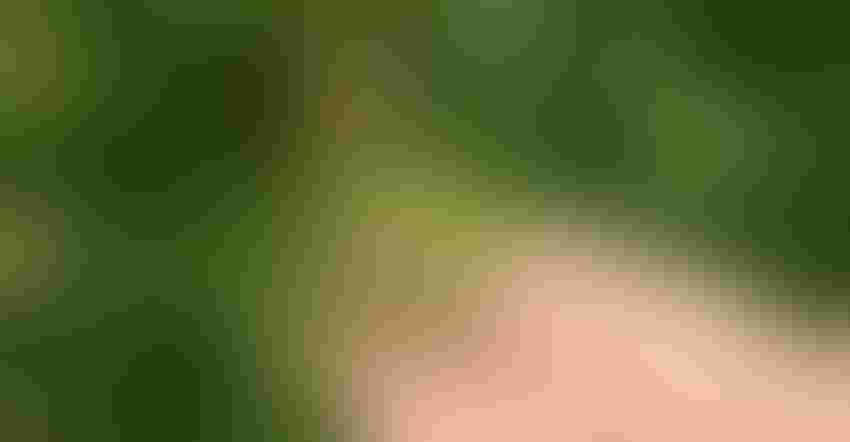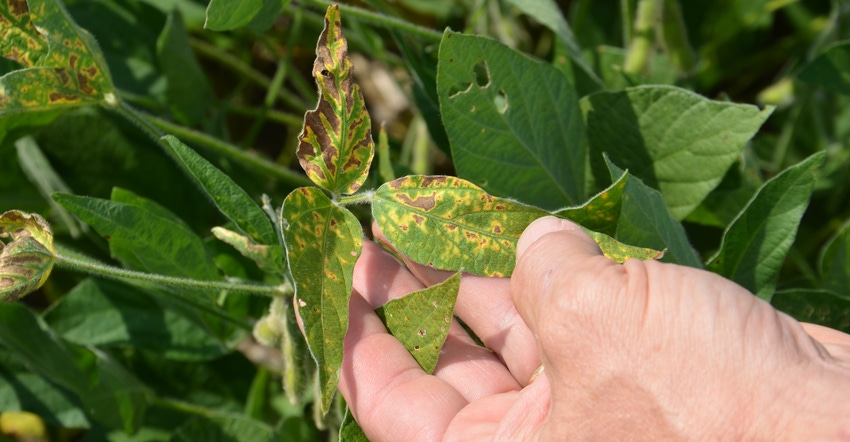 TREAT EVERY FIELD? Suppose you were hit with sudden death syndrome in soybeans this year. Should you spend $10 a unit to add a special seed treatment to all your beans for 2021? Or could a new service help you zero in on where treatment is needed most?
Tom J. Bechman
Suppose someone told you it is possible to pull samples of your soil and determine which disease and insect organisms are present and to what degree? Furthermore, the person claims the reports are based on DNA in the soil. Would you hear sounds of snakes grabbing the axles of your pickup? Is it snake oil?
Jim Schwartz, who oversees Beck's Practical Farm Research plots, has seen many "flashes in the pan" come and go. After allowing Pattern Ag, a company offering this soil analysis service, to test some Beck's plots, he believes it could be a real tool — not snake oil. He introduced the service at Beck's major field days in 2020. Look for more comments from Schwartz after he analyzes more 2020 results.
Casey McGuire, marketing lead for Pattern Ag, notes that the basis for what the company offers is soil testing for microbes coupled with digital agriculture. Technicians screen for DNA in the soil, and then compare findings to known genomes of diseases and insects. A genome is the sequence of DNA building blocks unique to an individual species. Many genomes have been sequenced for key pests, such as sudden death syndrome, soybean cyst nematodes, corn nematodes and corn leaf diseases. These tests can also determine whether a pest is present in large or small numbers.
"We reached a price-point in DNA testing which made this practical to offer for farmers," McGuire says. The service is available today. Current prices are $6 per acre if Pattern Ag pulls samples and $4.50 per acre if the farmer or a crop consultant submits samples. Each sample should represent roughly 10 acres, with 12, 6-inch cores mixed to make one sample.
Allow six to eight weeks for results. Samples can be pulled in the winter. The goal is expanding to include beneficial soil health organisms. Learn more at pattern.ag, or email [email protected] with questions.
Corteva launches soybean premix
The claim to fame for Kyber soybean herbicide is that it's a long-lasting soil residual, preemergence herbicide with three modes of action. Spokespeople for Corteva Agriscience say it includes a Group 15 herbicide, plus a Group 14 and Group 5 product. Kyber provides control of key weeds like Palmer amaranth, tall waterhemp and common ragweed.
Corteva Agriscience says the herbicide will be available in key soybean states for 2021. The company notes it dovetails nicely with the Enlist 3 soybean program. Visit kyberherbicide.com.
Energy usage, price trends
Add COVID-19 to the list of factors that impact energy usage and prices. The U.S. Energy Information Administration says U.S. crude oil production was at 11.2 million barrels per day in September, after hitting a two-and-a-half-year low in May. EIA expects U.S. crude oil production to decline through mid-2021, with world oil prices averaging steady through the end of 2020.
Natural gas prices have been up, then down this year. However, EIA expects prices will increase by more than $1 per million Btu in 2021 versus 2020. Global demand for LP gas is on the rise, and U.S. exports are increasing.
About the Author(s)
Subscribe to receive top agriculture news
Be informed daily with these free e-newsletters
You May Also Like
---