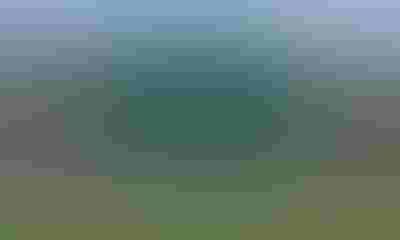 It's no secret that Marcellus and Utica natural gas drillers need new pipelines, especially in Pennsylvania where lack of pipelines is keeping inventories high and natural gas prices the lowest in the country. That's why many wells on farms are capped, and landowners are growing impatient for payments. But that's beginning to change.
Even without lawsuits to block pipeline projects like the Constitution and PennEast, they take time to build. However, some pipeline projects are being built in the Northeast, and some are almost done.

COMING UNCORKED: Production from natural gas wells like this may start increasing as new markets and pipelines develop to move gas out of Pennsylvania.
Drillers like Range Resources are ramping up new drilling now, about six months in advance of when new pipelines are due to go on line. That's about how long it takes to put the pieces in motion.
Other drillers, like Cabot Oil & Gas, are finding new markets that don't require new pipelines, like selling a tremendous volume of natural gas to new gas-fired electric generating plants situated close to Cabot's wells. That outlet has given the company confidence to nearly double gas production by 2019.
Natural gas coming 'unplugged'
Producer well backlogs are dwindling, and new pipeline takeaway capacity is scheduled to come on line through the end of next year, according to BTU Analytics Analyst Marissa Anderson. She expects production will begin ramping up in the Marcellus and Utica formations within the next few months to meet pipeline obligations.
Range Resources plans to drill a seven-well pad in the Appalachian shale region this year. That could quickly grow with up to 42 more laterals. The producer is expecting the Spectra Gulf Markets pipeline project to move some of its increased output when it begins flowing during the fourth quarter.
EQT's Ohio Valley Connector project, also expected in service in the fourth quarter, will add to the takeaway. EQT expects to drill 30 wells in the Marcellus this year. It has its own generating plant and has contracted for delivery on the Gulf Markets pipeline.
Cabot has contracted for takeaway on Spectra Energy's PennEast pipeline, which has been delayed by a New York blockage from its original start-up date of late 2017 to the second half of 2018. But it has received a draft environmental impact statement from the U.S. Federal Energy Regulatory Commission. And it has a contract with Transcontinental Gas' Atlantic Sunrise project, which is expected to come on line in the second half of 2017.
Cabot recently became the exclusive provider of natural gas to two power plants, linking its production directly to the plants via its own gathering system. The unique arrangement means there's no need for long-term transportation.
Even without the Constitution pipeline, Cabot expects to double its production by 2019. The company isn't abandoning the $683 million, 124-mile pipeline due to run from Susquehanna County, Pa., to Schoharie County, N.Y., carrying Marcellus gas. Cabot is fighting alongside Williams Cos. in federal court to strip away New York Gov. Andrew Cuomo's power to block the project.
Since 2012, Cabot has drilled 18 of the top 20 most productive Marcellus shale wells in Pennsylvania. All of those wells are drilled in Susquehanna County.
Courtesy of Marcellus Drilling News
Subscribe to receive top agriculture news
Be informed daily with these free e-newsletters
You May Also Like
---