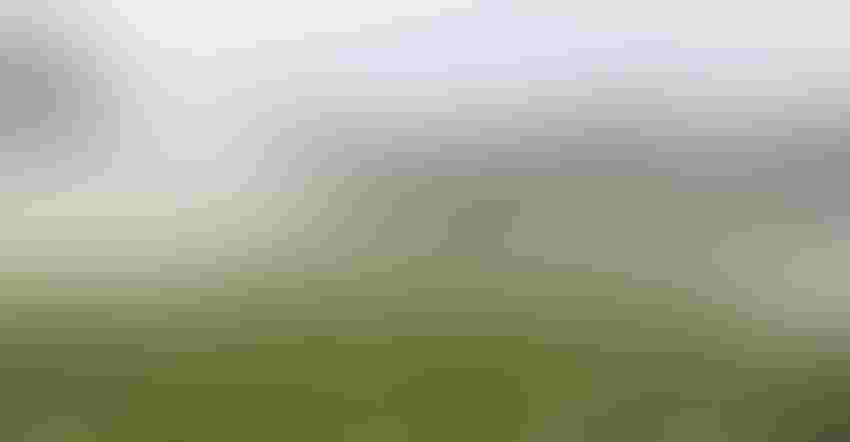 INTEGRATED APPROACH: As part of the initiative, Farmers Edge will provide Lindsay Corp. access to high-resolution satellite imagery and comprehensive field-centric data.
Irrigation is a key component to farm management in many places around the world. Early this year, irrigation manufacturer Lindsay Corp. announced a new partnership with farm management company Farmers Edge that would allow a single platform that integrates irrigation management with a broader farm management dashboard. The goal is to connect more than 2 million acres through this partnership by the end of 2021.
As part of the strategic initiative, Farmers Edge will provide Lindsay with access to both high-resolution satellite imagery and comprehensive field-centric data. The partnership links Lindsay's irrigation management platform, FieldNET Advisor, with Farmers Edge's fully integrated, AI-driven farm management platform, FarmCommand.
In addition, Farmers Edge will provide Lindsay's remote irrigation monitoring solution, FieldNET Pivot Watch, along with FieldNET Advisor, to help growers better understand when, where and how much to irrigate.
"There is a natural fit between Lindsay and Farmers Edge for growers," says Lindsay's Brian Magnusson, vice president, the Americas. "Lindsay has expertise in irrigation and irrigation-related technologies, and Farmers Edge has expertise in agronomy, along with a platform to stream data from all other nonirrigation-related equipment and in-field sensors on the farm."
Magnusson says the new partnership allows the two companies to deliver a solution to customers that unifies their entire farming operation — including equipment such as tractors, sprayers and combines — with agronomic tools and remote irrigation management and scheduling capabilities through a single, simple solution.
"Our plan is to connect and digitize 2 million irrigated acres by the end of 2021," Magnusson explains. "This goal is based on our historical adoption rates and the market demand that exists for our solution, developed by two market leaders, filling a key need for growers.
"To work toward meeting our goal, Lindsay will take the Farmers Edge platform to our existing FieldNET users, and Farmers Edge will take this offer to [its] large base of existing irrigators. Based on the value created with the integration of our two platforms, we also plan to attract new and competitive customers who neither Lindsay nor Farmers Edge are currently working with."
This partnership promises some big benefits to producers. "All the data is in one place," says Magnusson. "The integrated platform creates a fully connected farm management solution, from seed selection, water management and in-season crop monitoring to yield data analytics and predictive intelligence," he adds. The data is quickly accessible, because that is critical to detecting crop anomalies early on, so swift management decisions can be made.
The platform also is designed to work with any brand, make or model of irrigation and farm equipment, making the data collection simple for the mixed fleet on the farm.
"The solution also comes with a level of hands-on service that is unique in the industry," Magnusson says. "All hardware is installed and maintained by professional technical specialists. The data is passively collected, processed and available for growers in a consistent, easy-to-read and understandable format. Growers also have access to a variety of training resources and a dedicated support team to ensure they have everything they need to operate efficiently."
Data collection under this new platform is considered field-centric. "Combined with our ongoing collaboration in data science, machine learning and AI-driven analytics, this data collection approach will bring growers highly precise water-based insights and predictive models, increasing their productivity and efficiency," Magnusson says.
The enhanced platform will be available to new and existing Farmers Edge and Lindsay customers through the Zimmatic dealer network and the Farmers Edge sales network. Learn more by visiting with your Lindsay or Farmers Edge sales representatives, or visit myfieldnet.com or FarmersEdgeUSA.com.
About the Author(s)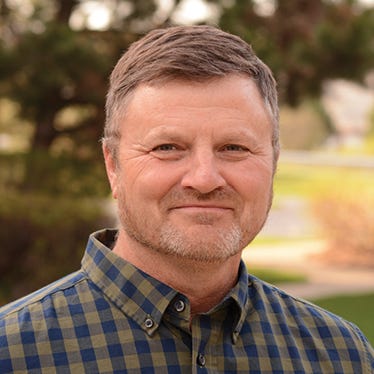 Curt Arens began writing about Nebraska's farm families when he was in high school. Before joining Farm Progress as a field editor in April 2010, he had worked as a freelance farm writer for 27 years, first for newspapers and then for farm magazines, including Nebraska Farmer.
His real full-time career, however, during that same period was farming his family's fourth generation land in northeast Nebraska. He also operated his Christmas tree farm and grew black oil sunflowers for wild birdseed. Curt continues to raise corn, soybeans and alfalfa and runs a cow-calf herd.
Curt and his wife Donna have four children, Lauren, Taylor, Zachary and Benjamin. They are active in their church and St. Rose School in Crofton, where Donna teaches and their children attend classes.
Previously, the 1986 University of Nebraska animal science graduate wrote a weekly rural life column, developed a farm radio program and wrote books about farm direct marketing and farmers markets. He received media honors from the Nebraska Forest Service, Center for Rural Affairs and Northeast Nebraska Experimental Farm Association.
He wrote about the spiritual side of farming in his 2008 book, "Down to Earth: Celebrating a Blessed Life on the Land," garnering a Catholic Press Association award.
Subscribe to receive top agriculture news
Be informed daily with these free e-newsletters
You May Also Like
---