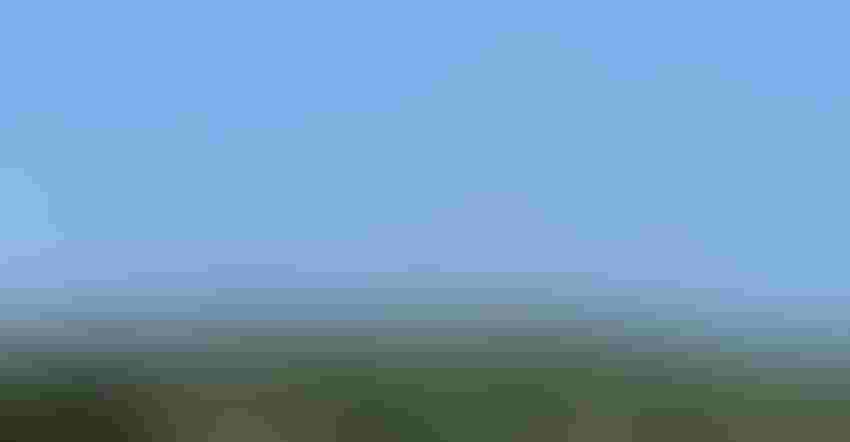 LOSING POWER? If passed, Kansas Senate Bill 279 would take the wind out of future wind farm developments and the economic benefits they bring to rural towns like Spearville, Kan.
milehightraveler/Getty Images
$1.61 billion is a lot of money by anyone's standards.
According to the Annual Economic Impacts of Kansas Wind Energy report from the Polsinelli law firm, that's the amount of direct economic benefits to Kansas counties and landowners from wind energy over the past 20 years. But a proposed bill in the Kansas Senate may take the wind out of the state's wind energy sector.
Senate Bill 279, or the Wind Generation Permit and Property Protection Act, proposes setbacks from residences for new wind farm developments, and limits turbine density to one per square mile. It would require boards of county commissioners in each county to approve any applications for construction, among other regulations. It also requires a decommissioning plan from any new wind farms in development before the first turbine goes up.
Pros and cons
Those in favor of the act cite concerns over sound pollution from the blades, and light pollution from the nighttime blinking lights, as well as issues over predatory lease agreements that differ from one landowner to the next. The act is aimed at creating a uniform code of how Kansas counties should deal with proposed wind projects coming to their respective areas.
However, opponents of the act say it will stop all future wind farm development in the state and drive those wind energy dollars to surrounding states. Alan Claus Anderson, Polsinelli energy practice vice chair, was part of a press conference March 22 at the Kansas Statehouse. He said the bill's provisions for setbacks, for example, would end future development of wind farms and aren't based on sound engineering or science. The bill, he said, discourages companies from future investment in new technology or new wind farms coming online in the state.
Economic impact study
Anderson said if SB279 is enacted, "This report would be a postmortem of what the economic impact was in Kansas for the past 20 years.
"SB 279 is an indicator that Kansas is not as welcoming as it once, was and our neighbors to the north, south, east and west will assume the billions of dollars that we would have ushered into our economy in the next 10 to 20 years, as this industry continues its evolution," Anderson said.
The key points from the Polsinelli study include:
• Cost savings. At just under $20 per megawatt-hour of generation, wind energy is often less expensive than traditional sources. Adding wind farms to traditional electricity portfolios allows utility companies to hedge against market fluctuations in the price of coal and natural gas.
• Job creation. By 2020, there were 22,002 total jobs in the wind energy sector in Kansas, including construction, operations — and, most importantly, indirect and induced jobs in communities that host wind farm employees.
• Economic benefits. Current operating wind projects have brought more than $1.61 billion in direct economic benefits to counties and landowners. That includes $657 million in donation agreements and property taxes, and $962.2 million in landowner lease payments over the 20-year project lifespan.
"That's almost a billion dollars in payment to landowners," Anderson said. Those landowners are investing that money in their farms and ranches, and can plan for the next generation to return to the farm, he added. Wind farm developers also donate money to rural counties and communities who use that money to improve crumbling infrastructure and fund schools and emergency responders.
Subscribe to receive top agriculture news
Be informed daily with these free e-newsletters
You May Also Like
---