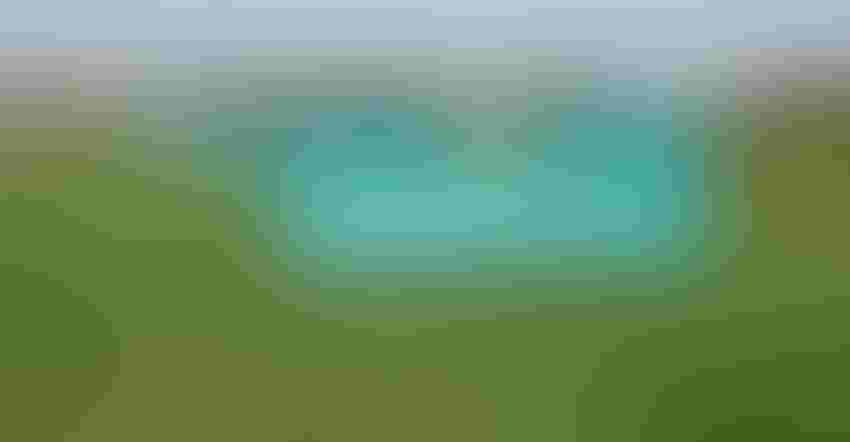 HOPPING MAD: Ethanol and biodiesel producers are vexed by EPA head Scott Pruitt. EPA is pursuing changes that would help the oil industry at the expense of biofuels.
The Iowa biofuels industry is voicing strong reaction to the announcement last week by the U.S. Environmental Protection Agency that it wants to further reduce the renewable volume blend requirements for advanced biofuels, biodiesel volumes for 2018 and 2019, and the total renewable fuel volumes in the Renewable Fuel Standard (RFS).
The oil industry is pushing EPA down a scary road, says Monte Shaw, executive director of the Iowa Renewable Fuels Association. In simple terms, EPA is looking at policies that would lower the overall volumes of renewable fuels used in the U.S., decrease the value of biofuels and stall the growth of higher blends of renewable fuels. With farm income declining and an oversupply of corn and soybeans, a reduction in the RFS is the last thing Iowa and other farm states need, says Shaw.
Oil industry pushing proposed cutbacks
"The oil industry is concocting new ways to cut biofuel volumes and is aggressively pushing EPA to roll back the growth of homegrown renewable fuels," says Jeff Broin, CEO of POET, the largest ethanol producer in the U.S. with a number of corn ethanol plants in Iowa. "Approving any of these proposed measures would be a severe blow to our nation's public health, air quality and national security."
Broin adds, "These actions would put millions of dollars into the hands of a few oil companies at the expense of American consumers, family farmers and biofuel producers. President Trump has repeatedly committed to protecting the RFS, and we remain hopeful he will hold his administration accountable and keep the EPA from following this dangerous path laid out by the oil industry."
Complaints have also been voiced by Iowa's two Republican U.S. senators, Charles Grassley and Joni Ernst. Ernst wrote a letter to Trump last week reminding him of his "relentless backing" of the RFS. Grassley complained on the Senate floor last week and took to Twitter, urging the president to read a personal letter Grassley had written to him on the matter.
Biofuel boosters remind Trump of his promises
As he sought votes during last year's Iowa caucuses, candidate Trump courted farmers with praise for ethanol and promises that he would boost the homegrown fuel. Now those farmers and other biofuel supporters say the people Trump has put in charge of EPA biofuel policy in Washington are instead boosting fossil fuels. "This seems like a bait-and-switch," says Grassley. "Big Oil and oil refineries are prevailing, despite assurances to the contrary."
EPA Administrator Scott Pruitt hails from oil-rich Oklahoma. Backing refiners and oil producers could aid any future political campaign in his home state, including a possible bid for a U.S. Senate seat someday. Pruitt hasn't announced plans to run for the Senate or any other public office. While serving as Oklahoma's attorney general in the past, Pruitt called the RFS blending quotas "unworkable" and a "flawed program."
EPA issued an official statement last week saying, "EPA is currently seeking input from all stakeholders involved. Nothing has been finalized at this time."
Pruitt's actions unprecedented for EPA
The Iowa Biodiesel Board is also urging Trump to stop EPA from slashing biodiesel volumes under the RFS, a federal program meant to stimulate renewable fuel growth. Pruitt has taken actions to drastically cut biodiesel under the RFS, reducing the already set 2018 volumes and severely cutting the proposed 2019 volumes, which are set lower than the biodiesel industry production capacity, says Grant Kimberley, executive director of the IBB.
Kimberley issued this statement: "Gutting biodiesel under the RFS would bring an Iowa manufacturing success story to its knees, deal a blow to an already struggling farm economy and shake the state's economy. This is a major issue for the Midwest and U.S. agriculture. We implore President Trump to stop his EPA administrator from forsaking this driver of American jobs, all in an apparent move to appease the oil industry.
"The market is already reacting to this impending blow. Commodity prices crashed on news of EPA's indicated plans to cut biodiesel. We were already in the midst of a downturn in the ag economy, with many farmers in the red for the fourth year in a row. We have excess feedstock capacity due to a surplus of corn and soybeans on the market, which has lowered commodity prices. Gutting the RFS would worsen farmer struggles and could push us deeper into an ag recession. It could also cost thousands of Iowans their jobs as plants are forced to make cutbacks and even shutter their doors. We don't believe this is what President Trump wants for rural communities."
Poll: 70% of Iowa voters support stronger RFS
Kimberley sums up, "Here in Iowa, many of us feel like Charlie Brown trying to kick the football as Lucy pulls it away. We have stood on the edge of renewable fuel expansion. Many of our biodiesel plants have already spent millions of dollars on expansion, based on the promise of a growing RFS, and others have had further growth planned. The growth would mean more jobs, more dollars circulating through Iowa's communities and more American manufacturing. We have the capacity to achieve this, but it is now at a standstill."
"We thank Iowa's entire congressional delegation, especially Sens. Chuck Grassley and Joni Ernst, as well as Gov. Kim Reynolds, for jumping to biodiesel's defense with the Trump administration. We appreciate their commitment, and ask President Trump to keep his stated commitments to biofuels and the RFS."
Recent public opinion research shows more than 70% of Iowa voters support expanding the RFS.
Subscribe to receive top agriculture news
Be informed daily with these free e-newsletters
You May Also Like
---