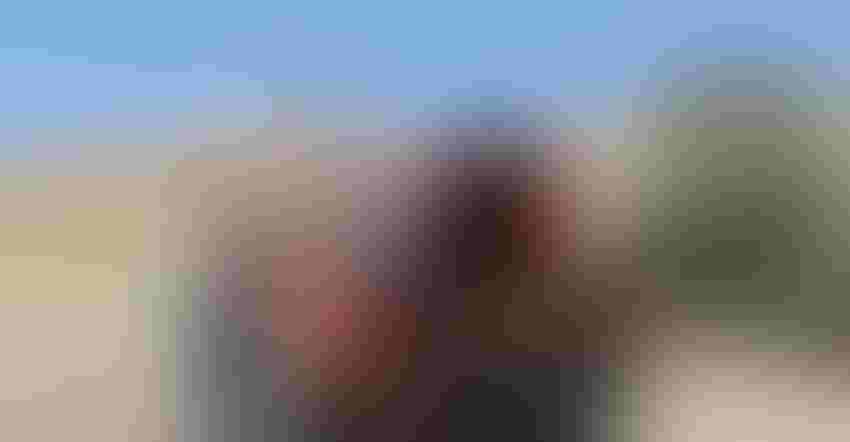 ETHANOL-POWERED SYSTEM: This generator and pump to run an irrigation system, developed by E-Fuel, is operating on 100% ethanol.
Courtesy of E-Fuel
Recent data indicates ethanol plants across the U.S. will likely use nearly 5 billion bushels of corn to produce ethanol in 2021. Jim Mintert, Purdue University ag economist and director of the Purdue Center for Commercial Agriculture, says that's comparable to the amount of corn companies used to produce ethanol last year. Ethanol production slumped during the COVID-19 shutdown as the economy slowed down, then rebounded slightly. Recently, Mintert notes corn use for ethanol has leveled off again as profit margins have shrunk once again for producers, thanks to a resurgence of COVID concern.
While this market is important for corn farmers, Thomas Quinn believes there is a much bigger future use for ethanol in the U.S. and around the world. He developed a startup company, E-Fuel, and has been working on alternative ways to produce and use ethanol since 2008.
"Agriculture is the solution for the climate crisis centering around greenhouse gases," Quinn says. He believes to make that happen, it's important to produce hydrocarbon fuels made from organic sources other than corn.
Quinn has developed the Rejected Energy Reactor concept to produce alcohol that can be used as fuel. His process uses organic materials to produce alcohol and water. The alcohol becomes fuel for engines that can run on 100% ethanol.
"We can make ethanol using this process at net zero cost for adding additional carbon into the atmosphere," he says.
Powering equipment
While Quinn has developed processes to produce ethanol, he has worked simultaneously to develop equipment that will run on 100% ethanol and power equipment in the field. The product he's providing for large growers who irrigate is the Power Genset and Water Booster Pump. Instead of relying on electricity, this equipment runs on pure alcohol and deliver power to pump water and irrigate fields.
E-Fuel worked with General Motors to develop engines that can run efficiently on 100% alcohol fuel. Quinn reports that several of these rigs are at work today, primarily in California where specialty crops require lots of irrigation. However, they're available to be used anywhere in the country and around the world. Currently, E-Fuel is working to take this technology to both South America and Central America.
The engines, which can run on pure alcohol, are competitive in cost to diesel engines, he says. They're also very efficient to operate.
What does Quinn see down the road for these types of systems in the U.S.? He says he can envision the day when farmers can use his generation system, which burns on 100% alcohol, to power their farms and homes, producing their own electricity so they can get off the electrical grid. He envisions homeowners eventually will be able to adopt this concept as well.
Learn more about the company at efuel100.com.
Subscribe to receive top agriculture news
Be informed daily with these free e-newsletters
You May Also Like
---