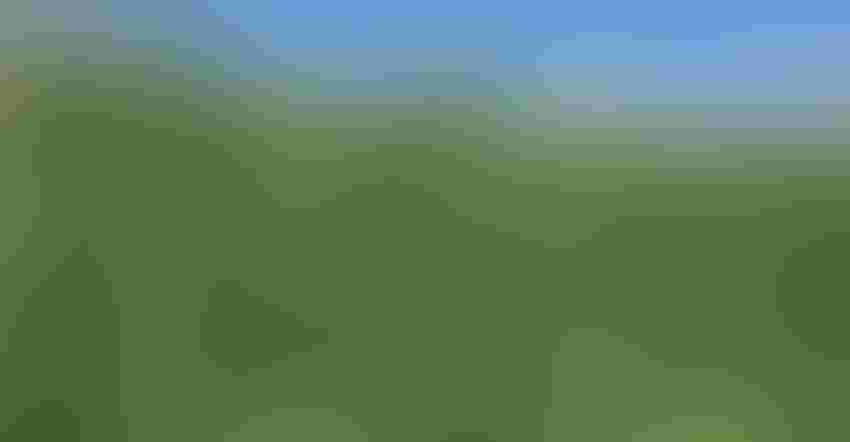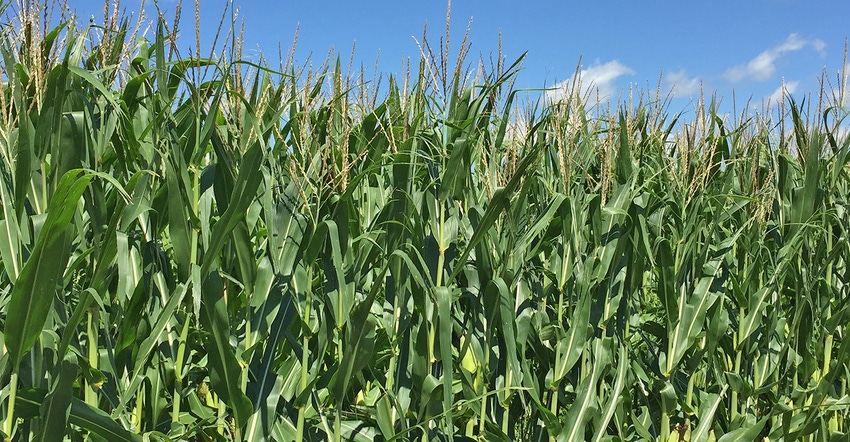 STANDING TALL: Achieving top-yielding corn production — for most other crops — has become a more data-focused process. Companies are turning to specialty firms to get access to extensive technologies that help lock in higher-yielding lines faster than ever before.
The science of plant breeding can also be more of an art, where the crossing of two plants to gain a hybrid advantage may offer surprises. To speed breeding of top-producing crops, companies are turning to new data-focused tools. Recently, NRGene, a provider of this technology, announced some significant milestones for the company.
First, NRGene and Syngenta have been working together for the past year to evaluate the GenoMagic product from NRGene. The product can identify and compare the full genetic makeup of large populations of inbreds and select the best candidates for efficient breeding. After a one-year trial, the results must have been pleasing to Syngenta, since the two companies will continue to work together — and Syngenta is expanding its work with the company.
Syngenta has chosen to decode the full genomic makeup of dozens of its elite varieties in key commercial crops. The data gathered with NRGene's technology will be used to expand application of genomics in breeding, gene editing and other genetic research projects.
Farm Progress talked with Jonathan Jaglom, who was recently named CEO, NRGene, about these developments and some other interesting company news recently. "There's a lot going on at NRGene," Jaglom says. "We offer a holistic [breeding] solution to any company either involved in or planning to be involved in molecular breeding."
The company offers a reference genome that can be used to help identify top breeding candidates. But, Jaglom adds, NRGene offers a range of services for plant breeders. The company's cloud-based data services can enable faster identification of key candidates for breeding.
In addition, NRGene is opening a U.S. office in San Diego, signaling an expansion of the Israeli company's business in North America.
Talking a little SNP
Beyond helping companies like Syngenta identify top breeding candidates to speed new hybrids and varieties to market, NRGene uses a tool that has long been used in the livestock industry — single nucleotide polymorphism genotyping (SNP). "We're offering high-density SNPs," Jaglom says. With that tool, breeders have more information about specific plants in their pipeline and the genetic traits offered.
The SNP is a genetic tool, essentially a single DNA trait that, when included in a big data pile, can help plant breeders better determine what they're working with. But developing SNPs in large numbers hasn't been easy until now.
NRGene is offering a high-density system with a lower cost per data point, which opens this tool up for more agricultural applications. Called ArrayMagic, this system allows customers to benefit from a simple but comprehensive "tissue-to-knowledge" approach. NRGene partnered with Macrogen Corp. to offer the service.
Essentially, a plant breeder can send samples to Macrogen. The sample can be sequenced using a cost-effective approach that can create an ultra-low plant sequence data set for each sample. A third company, iGenomX, provides the other part of the technology.
From that sample, NRGene uses its proprietary database and analytical tools to create a high-resolution SNP set from the data. That provides the breeder a healthy library of known genetic traits for better matches for future breeding.
Guy Kol, NRGene vice president, product and strategic alliances, explained that ArrayMagic combines the technologies from the three companies to provide a kind of high-throughput genotyping at a low cost. "It will initially be available for use on soy and maize, but we're working hard to expand to more organisms later this year."
For the farmer, companies that have access to these high-resolution SNP sets will be better able to create new crops faster. Plant breeding has grown into a kind of genetic arms race — where identifying specific traits, from high-protein soybeans to flex-ear corn with specific agronomic characteristics, becomes a selling tool. These technologies will make that possible.
Already, seed companies are touting their faster development cycles. This is due, in part, to the rapid development of new genetic tools that help a plant breeder know very early on if a new hybrid or variety can be a winner.
Toyota and the perfect strawberry
Buried in a slew of releases from NRGene was news that the company is partnering with corporate giant Toyota, with an eye on strawberries.
"To the Japanese, strawberries are very important," Jaglom says. "They are looking for very high-quality products; it's seen as a valuable gift in that society. And getting the very best strawberries is important."
Jaglom notes that improving strawberries, pushing for varieties resistant to disease that retain color and flavor, is "almost a national effort." And Toyota is teaming with NRGene to make that happen. Toyota announced the decoding of a leading commercial strawberry genome.
Next step is to use NRGene tech along with Toyota's GRAS-Di (genotyping by random amplicon sequencing-direct) DNA analysis technology to enhance development of natural strawberry varieties better suited to the market.
Big data, cloud systems and new analytical tools are helping plant breeders in a variety of ways. The days of simply making crosses in a greenhouse — and then waiting to see what you get — are long gone.
Subscribe to receive top agriculture news
Be informed daily with these free e-newsletters
You May Also Like
---