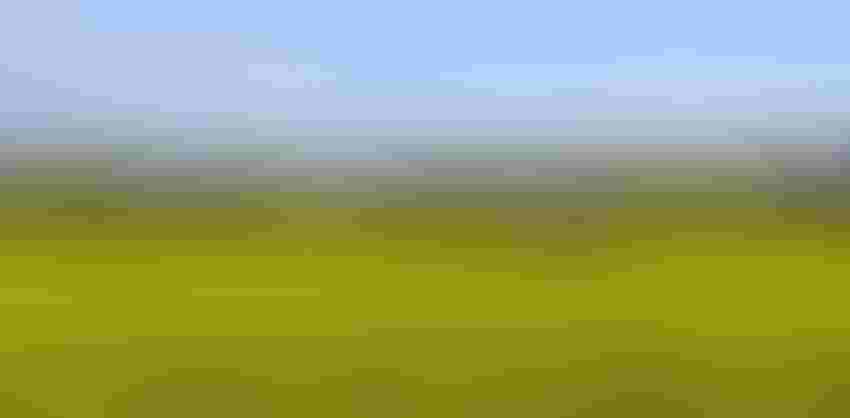 With help from University of Florida researchers, pilots will—in the future—fly jets with fuel made from a tiny seed grown in the Southeast. Besides helping the environment and boosting the economy as a source of renewable fuel, the seed can also be used to produce valuable bioproducts and feed for livestock.
The U.S. Department of Agriculture's National Institute of Food and Agriculture awarded researchers with the UF Institute of Food and Agricultural Sciences a $15 million grant to study Brassica carinata, an inedible seed whose oil can be turned into jet fuel. David Wright, project lead and a professor in the UF/IFAS agronomy department, heads the Southeast Partnership for Advanced Renewables from Carinata.
The SPARC team is comprised of scientists from several Southeast U.S. universities, government agencies, industry (Agrisoma Biosciences Inc., and Applied Research Associates Inc.), and a consortium representing the commercial aviation industry. "Our goal is to commercialize carinata to produce jet fuel and feed for livestock, while mitigating risks along the entire supply chain," Wright said. "We want to create a product that is environmentally beneficial, cost-effective and easily produced."
For several years, Wright has led a team of researchers at the UF/IFAS North Florida Research and Education Center in Quincy, Florida in studies to maximize production of carinata.  These studies have initiated large-scale production of the crop in Florida, Georgia and Alabama.
An advantage of the fuel produced from carinata is that it does not have to be blended with petroleum-based fuel, said Ian Small, an assistant professor in the UF/IFAS plant pathology department and SPARC deputy project director. "Carinata provides a renewable source for jet fuel and an alternative to petroleum-based jet fuels, which are not produced from renewable sources," he said.
The military and commercial aviation industries are interested in renewables due to national security, their commitment to environmental stewardship and potential incentives from carbon credits, Wright said. Research conducted by UF/IFAS scientists in partnership with Agrisoma Inc. has identified the Southeast U.S. as a viable production area for carinata, he said.
"We found that the plant is a good fit into existing agricultural infrastructure, and, there is a strong market demand for numerous fuel bioproducts as well as seed meal," Wright said. "Our research shows that carinata grows well in the winter when fields are often fallow after cotton, corn, soybean or peanut, and is economically competitive—giving growers opportunity to make a profit on their farms during winter months."
According to Small, "All of these factors have positioned carinata on the verge of broad commercialization in the United States."
To find out more about this project and the SPARC team, go to www.sparc-cap.com or e-mail [email protected].
Subscribe to receive top agriculture news
Be informed daily with these free e-newsletters
You May Also Like
---