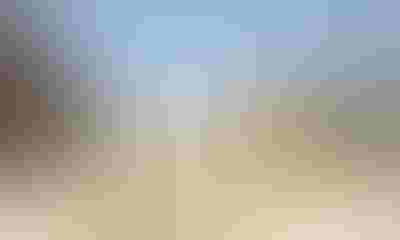 You've likely heard of that place on the West Coast where many of the world's high-tech corporations and a number of tech startup companies can be found — the Silicon Valley. But what about the "Silicon Prairie"? As it turns out, Midwest states like Nebraska, Iowa, Missouri and Minnesota have become home to a number of startups in a number of fields related to technology and — not surprisingly — agriculture.
In the last couple years, there has been a lot of national news media attention focused on what draws companies to states like these: quality of life, cost of doing business and availability of workforce.

NEW FRONTIERS: Nebraska Innovation Campus is home to a diverse range of companies, from e-commerce, to human safety and health, to food science to agriculture. Ag-based startup companies throughout the Midwest, including those at NIC, have the potential to cross new frontiers by developing technologies to help feed a hungry world.
For Nebraska, a big factor is the University of Nebraska-Lincoln's Nebraska Innovation Campus — a capital attraction for new companies, with research facilities employing a reliable workforce close by. The NIC is designed to facilitate new and in-depth partnerships between UNL and private-sector businesses as a way to foster innovation and development. "It's the idea of a campus being developed as part of a plan for the future of food, fuel and water," says Ronnie Green, UNL chancellor. "There's a kind of culture developing here that's attractive to people who are involved in startup companies."
And part of the culture that's appealing to those involved in startup companies is a diverse range of expertise. "[Nebraska] Innovation Campus is designed in a way with a big-picture approach," Green says. "It's open-ended, and you don't have to fall within these specific confines."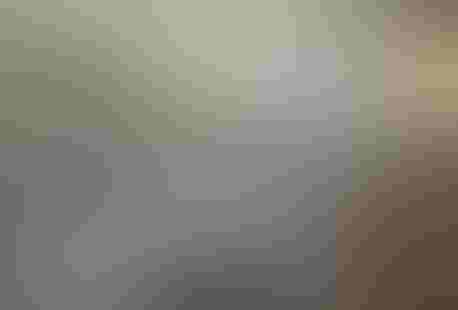 FOSTERING INNOVATION: The goal of research facilities like the Greenhouse Innovation Center (pictured) and the Food Innovation Center is to create a critical mass in areas where the University of Nebraska-Lincoln has strong research expertise.
Tenants at NIC aren't limited to startups, but also include developing companies and already established companies seeking access to NIC's facilities. "We believe strongly that diversity breeds innovation," adds Dan Duncan, NIC executive director. "If you look at any kind of diversity, whether it's musicians interacting with engineers interacting with biologists, large Fortune 500 companies interacting with startup companies, all that diversity is very important to creating a culture from which innovation can spring forward."
Facilitating innovation at NIC
And when it comes to feeding a hungry world, the kind of innovation being developed in this space plays a key role. The NIC includes the Food Innovation Center, where a number of startups make their home. Duncan notes the core of the research in gut microbiology at UNL's Food Science Department is going on at the Food Innovation Center. Research through the Food for Health Initiative at UNL involves working to identify which kinds of gut microflora are beneficial and stimulating those microflora.
The NIC also houses the Daugherty Water for Food Institute, which, true to its name, focuses on research and partnerships to address the challenge of achieving food security with less stress on water resources by improving water management in agriculture.
Then there's the Greenhouse Innovation Center, with a focus on plant phenotyping to help advance the breeding cycle and better understand how different plants respond to different stresses. Now, UNL is building a field phenotyping site on 2 acres at the Agricultural Research and Development Center (ARDC) at Mead, complete with Spidercams to perform 3-D phenotyping in the field.
"The idea around the deployment of some of these technologies is to create a critical mass in certain areas that the university has some really strong expertise in," Duncan says. "Then we can recruit companies to work with us and solve some of these complex problems."
Many of the ag-based tech companies at NIC are focused on using ag data — which Duncan notes can help meet the demands of a rising world population by producing more with fewer resources.
"Growers are able to collect a lot of data, but being able to turn that data into anything that has a really definable return on investment has proven a little difficult," he says. "I think that's where some of the companies that we see in this space are really going to fit a niche in helping farmers turn that data into something that's meaningful as far as return on investment, which ensures it continues to get deployed."
The next era of entrepreneurship
While there are also companies developing outside of food and agriculture, many of the startup companies in the Lincoln area are ag-related, including several at the NIC, like IntelliFarm, a startup that's focused on using data to drive better on-farm decision-making; and Quantified Ag, a startup company developing electronic ear tags to monitor cattle health in the feedlot. NIC is also home to and a research resource for food science companies like NuTek Salt, which is developing a potassium-based salt substitute product.
And that's just the beginning. Each year, three or four new tenants come to the NIC. However, innovation isn't limited to the NIC. The Lincoln and Omaha area is home to a number of companies that got their start through programs like the NMotion business accelerator.
It's startup companies like these that Green and Duncan say have the opportunity to take greater risks to develop technologies that will help feed a hungry world.
"Startup companies are built based on risky business plans," Duncan says. "They're cutting their teeth on new technology, new delivery systems, services that aren't out there. Established businesses maybe aren't willing to take some of those risks that some of these companies are."
There's a more specialized approach that comes with these startups, allowing them to focus on things that larger, established entities aren't able to. "To me, it's becoming much more dispersed, and there is much more opportunity for someone to come up with what seems like a minor innovation that has a big impact. We may have millions of entrepreneurs rather than going to work for one large corporation," Green says. "I think we're going to see more of that over time, where smaller players are going to make applications in technology. There's a lot of tinkering to get to the next level, to scratch the surface beyond."
This is the first in a series of articles on ag technology's role within Nebraska's Silicon Prairie.
Subscribe to receive top agriculture news
Be informed daily with these free e-newsletters
You May Also Like
---