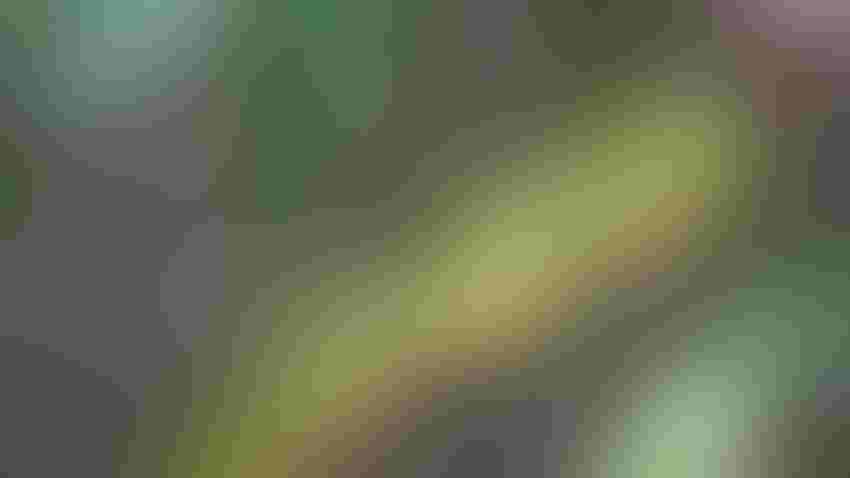 TRACKING DEFICIENCIES: Sometimes corn shows visible symptoms of deficiencies of macro- or micronutrients, but not always. Data from WinField United indicates micronutrient deficiencies are common.
Tom J. Bechman
One ag inputs company looked at its data on tissue sampling in corn over a 10-year period. Then the company developed a new product to address a disturbing trend.
"Zinc, manganese and boron are the most common micronutrient deficiencies in many crops, including corn and soybeans ­— and a deficiency in just one can impact yield potential," says Jon Zuk, crop protection product manager with WinField United.
Agronomists analyzed tissue sampling data collected from 2012 to 2022 while working with farmers across the country. Conclusions were based on summaries of 221,050 tissue samples. Growth stages sampled ranged from V4 to R2.
Based on the data, 78.7% of corn plants were deficient in zinc, 65.5% were deficient in manganese and 67% were deficient in boron.
Fueled by these results, WinField United developed Max-In Ultra ZMB Plus for 2024. Spokespersons say it combines a high-load blend of zinc, manganese and boron into one product. Zuk, the product manager, recommends using it in combination with a tissue testing program to help pinpoint application timing. The product contains technology called CornSorb, designed to increase uptake into the leaf. Visit winfieldunited.com.
Stepping up the biologicals game
Meristem Crop Performance LLC told its dealers recently that NextGen Bio-Capsule Technology coming for 2024 will be a game-changer. Revline Hopper Throttle powered by Bio-Capsule micro-delivery was used on 3.1 million acres in 2023, but the new system will make nitrogen-fixing microbes released at planting even more robust. They will be encapsulated in a zinc-rich micronutrient blend.
Changes for '24 include a larger pail to hold Bio-Capsules, larger Bio-Capsules with more microbes per unit, more dispenser teeth, an improved system to keep Bio-Capsules fixed to the lid, and larger buttons that are easier to push for releasing microbes.
Chris Thrasher, director of innovation and product management for Meristem Crop Performance, says Bio-Capsule Technology can provide a path forward for other biological companies and startups.
"Our intent is to widen the pathway to market for others, and we're willing to license them to use the Bio-Capsules," Thrasher says. "There are many new biological technologies out there that can now find their way to farmers' fields in a consistent and reliable form. This is truly a historic change in the agricultural biological industry." Contact meristemag.com.
Not all foliar fertilizers equal?
Do you have to be a chemist to farm today? Obviously, you can't afford to have a chemist on your staff, but some knowledge of chemistry might help. That's the message the Kugler Co., McCook, Neb., wants to send to farmers. Reacting to a 2021 study that showed no benefit to six different foliar products tested in 16 states, Jae Fielding, now with Kugler and with 26 years of experience with Dow Chemical Co., says it boils down to selecting products with the right chemistry.
According to Fielding, a nitrogen foliar fertilizer needs four properties:
Fertilizer molecules and polymers must have a nonpolar structure.

They must have non-ionic molecular structures.

The fertilizer must contain soluble carbon.

Nitrogen must be present in an available form.
Fielding suggests selecting products based on these criteria, and then testing in side-by-side trials. Visit kuglercompany.com.
Subscribe to receive top agriculture news
Be informed daily with these free e-newsletters
You May Also Like
---