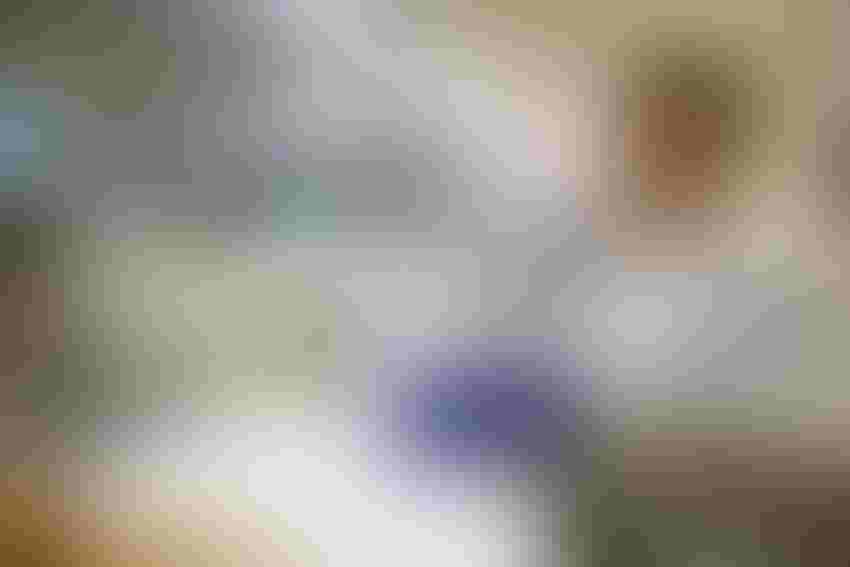 Will consumers accept the CRISPR Cas9 gene editing technology and the wealth of new products and cropping innovations it promises to usher in in coming years?
That's the $64 billion or so question as institutions like Texas A&M University gear up to make use of Clustered Regularly Interspaced Short Palindromic Repeats or CRISPR and the CRISPR-associated protein 9 (Cas9).
And it's one being asked by scientists such as Dr. Michael Thomson, professor in the Department of Soil and Crop Sciences at Texas A&M and a presenter for the University of Arkansas System Division of Agriculture Food and Agribusiness Webinar Series.
Thomson says researchers are making new discoveries involving the CRISPR and Cas9 gene editing techniques in the medical and agriculture fields. Federal agencies including USDA and the Food and Drug Administration are also issuing new guidance and clarifying the regulatory climate for the technology.
"But it is consumer acceptance that will ultimately decide if it is worthwhile moving forward with this new technology," he said during his presentation on "New technologies for rice breeding with a focus on CRISPR gene editing." (To view the presentation, click on https://youtu.be/6IQTKu42Los.)
Educating the public
"Part of it is also educating the public on the difference between a transgenic or GM crop and a CRISPR Cas9 product that — if done properly — is non-transgenic."
What has become CRISPR technology was first described in a paper in 1987. The potential for gene editing with CRISPR Cas9 was unveiled in a landmark paper by Dr. Jennifer Doudna of the University of California, Berkeley, and Dr. Emmanuelle Charpentier of France in 2012.
Since then scientists have been working to refine the techniques and negotiating licensing agreements for the technology in medical, agricultural and other fields. New entities have sprung up to commercialize the innovations.
Texas A&M AgriLife Research has set up a new Crop Genome Editing Lab for CRISPR-based genome editing in crops, including rice, wheat, potatoes, cotton, sorghum, melon and turfgrass, according to Thomson.
The CGEL lab will provide research, service and training functions to "optimize protocols, set up a high throughput gene editing pipeline and enable development of gene-edited products," Thomson said in the webinar presentation.
"We started with 15 internal seed grant projects across a number of different crops," he noted. "Essentially, rice is our model for testing new approaches. It's quite efficient in genome editing, and it's quite useful for exploring some of the ways that we can work on the crop, while making sure that it is non-transgenic."
Texas A&M recently awarded the lab an "X grant" to investigate "CRISPR gene editing for healthier foods and improved crop resilience. Thus, we do have support both from Texas A&M AgriLife Research and the university to pursue this field for using gene editing for crop improvement."
Thomson said Texas A&M researchers have put together several core facilities, including a Genomics and Bioinformatics Service Lab. "It uses next generation sequencing, and that information feeds into the crop genome editing lab to design the constructs and the guide RNAs. We have a multi-crop transformation facility, as well. It's working to optimize plant tissue culture across species and genotypes for each of the major crops.
"Thus, we have two types of projects, the seed grants, which are practical applications, and the X grant is really working on some of the future projects to make sure we have efficient delivery systems, not only to do knock outs but also insertions and allele replacements. What we're hoping then is to optimize a high-throughput pipeline for plant breeding in the future."
In the last 20 years, rice researchers have used gene mapping to compile banks of information on beneficial alleles that can provide improvements in rice yields, stress tolerance and the nutrition improvement needed to move forward. (An allele is one of two or more forms of a gene that arise by mutation and are found at the same place on a chromosome.)
The mapping is providing a wealth of genes for allele mining and knowledge on genes that can have a major effect in rice. "In some cases, we could just continue to use marker-assisted selection, but, in others, it's more precise and more powerful to use gene editing to make those modifications, not just in single genes but actually in multiplex editing as well."
Last March, Agriculture Secretary Sonny Perdue issued a statement that USDA does not currently regulate or have plans to regulate plans that could otherwise have been developed through traditional breeding techniques as long as they are developed without the use of a plant pest as the donor or vector and they are not themselves plant pests.
The USDA statement, coupled with similar guidance from the U.S. Food and Drug Administration, is expected to help companies bring new products to market without the regulatory hurdles that have added years to the approval of transgenic products.
Subscribe to receive top agriculture news
Be informed daily with these free e-newsletters
You May Also Like
---