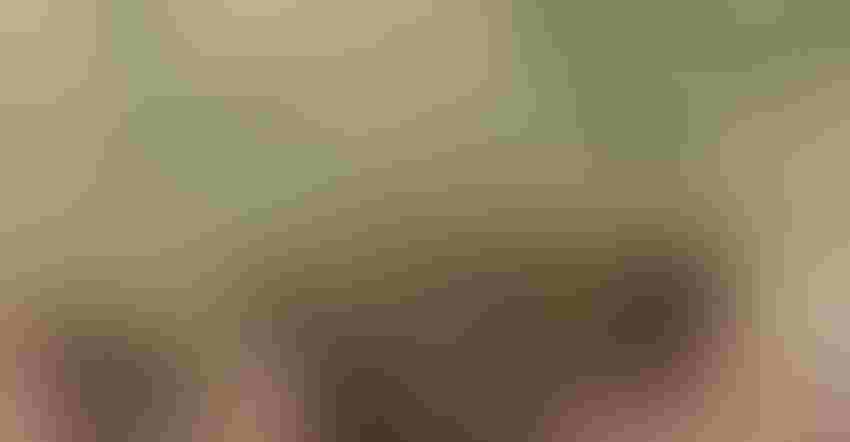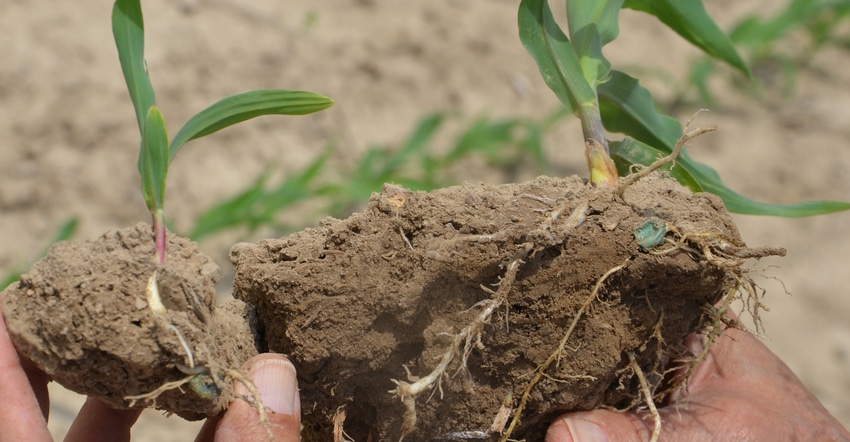 TOWARD HEALTHIER SEEDLINGS: New innovations coming soon will help you detect differences in these seedlings without digging them up. Other advancements will promote healthier seedlings.
Tom J. Bechman
Intelinair stepped up its game in its quest to deliver a complete view of every acre on your farm. The company moved its headquarters to Indianapolis in April, and it's busy forging agreements with other companies to deliver even more powerful analytics with its AgMRI platform.
First, the company announced an agreement with Airbus to use that company's satellite imagery to increase the database for the AgMRI platform. Then Intelinair entered a three-year agreement with Jacobs to provide high-grade, multispectral sensor systems and imagery services that will couple with AgMRI to deliver even more unique imagery for farmer-customers.
As a result, Intelinair says farmers and crop consultants will get a bird's-eye view of fields, providing enough information to make key management decisions. Visit intelinair.com or agmri.com.
Imaging aids fungicide decisions
Ceres Imaging and Evergreen FS' Agtrinsic platform join forces to offer Midwest farmers a better solution for making fungicide decisions. Field Disease Risk combines remote sensing and artificial intelligence.
The technology was tested on 100,000 acres in Illinois in 2021. Agtrinsic monitors for disease risk through a network. Ceres Imaging provides high-level analysis when a region is flagged as high risk for disease. Ceres then combines satellite data and algorithms to advise about which pathogens are active, level of risk, and whether a flat or variable fungicide rate would provide the best payoff. Visit agtrinsic.com and ceresimaging.net.
More remote sensing help
Growers who irrigate and apply nitrogen through irrigation should know that a new agreement between VariMax and Climate FieldView offers new tools delivering real-time, data-driven nitrogen and irrigation management recommendations. Through this agreement, Climate FieldView customers can access the N-Check and Water-Check tools. Visit climate.com or varimaxsystems.com.
New seed treatments coming
Indigo Ag received registration for what the company says is the industry's first biofungicide based on the microbe Kosakonia cowanii. Indigo Ag calls it a biotrinsic product, designed to suppress plant diseases and address both biotic and abiotic stresses. It's registered for use in cereals, corn, soybeans, cotton and more, and suppresses fusarium, pythium and rhizoctonia. It's in demonstration trials now, with commercial launch expected in 2023. Visit indigoag.com.
Meanwhile, Syngenta launches Victrato, a novel seed treatment targeting diseases and nematodes in corn, soybeans, cotton, cereals and more. It's safe for pollinators, beneficials and the soil microbiome, and contains Tymirium, a high-performance, low-dose active ingredient. This new product protects crop roots. It's registered in El Salvador, with registration expected in Argentina this year and across the globe within five years. Visit syngenta.com or goodgrowthplan.com.
State-of-the-art products
Frenchman Valley Co-op, an innovative cooperative serving farmers in the western and northwestern Corn Belt, added two new fertilizer products to the Platte Peak Crop Performance brand. The company bills V5 and V5+Bio as nutrient-packed starter fertilizers. In addition, V5+Bio includes a biological agent. The company is also known for using autonomous application through a computer-guided applicator. Visit fvcoop.com.
Patent awarded
Sentera Inc. received a patent for Spot Scout technology. This innovation uses drone imagery in a multi-step process, leading to more informed crop management decisions. Key analytics used by Spot Scout include Stand Count, Tassel Count and Weed Species ID, which identifies weed species in the field to feed herbicide decisions. Visit sentera.com.
About the Author(s)
Subscribe to receive top agriculture news
Be informed daily with these free e-newsletters
You May Also Like
---