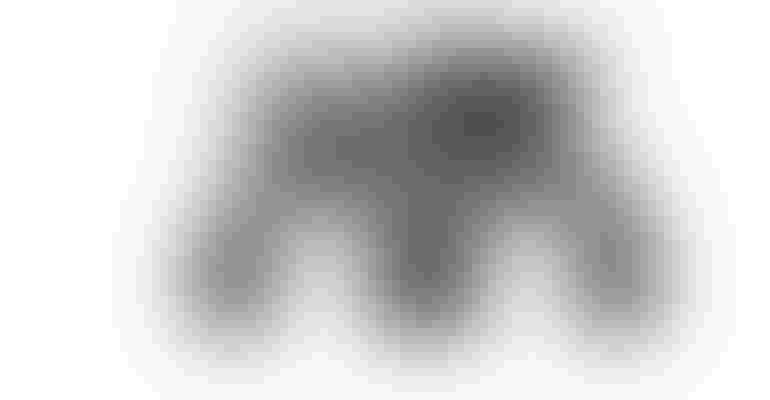 SPREADER CONCEPT: This computer drawing was unveiled March 27 as part of the announcement for creation of a dry spreader to work with the DOT Power Platform
Photo: DOT Technology
Autonomous tractors are getting more attention these days. Farm Progress first covered the DOT Technology Corp approach to the technology back in 2017. The unique platform rethinks what a "tractor" should look like and works with a cartridge-like approach to attach to implements. Several DOT-ready implements are available, and DOT Technology has announced a collaboration to add a new one.
New Leader Manufacturing will work with DOT Technology to build a dry spreader to work with the autonomous power unit. Already the list of DOT-ready implements includes the SeedMaster 30-foot drill, the Connect PLU S120 Sprayer, the C40 Coulter and the SeedMaster grain cart.
In a media release announced March 27, the two companies unveiled a computer-aided design drawing of their concept at a demonstration hosted by DOT Technology at the University of Arizona Maricopa Research Farm.
In the media announcement, Norbert Beaujot, president and founder of DOT Technology Corp. noted New Leader is known for its design and innovation for broadcast spreaders. Those units are used by many major manufacturers, including John Deere, Agco and Case IH. Added Beaujot: "The company has a well-known history of leveraging technology to make its equipment more productive and effective. We are very excited to work together with them to offer farmers the opportunity to have a G5 spreader on their DOT Power Platform."
The new system will be based from New Leader's NL5000 G5 spreader. The G5, through its patented swath width control technology, allows operators to apply nutrients with precision. The G5 can spread material in up to 16 sections, reducing overlap and decreasing nutrient waste.
Added Rob Rudolphi, director of global business, New Leader Manufacturing: "Both companies are committed to bringing versatile equipment to the marketplace that meets the needs of this ever-changing industry. We're confident the combined solution between our companies will bring a real opportunity for growers to increase productivity and efficiency."
The aim of management at DOT Technology is to work with a growing cadre of manufacturers to broaden the implement choices available for the autonomous platform. In the media announcement, Leah Olson-Friesen, DOT CEO, said, "Our collaboration with companies like New Leader will broaden DOT's value to farmers significantly enabling them to spend more of their time focusing on the overall operation of their farms."
You can learn more about DOT Technology by visiting seedtorun.com. Learn more about the G5 technology from New Leader at newleader.com.
About the Author(s)
Subscribe to receive top agriculture news
Be informed daily with these free e-newsletters
You May Also Like
---