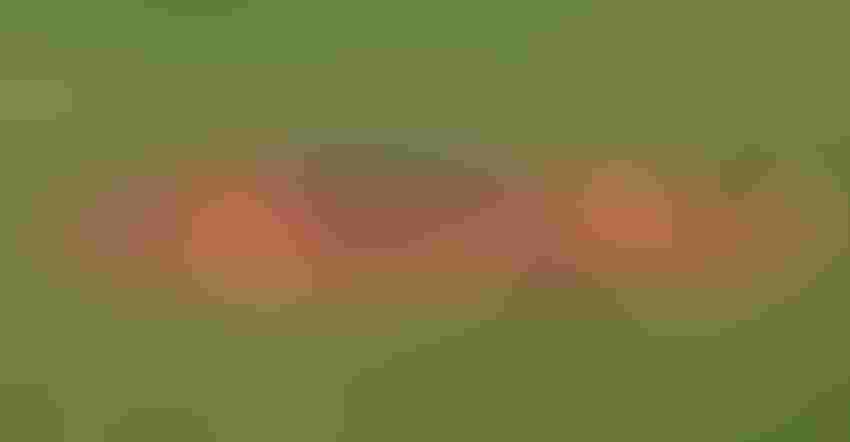 TONS OF DATA: Images of crop fields transferred into data is just one way experts believe data will be collected for use by growers in the future.
In the future, there could be sensors everywhere you turn on your farm. Besides drones and satellites collecting information from overhead, robots with sensors may travel automatically around your farm. Expect sensors to be attached to animals and plants. You may have hand-held sensors for certain applications. And perhaps you'll scatter pebble-like sensors across your fields. The goal is to know everything there is to know about a plant or animal and the air, soil and water that sustain it.
How all of this could happen and produce massive amounts of data is under study through the Antares project in Europe. It's funded by Horizon 2020, a huge European Union research and innovation program. It will address challenges of data collection and management by working at the forefront of the digital revolution in agriculture.
Scientists say the goal is to feed massive amounts of collected data into big data machines, which will interpret it using artificial intelligence. How could this be useful? These experts believe that an algorithm could indicate when a field needs irrigation or fertilizer, and how much it needs. Learn more at biosense.rs.
Farmer data app
The Antares project in Europe is developing a free app called AgroSense. It will allow even small-scale farmers to track crop development from a computer or mobile phone. Growers can access information from remote sensors such as the European Union's Copernicus satellite system.
New product names, changes
Meanwhile, Valent U.S.A. LLC says Perpetuo is now EPA approved and ready for the 2020 season. It's a postemergence residual herbicide with both burndown and residual activity on annual grasses and broadleaves in corn and soybeans. It includes the active ingredient pyroxasulfone, a Group 15 herbicide.
In fungicide news, EPA approved an amended label for Delaro from Bayer that adds tar spot control in corn and white mold suppression in soybeans.
In more herbicide news, Helena introduces Antares Complete, a preemergence herbicide designed to manage early weed threats in soybeans, for 2020. Helena anticipates that a new preemergence herbicide for corn, Empyros, will be available for 2021.
EPA confirms glyphosate safety
In case you missed it, EPA issued an interim review decision for glyphosate in late January. According to Bayer, makers of Roundup containing glyphosate, the EPA report concluded that it did not identify any human health risks from exposure to glyphosate. The interim review, based on a 10-year study of information, reaffirmed that the extensive body of science continues to support the safety of herbicides containing glyphosate, and that the active ingredient is not carcinogenic.
Seamless data flow
Truterra and Syngenta announce they're joining forces to make stewardship management more accessible and streamlined for growers. This agreement means dealer networks of the two companies can use both Truterra's Insights Engine and Syngenta's AgriEdge platform to record and manage data related to growing crops. The goal is to get a better handle on soil health, carbon sequestration, greenhouse gas emissions, livestock life-cycle assessment and water management on U.S. farms.
Truterra was formerly known as the Land O'Lakes Sustain program. The overall goal is to help farmers realize which practices make them better stewards, spokespeople note.
Subscribe to receive top agriculture news
Be informed daily with these free e-newsletters
You May Also Like
---