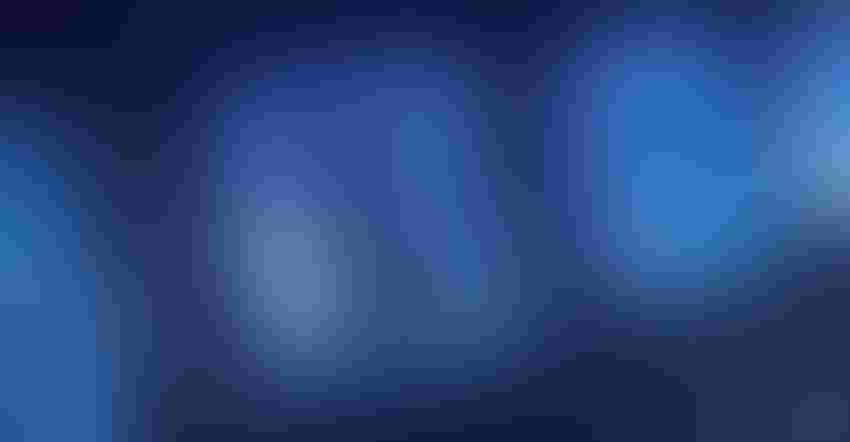 TRACKING TRANSACTIONS: BlockApps and the TraceHarvest network offers agriculture a way to take part in a secure tracking system. The Crop Science Division of Bayer is an early participant, but the system is open to more.
matejmo/iStock/Getty Images Plus
Several terms are being bandied about in agriculture these days – sustainability, transparency, traceability. All have high aims, but perhaps the key to the first two would be the third, which is creating the ability to verify all parts of the process of raising food and feed. For that, there's one technology that may hold that promise – blockchains.
"We're creating a greater degree of traceability and sustainability in the seed to sale pat of the supply chain," says Kieren James-Lubin, president and CEO of BlockApps. "There are other initiatives out there that are more farm to table, but as far as we know nothing extends back to the provider, and that's really where we sit."
BlockApps just launched the TraceHarvest network, which can transform the way ag products are managed. The new blockchain-powered business network was developed in collaboration with the Crop Science Division at Bayer, which serves as a founding member. But James-Lubin notes that TraceHarvest is an open network available to companies that want to get involved with blockchain tools, and BlockApps is seeking more partners.
A blockchain is a piece of code, or information, that sticks with a product, lot, load, animal or other traceable item from start to finish, no matter what that finish may be. The information is tracked in the cloud and with blockchain technology every transaction can be connected. James-Lubin notes that companies producing products have an increasing need to know where and when a product is purchased and used.
Add in the need for processors and buyers to know more about the practices associated with the feed and food they buy, and blockchain tools gain more value. While TraceHarvest has stared at the seed, and offers a way for Bayer, and other companies, to track not only a hybrid or variety from start to farm, the tool can also be used for crop protection products and other input tools on the farm.
Transparency and blockchain benefits
Sid Siefken, director of ag business development, BlockApps explains that food processors want more information about what they buy too. "By having a way to confirm traceability, our TraceHarvest network can help verify each step of the process so that there's transparency, essentially in real time, for all parties," he says.
Siefken and James-Lubin point out that the TraceHarvest network is the first blockchain solution of its kind to track and trace the full lifecycle of agricultural products starting at the seed source. What started with Bayer is a platform that allows farmers, manufacturers distributors and processors to selectively share and review data within a single, secure platform, making activities available to the entire chain.
"We've done the heavy lifting over the past two years of developing a blockchain approach that works for agriculture," Siefken says.
From seed to farm, Bayer (and future partners) can track where seed and inputs go, when they're sold, to whom they're sold and when they're used. This would allow participating companies to know where in their system key tools are being used. For example, high-oleic oil soybeans planted using Bayer seed can be traced. Practices used to raise that seed could be collected and kept with that field to share with the buyer as part of the blockchain record. The buyer would have confidence from seed to processor that the specific seed was the right high-tech variety needed for use in the final food or feed product.
Meeting buyers' needs
This is heady stuff, when farmers consider that a rising number of buyers, even those buying corn for cattle feed, are asking questions about how that feed has been raised. Going back to the seed and having all that information is important too but has never been easy to track using existing systems.
Siefken explains that every company has its own system for tracking inventory, and they don't all track products and information the same way. With the blockchain, that information is standardized. "That doesn't necessitate that one company has access to all the data, but it does allow the owners of the products and the users to see what happened to [seed or inputs]," he says. "You can think of it as an industry-wide transactional integration tool."
For farmers, it will eventually mean that as you track specialty crops you raise, non-GMO corn; high-oleic soybeans; or some other crop, that the simple process of raising the crop and recording what you do can be applied to the blockchain. That would simplify your work in tracking practices and would allow easier sharing to processors as needed.
The TraceHarvest network runs on BlockApps' cloud-agnostic STRATO platform, which provides a shared infrastructure that can facilitate cooperation and collaboration between businesses and farmers. Adds James-Lubin: "For example, network members will be able to collaborate with downstream food producers to extend tracking of agricultural products further down the value chain and ultimately verify claims made about their ingredients and sustainability practices."
You can learn more about the system at blockapps.net/traceharvest.
Subscribe to receive top agriculture news
Be informed daily with these free e-newsletters
You May Also Like
---