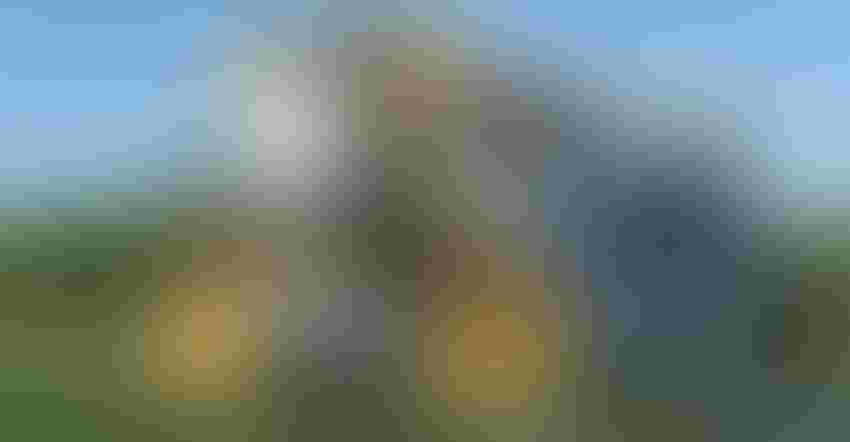 The Harvest CROO Robotics Berry 4 platform is a fully autonomous vehicle hosting 16 individual robot pickers. It will be able to pick over 8 acres per day or approximately 200,000 plants per day.
In part one of our series we shared how cheaper data and sensors will transform row crop agriculture. But farming faces other issues, too. It's no secret that physical farm labor is approaching economic scarcity. It's not just due to dysfunctional immigration policies. It's a chronic problem for fruit and vegetable operations, and other farms.
"This year we left a half-million dollars of crop on the ground at one farm because there wasn't sufficient labor," laments Paul Bissett, chief operating officer at Harvest Croo, a robotics company established in 2013 to tackle the problem of ag automation. "We were paying domestic labor $25 an hour and still could not get it done. If we want to continue to put quality food, nutritious fruits and vegetables on our tables, we have to mechanize. There is no choice."
U.S. strawberry farms spend nearly a third of their budget on harvest labor, and the cost is rising. Experts in machine visioning, laser sensing and robotics helped Harvest Croo build a strawberry picker that can take the place of 30 people in the field. By 2030, technology like this could be common place on fruit and veg operations.
University and retail researchers are working on automated sprayers and robots that can do everything from pick fruit to measure light on plant surfaces. But even Midwestern corn and soybean farmers say good employees are hard to find. That's one reason University of Illinois engineers developed small robots that can work beneath the crop canopy. Some models are priced at $5,000 and already used by early adopters.
"One challenge is finding people qualified to run high-tech, complicated larger machines," says Colin Hurd, CEO at Smart Ag, a company that provides tools to add driverless tractors to field operations. "If you look at machines in the field, there are a lot of inefficiencies, namely, compaction from heavy equipment. Rather than try to reinvent how farmers farm and the equipment they use, we've taken how they currently use equipment and given them a simple solution — a driverless tractor
during harvest."
Machine visioning will also play a role in lowering row crop costs while improving water quality through dramatically lower pesticide use. John Deere's Blue River Technology is developing see-and-spray robots that affix to tractors; they use computer vision and machine learning to identify and spray weeds in each field. And they do this instantaneously as tractors move across a field.
"If the crop plant does not need to be sprayed, but the weed next to it does, we're doing that now, in cotton," says Mac Keely, vice president of business development.
"We understand more and more that the farmer is not optimizing what the individual plant needs, but rather, working around labor availability and weather constraints," Keely says. "And with see-and-spray technology, he's optimizing on things that, in the end, are about producing a wonderful crop or what the individual plant needs."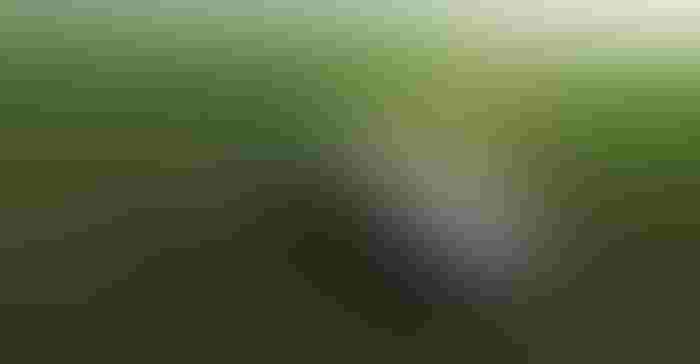 Blue River Technology's See & Spray field testing in Texas.
Keely says one vision at Blue River is to make large equipment smaller and smarter; "then we can take the operator out of the equation. We make the equipment smaller and more numerous, and eventually the business model may change from selling equipment to something like offering a service."
Bissett sees a similar future in strawberry fields.
"Fifteen years from now, you may have several of these autonomous vehicles — a swarm of robots in each field," he says. "That suite of tech would lead to some kind of controlled environment where the farmer isn't in the field but rather somewhere else controlling the vehicles. We would have as few people as possible bringing those pallets back to be distributed."
Hurd agrees.
"We see a future where machines are smaller and smarter," he says. "When we look at how farmers interact with equipment, rather than being strapped to the seat of a tractor, it would look more like he or she has connectivity to all equipment at all times from his tablet or smartphone — monitoring control, tweaking the operation on-the-go."
In other words, these tools free the operator to perform necessary functions that might otherwise slip through the cracks.
"Right now, humans are planting and running 18 to 20 hours a day, and fatigue sets in," Hurd says. "As a farm operator, one of the roles as agronomist is to check things, but a lot of times that doesn't happen. If the planters are driving themselves, it gives us many more opportunities for that to happen.
"This tech will allow the farm manager to get rid of inefficiencies he's just accepting today because he doesn't have enough labor to do anything about it."
These trends could solve excess machine capacity. Autonomy will allow equipment to work 24/7. That could boost efficiency as equipment is shared or leveraged across different operations. In 2030, farms will likely be printing out replacement parts on 3D printers.
What's unclear yet is how this new technology will become available to the farmer. Harvest Croo, for example, will offer the robotic harvesters as a service, simply replacing current labor contracts with its own contract.
"The robots are pretty advanced, so we're not sure what level of maintenance will need to take place on the farm," Bissett says.
At Blue River, already part of the world's biggest farm equipment company, a distribution network will provide service and upkeep. But it's anyone's guess how that will look 10 years from now. What will be the farmer's job?
"Today, he's mostly operations-minded," Keely says. "If the commodity farmer in 10 years has converted to raising de-commoditized, branded or specialized crops, we want to free him or her up to manage the farm business and not just the farm operation. We'll have to provide him with a unique business model like a service or easy set of tools that allows for that."
Coming in part three: How retail disruption will change what we eat and how we grow it
Coming in part four: A new gene-editing toolbox will revolutionize farming and food production.
Subscribe to receive top agriculture news
Be informed daily with these free e-newsletters
You May Also Like
---