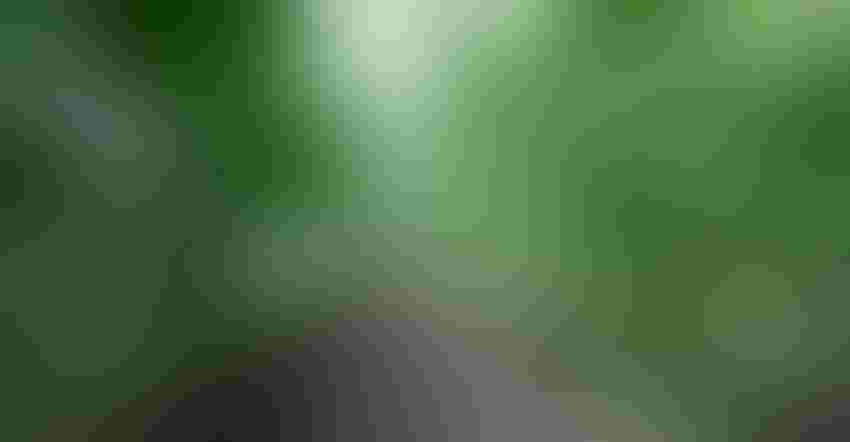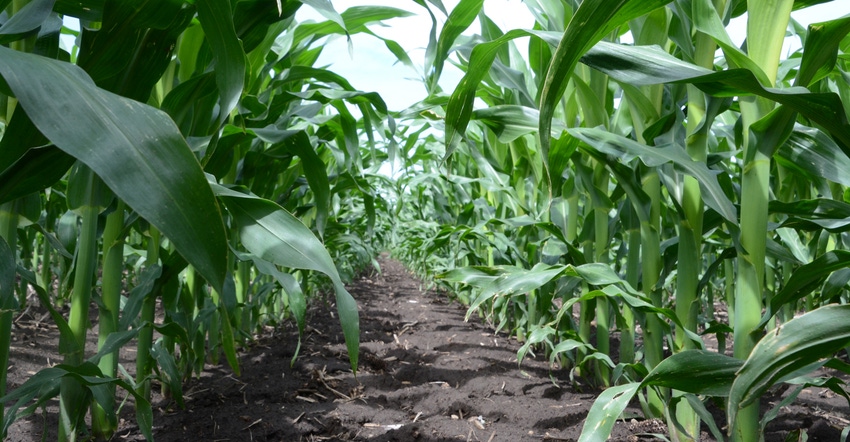 PRECISION MANAGEMENT: A new data-sharing agreement between The Climate Corporation and WinField United is designed for enhance crop management.
Willie Vogt
There's a simple fact about all these great ag tech tools farmers are hearing about: They don't work well without data. WinField United and The Climate Corporation recently entered a data-sharing agreement that can help with that issue. Climate Corp. customers can share their information into the WinField United Answer Tech Data Silo, which then makes that as-applied information available to a farmer's account.
Jim Hedges, vice president, seed, WinField United, explains that a farmer is gathering key information in the cab of that tractor. "I can aggregate that data through the Data Silo and integrate it with my data from the R7 suite of tools, and eliminate duplicate information" he says.
This arrangement also creates some synergy between the tools. Aggregating field-produced data with the in-depth analytic tools like R7 isn't always easy. The master data-gathering tool on the farm is a tractor or combine, but moving information from field to analysis can be a challenge.
Hedges adds that this move gives farmer-customers "digital tools at a level not used before that can drive profitability," he says.
Max Dougherty, strategic accounts lead, Climate Corp., notes that the collaboration represents a "partnered approach that can bring value to the grower. When you think about it, we're bringing forth the synergy to use our two tools together."
Hedges points out that data sharing remains up to the customer, so information collected in the Climate Corp. FieldView system remains there until the customer allows transfer to the Data Silo. But once in the "silo," a WinField United customer can access that information through the R7 system, which includes crop modeling and predictive management tools a farmer can use to manage inputs for the crop.
"To me, the beauty of this is that Climate FieldView as-applied planting data can go into the R7 suite of tools to help farmers manage nitrogen, fungicides and other inputs in-season for optimal ROI potential through our ag retail system," Hedges says.
Value of the adviser
"From our perspective, we're obviously focused on helping farmers easily collect, manage and analyze their data, and use those insights in collaboration with their local adviser," Dougherty says. "They can make more informed decisions, and that's really the core of what we do."
Currently, the Climate data flow is one-way — into the Data Silo at WinField United. Yet this gets the information into the analysis platform R7 provides.
Hedges, who farms, notes that this arrangement helps solve a problem from the early days of precision agriculture. "Years ago, you'd have six or seven screens and be capturing data, data, data — and it wasn't connected. What this does is bring all that data into one house and store it in the Data Silo."
For the adviser working with farmers, those data moved into the R7 suite of tools, which has predictive crop modeling, can help in new ways. "We can use data from the Answer Plot program to manage population, nitrogen, fungicide use; and you'll have the ability on the front end to get the as-applied information and analytics — deep analytics — from your farm," Hedges says.
Adds Dougherty: "The value of this combined data is recognized with the boots-on-the ground insight from the local adviser. This is a first step toward a richer collaborative experience."
Farmers can reach out to their local WinField United retailer or Climate FieldView support for more information about how to share data.
About the Author(s)
Subscribe to receive top agriculture news
Be informed daily with these free e-newsletters
You May Also Like
---