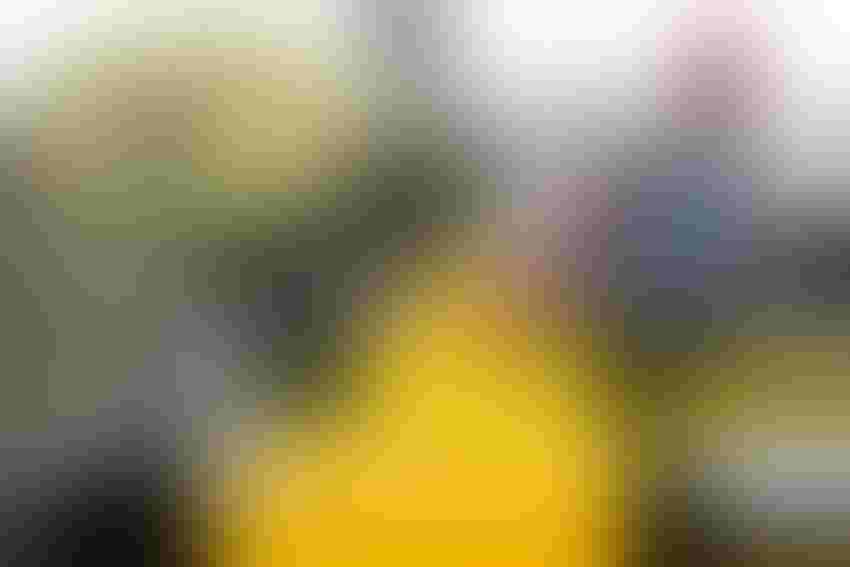 Seems like almost everybody who retails ag inputs is offering products that they claim will boost yields, even make them skyrocket. The problem is, the claims often aren't backed up with unbiased data to prove that the materials provide growers with a return on investment. ROI that should guide every decision.
In tough times, my advice is to take a look at everything you do, every product you're putting out, everything you add to the spray tank when you are going across the field.
In the process, ask yourself one simple question: "If I put out this material will it give me a bonafide return on what I spend? Will it actually make me money?"
Again, can you find data that support all the claims? I'm talking about hard numbers, not anecdotal references and coffee-shop talk.
A little red flag should pop up when somebody says that you'll make money putting out a product every time you go across the field. Across years of testing, the University of Arkansas has never, to my knowledge, found any material that pays for itself when used on that kind of constant, wash-day kind of basis. Never, ever.
Let me add that ag universities — the University of Arkansas included — are always looking for products and approaches that will boost yields in a logical, return-on-investment kind of way. If a company promotes a product with extravagant sales claims and if it really works, they should have independent scientifically based information — replicated plots across multiple years — that back up the sales pitch. Logically, you'd want to have that kind of data to let the product sell itself.
Folks who sell products have a direct financial interest in making add-on sales. They've got to hit goals. Plus, a company's proprietary products — those extra materials that go into the tank — are likely the ones that carry the very best markups.
I'm all in favor of capitalism, but farmers are consumers and I and all the folks I work with in Extension want them to make buying decisions that sustain farming operations across generations.
More
A Dollar Here, A Dollar There — It Adds Up
It's easy to fall into the mode of thinking "it's only another $2 (or $4 or $8) an acre." With that phrasing, it sounds like you're spending loose change. But over a season the cost of those extra materials in the tank adds up. In a year with tight margins, can you afford to put money into something that has no proven record of performance?
You've probably heard the expression, "Take care of the pennies and the dollars will take care of themselves." That's the case here, only magnified into some serious money.
Another trap is to pay too much attention to your neighbor. He may sincerely think that a program or product gave him extra yield, but that doesn't necessarily make it so. He's not putting out those replicated trials year after year.
Even those untreated swaths don't provide any kind of real confirmation, no matter how closely the yield monitor is calibrated. One year's results in a specific field is nothing more than a fuzzy snapshot of a point in time.
Protect Your Budget, Protect Your Future
Among other things, these add-on products blow budgets apart. Farmers might go into the season determined to stick with an itemized production plan, whether it's based on past experience, university budgets or some combination of the two. They realize that circumstances can change and they will need to adjust budgets when unexpected problems arrive.
In the long run, adding unbudgeted components to the spray tank can drain away any wiggle room in your plan. Money that might have been available to deal with increased insect control costs, for example, can be eaten up by adding products that probably won't pay for themselves.
This will be a tough year with no margin for error or extravagance.
Gus Lorenz is an Extension Entomologist with the University of Arkansas Division of Agriculture. Email him at [email protected].
Subscribe to receive top agriculture news
Be informed daily with these free e-newsletters
You May Also Like
---