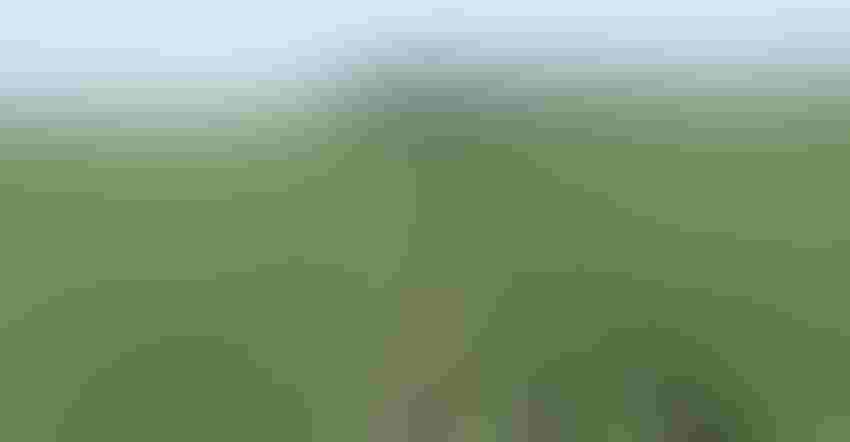 HEALTHY SOY: Monsanto recently received a key import approval from China, which will enable the 2018 launch of Vistive Gold Soybeans. Farmers will be able to plant the soybeans next spring.
China recently granted approval for import, and food and feed use of Monsanto's MON 87705 soybean. This approval is for a key component of Monsanto's Vistive Gold soybeans that produce a low-saturate, high-oleic soybean oil. Monsanto will now begin commercial preparation for full-scale launch of Vistive Gold soybeans in 2018.
Vistive Gold soybeans contain the low-saturate, high-oleic trait that will enable food companies to produce foods with lower saturated fat levels and low levels of trans fat compared to other cooking oils. Vistive Gold soyoil has enhanced storage and processing stability, and an improved nutritional profile and food functionality. Vistive Gold soybeans were developed with input from leading food companies over the last decade and can benefit consumers as well as farmers. 
"Oil produced with Vistive Gold soybeans is a beneficial cooking oil," says Lisa Streck, Monsanto's soybean launch lead. "It can be used cost-effectively as a cooking oil that's low in saturated fat with zero grams trans fat per serving. Vistive Gold soybean oil also delivers the same great taste and texture people expect from cooking oils, as well as shelf life equal to, or better than, traditional oils."
Developed by biotech, traditional breeding
Vistive Gold soybeans are one of the first crops developed through the combination of biotechnology and traditional breeding that enable farmers to help food companies bring an improved cooking oil to consumers. The soybeans will be built upon the proven performance of Genuity Roundup Ready 2 Yield soybeans, says Streck, giving farmers a strong yield opportunity, and may provide the ability to earn a premium for the nutritionally improved oil.
"Vistive Gold soybeans are a unique product we've been working to bring to market," she says. "We continue to establish partnerships with processors and are preparing for commercial launch in 2018."
Vistive Gold has 14 grams of total fat per serving, and has 1 gram per serving saturated fat versus 2 grams in conventional soybean oil, 7 grams in palm oil and 2.5 grams in fry shortening. Also, because Vistive Gold doesn't require processing by hydrogenation, it has no trans fat as defined by FDA for nutrition facts panel purposes. To learn more about Vistive Gold soybeans, visit vistivegold.com.
Monsanto BioAg launches video series
In other Monsanto news, Monsanto BioAg has launched the 2017 season of the BioAdvantage Trials, helping farmers and retailers learn about commercially available products to gain a better understanding of how Monsanto BioAg products will work for a variety of crops in specific regions.
New for this season is the rollout of the website monsantobioag.com/BATrials17, where you can access videos and content featuring grower and dealer testimonials, trial data and in-field results. The website is updated throughout the growing season.
"We're excited to kick off the BioAdvantage Trials this season with the launch of the new website and video series," says Kelli Brown, the company's U.S. Seed Applied Solutions marketing manager. "The video series is a new approach for Monsanto BioAg, offering a unique look at how growers are using our products in various regions and on a various crops."
The first set of videos will feature growers and their experiences with QuickRoots Technology on corn, cotton and soybeans. They also share experience using Optimize and Tag Team LCO Technologies on peanuts. The conversations focus on in-season effects, such as early emergence, root-and-shoot growth, potential yield results, trial participation experiences and treatment processes. The videos also feature conversations with growers on use of QuickRoots Technology on corn and soybeans. The grower videos focus on early emergence, root-and-shoot growth, standability, early-season root digs and subsurface growth.
Subscribe to receive top agriculture news
Be informed daily with these free e-newsletters
You May Also Like
---