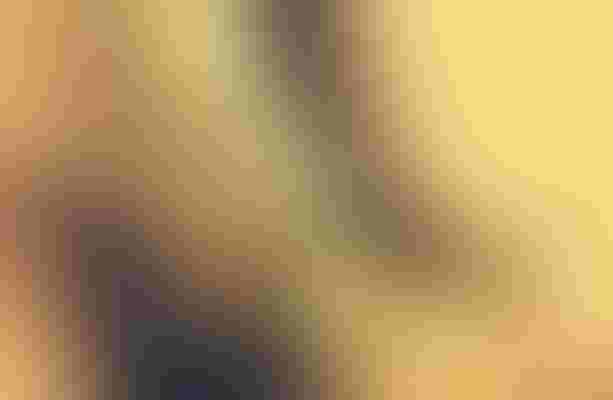 Dr. John Dudley Hicks, Jr., Greenville, Miss., soybean researcher whose work with Pioneer Hi-Bred International for 25 years led to the development of many commercial varieties widely planted across the South, has died. He was 79.
In the mid-1970s, when Pioneer began its expansion beyond its core product line of corn to include an aggressive effort in soybean research, Dr. Hicks was hired to begin research operations that eventually led to the opening of its Greenville, Miss., research center.
"Southern soybean farmers have benefited greatly from Dr. Hicks' contributions," said Wendell Stratton, president, Stratton Seed Company, Stuttgart, Ark. "He was quiet-spoken, but we all listened when he spoke. He was one of the real gems of the early private seed breeding business, and we all had the highest regard for him and his work."
Robert Wichmann, who also had a long career with Pioneer, serving as Corporate Vice President of the North American Seed Division, recalls early years of the company's soybean program, touring plots, reviewing new breeding material, and interacting with researchers.
"John was certainly one of our favorites," he said. "Breeding efforts in those days required a great deal of time in the field, running yield studies visual analysis and tests to rate new lines for agronomic traits. It could take years before new products were released — a big difference from today's sophisticated databases used to speed up delivery of new, improved genetic lines.
"On all our visits, it seems, we'd find John not in his office, but in the fields and plots, demonstrating his passion for the job he loved. He had the ability to communicate with anyone and his easygoing style and straight talk gained respect and trust among his staff, peers, members of the seed trade, and southern growers. After visiting John and his staff, our team always left feeling encouraged and excited about what he was accomplishing.
"The products he helped deliver," Wichmann says, "helped enhance productivity for thousands of southern soybean growers. His is a remarkable story, and a wonderful legacy for young researchers to follow. He will be missed."
Dr. Grover Shannon, professor emeritus of soybean genetics and breeding at the University of Missouri Delta Center, who himself had a 40-year career in soybean breeding, says he and Dr. Hicks were mentored and had "many long discussions" with Dr. Edgar Hartwig, "father of southern soybean breeding" at the USDA/ARS Delta Research Center at Stoneville, Miss.
"John Hicks was a great friend, a respected soybean breeder, and a dedicated scientist to whom we all owe a tremendous debt of gratitude," Shannon says. "During his 25 years with Pioneer, he developed excellent soybean varieties that were widely grown in the South. Through his efforts, Pioneer became a dominant provider of superior soybean genetics in the Mid-South and Southeast, and they became known as much, or more, for their excellent soybean varieties as their corn hybrids.
"Dr. Hicks was a gentleman, whose honesty and integrity were his core values. He was truly the farmer's friend."
Cary Tomlinson, director of key accounts for Pioneer, says Dr. Hicks' lifetime goal was to improve productivity for southern soybean growers.
"No matter how busy, he always made time to visit with growers and Pioneer dealers to show them his research plots and potential new releases. The disease complex in the South is challenging, and Dr. John's top priority was to develop varieties that could withstand these diseases.
Gentleman and family man
"In addition to his agriculture expertise, he was a true gentleman and a great family man. He will be sorely missed," Tomlinson said.
Dr. Donnie Glover, soybean research scientist for DuPont Pioneer at Stoneville, Miss., says, "I met John in 1996 when I moved to Greenville as a soybean breeder with Terral Seed. He became my mentor, and I copied all of his procedures I could — I knew he was successful, and I knew if I used similar procedures, I would be also.
"Pioneer closed the Greenville center in 2000 and opened a center at West Memphis, Ark., and John retired from Pioneer, but he continued to do consulting work and continued to touch the lives of many Mississippi Delta farmers."
In 2013, Glover says, DuPont Pioneer opened its Stoneville research center after acquiring Terral Seed. "John trained many research associates and senior research associates, some of whom now work for universities or the USDA, Monsanto, and the DuPont Pioneer Stoneville Center, all attempting to carry on his legacy.
"John held 16 soybean variety patents and developed many that weren't patented that cover the entire southeastern U.S. He will be missed, especially by those at Pioneer and others in the seed business."
Dr. Hicks was born in Florence County, S.C., received his bachelor's degree in agronomy from Clemson University, and earned his master's degree and Ph.D. in soybean breeding/genetics at North Carolina State University. He served in the U.S. Army and was in the Army reserve for 17 years, retiring as major.
He worked as a soybean breeder for Coker Pedigreed Seed in South Carolina for several years before joining Pioneer and moving to Union City, Tenn. In 1975, when that program was moved to Greenville, Miss., he helped establish the Pioneer Soybean Research Center in 1976. He served on the Soybean Advisory Committee for Mississippi State University.
Funeral services were held Friday, March 20, at First Baptist Church Chapel, Greenville.
He was preceded in death by his first wife, Dixie Whittington Hicks. He is survived by his wife, Carolyn Clements Hicks of Greenville; daughter, Julia Hicks Wiman (Chet), Owensboro, Ky.; son, Steven McAlister Hicks (Sherrie), Germantown, Tenn.; stepdaughter, Valerie Clements Smith (Ted), Greenville; stepson, Timothy Allen Clements (Liz), Greenville; sister, Betsy Hicks West (Peter), Bluefield, Va.; 2 brothers-in-law, Bobby Poole of Brazil and Jeff C. Whittington of North Myrtle Beach, S.C.; and 11 grandchildren, Drew McAlister Hicks, John Thomas Hicks, William Jackson Hicks all of Germantown, Tenn.; Lucas Alan Wiman, Whittington Carr Wiman, Mary Wesley Wiman all of Owensboro Ky.; Challie Elizabeth Clements, Matthew Allen Clements and John Christian Eugene Clements, and Joshua Edward Smith (Brittany) and Kimberly Taylor Smith, all of Greenville.
Subscribe to receive top agriculture news
Be informed daily with these free e-newsletters
You May Also Like
---