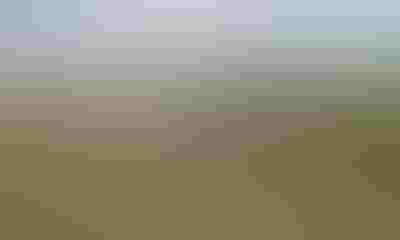 Farmers made good progress on spring planting this past week, particularly during the weekend, with USDA on Monday showing 86% of the corn planted, up 11 points in a week, and soybeans at 56%, up 20 points.
USDA's weekly progress report showed the corn pace was down from last year's 90%, but up from the 85% average, while soybeans matched last year and were up 4 points from the five-year average. Corn emergence was 60%, down from last year's 69% but up from the 55% average.
In Iowa, where 96% of the corn was planted and 75% emerged, the first rating of the season put the crop at 1% very poor, 3% poor, 23% fair, 62% good, and 11% excellent.
Farmers made good progress on spring planting this past week. (Photo: Oticki/Thinkstock)
"There were scattered reports of corn being replanted in the northern third of Iowa," Iowa said.
Indiana and Ohio corn planting continued to lag the western Midwest, with Indiana 62% planted and Ohio at 51%, but those numbers are up from last week's 45% and 34%, respectively.
In soybeans, Iowa was 74% planted, Illinois 51%, Indiana 31% and Ohio at 22%.
"While the top two-thirds of the state enjoyed drier weather, the south continued to have rain showers and cool temperatures, delaying planting progress," the Indiana report said. "Statewide average temperatures were below normal at 56.5 degrees."
Indiana's rainfall last week was .39 inch below normal, allowing 3.5 days for fieldwork.
Wet fields continued to slow planting in much of Ohio, and the corn crop is struggling.
"There were frosts early in the week, which raised concern about damage to wheat, fruit, and vegetables, as well as the emerged early planted corn and soybeans," Ohio said. "Emerged corn is looking yellow and stressed, and some will need to be replanted if the weather cooperates."
Winter wheat was unchanged at 62% good to excellent. The crop was75% headed, which was ahead of 74% last year and the 66% average. The Kansas crop improved 2 points to 59% good/excellent, Oklahoma was up 1 point at 66% while Texas wheat slipped 1 point to 47%.
Spring wheat planting went to 95% to match a year ago, but topped the 77% average. The crop was 78% emerged versus 76% last year and the 51% average.
Spring wheat was rated 76% good to excellent in the crop's first condition rating of the season. Last year it was at 69%. The North Dakota crop, the top spring wheat state, was 80% good/excellent.
Nationally, sorghum was 37% planted versus 33% a week ago and 40% a year ago. The average was 43%. Cotton was 46% planted versus 44% a year ago and the 54% average.
Subscribe to receive top agriculture news
Be informed daily with these free e-newsletters
You May Also Like
---