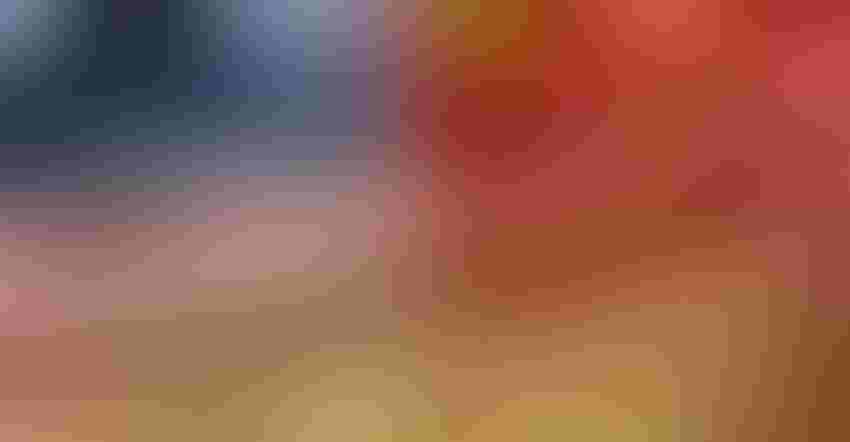 TOUGH BEANS: The tariff threats between the U.S. and China have kept these soybean producers' plans up in the air.
Ruskpp/iStock/Thinkstock
Brandon Wipf hopes China won't impose the tariff they've threaten to place on U.S. soybeans. Maybe the whole conflict will blow over when the two sides start to talk. But he's hedged more soybeans this spring than normal.
"There's a lot of downside risk," he says.
Just before China's tariff announcement last week, Monte Peterson says he hasn't made making any big changes in his planting or marketing plans yet.
"I am on the fence," he says. "This could be explosive either way."
Wipf and Peterson are two farmers in the Dakotas who are about as clued in as any farmer into what's going on the between the U.S. and China.
Wipf, Huron, S.D., is on the board of American Soybean Association, the national group charged with lobbying Congress and the president. He is also a former member of the South Dakota Soybean Association board of directors.
Peterson, Valley City, S.D., is a member of the North Dakota Soybean Growers Association and the American Soybean Association's boards of directors. He also was recently elected vice chair of the U.S. Soybean Export Council.
Sticking to soybeans
Wipf says he and his family so far are planning to stick to their usual 1/3-1/3-1/3 split between soybeans, corn and spring wheat acres of their farm. The rotational benefits are huge, he says, and aren't worth giving up at this point.
"We are encouraging the administration to rethink this damaging course of action and remain optimistic that cooler heads will prevail and a good trade relationship can be maintained," Wipf says.
Peterson says he had been thinking he would plant more soybeans this year because they penciled out better in crop budgets than corn or soybeans. Now, he could shift some soybean acres to corn or spring wheat instead, but it depends on the planting season weather. It might be too wet to get more corn or spring wheat planted on time. For now, he's keeping his options open as much as possible.
If China and the U.S. pull back their tariffs threats, it could bullish for bean prices, he says.
For analysis of the tariff impact on the soybean market, read "No time to panic over Chinese soybean tariffs."
Subscribe to receive top agriculture news
Be informed daily with these free e-newsletters
You May Also Like
---