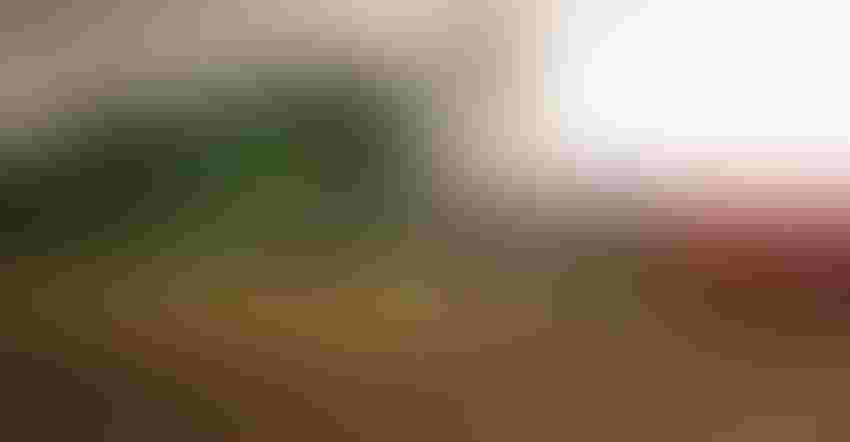 fotokostic/ThinkstockPhotos
by Isis Almeida
If history is any guide, the trade war with China will have lasting affects for U.S. farmers and their soybean crops that the president won't be boasting about.
Donald Trump is set to meet Xi Jinping, his counterpart in China, at the G-20 summit and traders are optimistic for a resolution. But a flashback to Richard Nixon's 1973 soybean embargo and Jimmy Carter's 1980 Soviet grain ban suggest that what's already happened this year may lead to permanent changes ahead as China seeks alternatives to the U.S. market.
Nixon's move spurred Japan to invest in Brazil's then-nascent soy industry, setting the Latin America giant on a path to become the world's top exporter. Carter's ban was met with trade flow changes that rendered it ineffective and tarnished the U.S.'s reputation as a reliable supplier. 
"It's possible that China will never fully trust the U.S. as a reliable trade partner again," said Ann Berg, an independent consultant and veteran trader who started her career at Louis Dreyfus Co. in 1974. "They will always be on their toes and their decision to diversify supplies could become a 'de facto' import quota for U.S. soybeans."
Brazil's Rise 
In 1973, the U.S. dominated global soybean production, with output more than five times higher than No. 2 China. At that point, Brazil didn't even make it into the top 10. Nixon's embargo, though, sent shock waves through Japan, a top importer that relied on the U.S. for more than 88% of its supplies.
In response, Japan invested heavily in Brazil's soybean industry, helping accelerate growth in the key Cerrado agricultural region, according to Daryll E. Ray, a professor of Agricultural Resource Economics at the University of Tennessee.
While Brazil's growers now produce about 4 percent fewer soybeans than American farmers, the Latin American country was able to overtake the U.S. as the world's top exporter in the 2012-2013 season.
Brazil is once again in a position to gain. With the U.S.-China trade war ongoing, Latin America's biggest economy is set to ship out 77 million metric tons of soybeans this season, almost 50% more than the U.S., according to forecasts by the U.S. Department of Agriculture. 
As China looks elsewhere for its beans, many countries could jump on the bandwagon and look to boost planted areas. The obvious candidates would be in South America, but Russian Prime Minister Dmitry Medvedev has already warned his country is planning to increase production in the Far East for delivery to China.
"That's new land that once it comes into production, stays in production. It doesn't go away," said Jim Sutter, chief executive officer of the St. Louis, Missouri-based U.S. Soybean Export Council.  
China has signaled it too will expand its own production while investing more in South America to increase output there, said John C. Baize, an independent consultant who advises the U.S. Soybean Export Council. At the same time, the world's top pork consumer has approved a reduction to the share of soybeans in feed formulas used to fatten its pigs.
Carter's Soviet grain embargo is another example of how markets can shift. The ban created a merry-go-round in which unusual buyers, including then-eastern Germany, suddenly boosted purchases in 1980, according to a study by the Federal Reserve Bank of St. Louis. Other grain-producing countries such as Argentina sold less to other nations and more to the Soviets.
Rendered Ineffective 
The trade-flow scramble rendered the embargo ineffective and damaged America's reputation as a reliable grain partner, pushing many countries to reduce their dependence on the U.S., according to a World Bank report. 
Would a quick resolution to the current spat head off all this, and mean "our soybean exports to China go back to where they were before this all started?" asked Tom Halverson, chief executive officer of CoBank, a $125 billion lender to the agriculture industry. "The answer to that is probably not," he said. 
Instead, Halverson said, China will likely feel the need to continue diversifying its buying, a decision with "long-term consequences for the agriculture production complex we built to supply them." 
As trade tensions built up, China's top food company Cofco Corp. strengthened its buying teams in Brazil and moved to boost its logistics infrastructure in the country. Ports in Russia and Ukraine are also receiving more investment, making competition harder for the U.S.
Corn Over Soybeans 
In Valley City, an hour away from Fargo in North Dakota, farmer Monte Peterson says his local elevator is shipping more corn to make room to store soybeans. The state is one of the most affected by the trade war as most of its production gets sent to China through ports in the Pacific Northwest. 
"I believe so much damage has already been done that this will take years, if it will ever get back to the way it was with trade with China," Peterson said.
To contact the reporter on this story: Isis Almeida in Chicago at [email protected]
To contact the editors responsible for this story: Tina Davis at [email protected] Reg Gale, Millie Munshi
© 2018 Bloomberg L.P
About the Author(s)
Subscribe to receive top agriculture news
Be informed daily with these free e-newsletters
You May Also Like
---