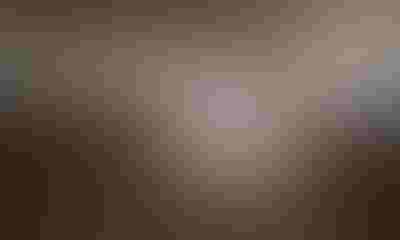 The Fremont area has been getting a lot of attention lately. In late March, news broke that an unnamed U.S. company was seeking a potential site to build a state-of-the-art poultry processing facility in the area, and in mid-April, the company was identified as Costco Wholesale Corporation. Shortly after, it was announced Lincoln Premium Poultry, a Nebraska-based company, would raise the birds for Costco.

ECONOMIC BOOST: According to the Greater Fremont Development Council, the proposed poultry processing facility would invest $180 million in capital in the region. Copyright Scott Olson, Getty Images
While there has been opposition from some members of the community, supporters who worked to attract this project, including the Fremont Mayor, the Greater Fremont Development Council, the Alliance for the Future of Agriculture in Nebraska (AFAN), a non-profit organization whose aim is to support the growth of Nebraska agriculture, say the project would be a significant economic boon to the region. The project has also drawn the support of local farmers – over 1,000 in the area have been pre-qualified to raise birds on contract with Lincoln Premium Poultry.
If the project is completed, the facility would provide about one-third of Costco's chicken supply. One of the key drivers is the demand for Costco's rotisserie chicken – a 3.5-pound bird that sells at retail locations for $4.99. Last year, Costco sold 60 million of these rotisserie chickens, and hopes to continue meeting that demand. This is where the new facility would come in.
Meeting a growing demand
Doug Creel, livestock production manager at Lincoln Premium Poultry, notes the project will need about 75 to 100 farmers, with 400 houses in a 60-mile radius – 320 of which will house broiler chickens – in order to meet the company's goal of slaughtering 1.7 million birds in a five-day week. The rest of the buildings will house pullets and laying hens to produce chicks to raise as broilers. "For us to feed 1.7 million birds a week, we're going to have a lot of birds in the field," Creel says. "Our group is very, very excited about this. We want this facility to be in Nebraska."
~~~PAGE_BREAK_HERE~~~
Costco representatives would work directly with local farmers to raise broiler chickens on 15-year contracts. Growers would raise broilers from 1 to 44 days of age. Ventilation will be automated, and growers will receive alerts via smartphone or tablet when temperatures reach a certain threshold.
Interest has been booming so far – with 1,300 pre-qualified buildings and over 250 interested growers in the 60-mile radius. However, there has been some opposition, adds Creel. "Some of it was due to just not knowing the details. When Costco announced their involvement, I think it helped ease some concerns," he says. "We're working on our company's policies which will include biosecurity protocol, environmental regulations, nutrient management plans and will also be adopting Costco's animal welfare policies."
Creel notes that Lincoln Premium Poultry is working closely with the Nebraska Department of Agriculture to meet USDA regulations to prevent birds with avian influenza or pesticide residue from entering the food supply. The company is also working with the Nebraska Department of Environmental Quality on mortality disposal, site selection and construction.
"We will follow all federal and state environmental requirements, which includes a nutrient management plan, and the proper procedures for mortality disposal and litter application," Creel says. "And that's not only at the grower level but at the company level too."
Big benefits to the community
According to the Greater Fremont Development Council, the facility would invest $180 million in capital in the region and provide the Greater Fremont/Dodge County area with an additional tax base of $63 million. The facility would also create 1,100 new jobs with a range of required skillsets and experience, from the production line to skilled technicians to engineers to supervisors and managers.
The network of growers would bring an additional $136 million in capital investment to the rural economy, according to the Greater Fremont Development Council.
Growers raising chickens, whether broilers, pullets, or laying hens, will all be paid on a guaranteed minimum baseline and won't be deducted if they have a higher cost of production than average on a weekly basis. Growers who excel and have a lower cost on a weekly basis will receive a bonus.
~~~PAGE_BREAK_HERE~~~
Willow Holoubek, executive director at AFAN, notes the contracts provide an opportunity to diversify, build equity, and spread out risk. Meanwhile, corn and soybean growers have an additional market. The company plans to purchase the 300,000 bushels of corn and 3,000 tons of soybean meal needed to feed birds each week from local providers. "It's adding value. These growers are not at the mercy of the markets because they have an additional market for their corn," says Holoubek. "I think we could change the basis in the Fremont area for growers because of the need for corn."
The quality of the workforce in the area, available land and resources, and a supportive farm community were among the key reasons Costco chose Dodge County.
"This is a diversification opportunity that we've never had in Nebraska before," Holoubek adds. "Having this type of project coming to a traditionally non-poultry state is a once in a lifetime opportunity."
Producers interested in getting involved can contact Holoubek at [email protected].
Subscribe to receive top agriculture news
Be informed daily with these free e-newsletters
You May Also Like
---