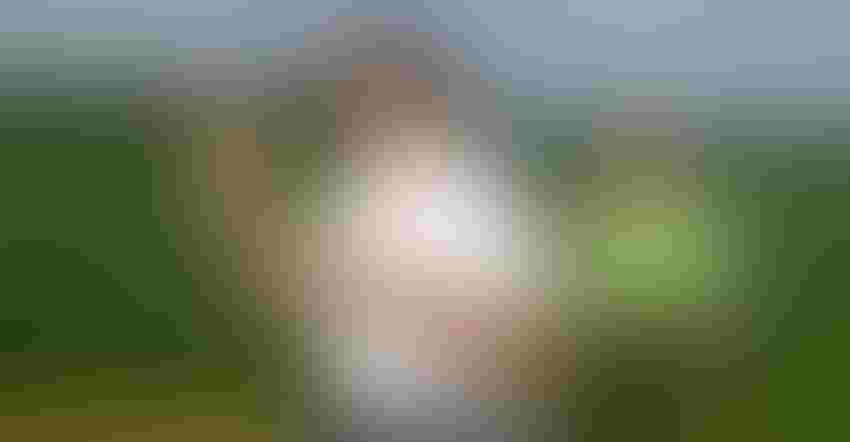 NEED SULFUR? Purdue's Shaun Casteel tells farmers that the nutrient needs of today's soybeans are somewhat different than those of past varieties. Do many soybeans need sulfur? He's trying to find out.
Once Shaun Casteel tells farmers about soybean yield boosts after adding sulfur on one farm for three years, they line up to talk to him after his presentation. As intense as the discussion about dicamba is, not even Bill Johnson, the Purdue University Extension weed scientist who gives lots of dicamba presentations, commands a crowd as Casteel does.
Why so much excitement? Because Casteel's results are so striking that even if sulfur delivers half the response on soils elsewhere, it could be one of the most economical ways to boost soybean yields discovered in a long time.
Casteel is the Purdue Extension soybean specialist. Here he discusses his findings with Indiana Prairie Farmer.
Why did you look at yield responses to sulfur? We tried to salvage water-logged soybeans at a farm near LaCrosse [Ind.] in 2015. We thought we could revive them using nitrogen. We found they responded to sulfur in the products we applied more than to nitrogen.
We applied nitrogen at 20 pounds per acre as ammonium sulfate and at 40 pounds per acre in urea. There was a visible difference — soybeans where AMS was applied were dark green. The only positive yield response was for our two AMS treatments, which yielded 6 bushels per acre higher than the untreated beans.
Why would soybeans respond to sulfur like that? It's a result of requiring utilities to clean up emissions as part of the Clean Air Act. We once got sulfur for free. In 2001, Indiana received close to 20 pounds of sulfur per acre from the atmosphere. Today we receive less than 5 pounds per acre.
What did you learn at that same farm in 2016? We set up trials to test different types and application methods for sulfur, including different timing of applications. It was a much better year weatherwise, but we again saw a large yield response to sulfur. We broadcast-applied 20 pounds of sulfur per acre prior to soybean emergence.
We saw 8.5 bushels per acre more for MES 10 and 12.5 bushels per acre more for AMS treatments. We also found a 6- to 10-bushel-per-acre response for some single foliar applications of 5 pounds of sulfur per acre, and up to 12-bushel-per-acre response for some sequential foliar applications. However, there were also instances where foliar applications caused crop injury with late-season timings.
What were the results there in 2017? We saw a 13-bushel yield response, with yields over 70 bushels per acre, for 20 pounds of S broadcast. Foliar applications were not as good in 2017, with increases of 4 to 7 bushels per acre better compared to the control. Crop injury was noted again with late-season applications in older soybeans and in hotter conditions.
What about 2018? We want to test on other soil types. If you try it, leave a comparison strip where no sulfur is applied. Start with 20 pounds of sulfur per acre broadcast within three weeks of planting. We suggest granular AMS, but other sulfur sources could be considered. We want on-farm trials across the state. To participate, contact [email protected] or call 765-494-0895.   
Subscribe to receive top agriculture news
Be informed daily with these free e-newsletters
You May Also Like
---