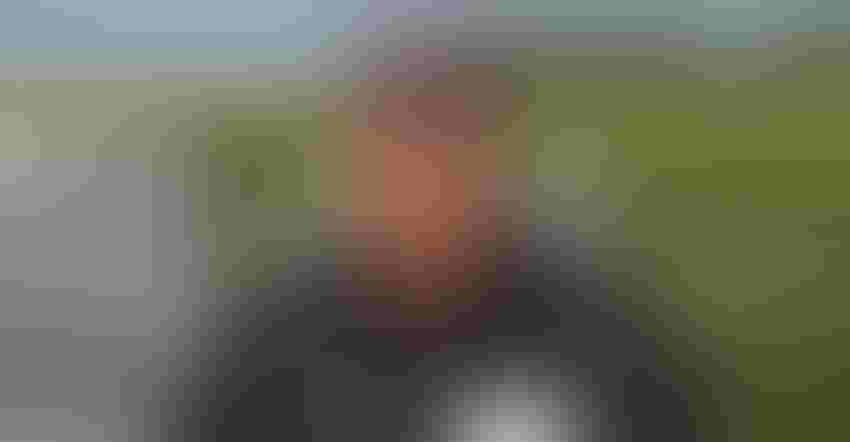 FIGHT NEMATODES: "What our plant breeders have been doing is selecting more for Peking resistance and incorporating it more often in our elite varieties," says Pioneer's Pat Arthur.
It could be said that there are two types of soybean growers: those who have soybean cyst nematodes in their fields and know they are there, and those who have them but just don't know it yet. The truth is that SCN may not be universal across all growing regions, but they've been detected across most of the Midwest, and are likely present in many more fields than growers realize.
When SCN are severe, they produce visible symptoms, such as stunting and yellowing, and considerable yield loss. However, researchers have shown that even if there aren't visible symptoms, SCN can be affecting yield up to several bushels per acre.
The most recent development, says Pat Arthur, Pioneer soybean category leader, is that some varieties with resistance to SCN don't seem to be as effective as they once were. Pioneer is part of Corteva Agriscience, the Agriculture Division of DowDuPont.
There are two primary sources of resistance to SCN that plant breeders use when searching for SCN-resistant varieties, he notes — PI88788 and Peking. Of the two, PI88788 is far more widespread. Estimates for SCN-resistant varieties in the industry relying on PI88788 as the source of resistance run as high as 95%.  
Over the past few years, it appears that varieties with the PI88788 source of resistance haven't controlled SCN as effectively or yielded as well in the presence of SCN as they did before, Arthur says. While far fewer varieties use Peking resistance, those that do are still effective at controlling SCN.
More Peking varieties
"What our plant breeders have been doing is selecting more for Peking resistance and incorporating it more often in our elite varieties," Arthur says. He notes that Pioneer soybean varieties available for 2019 will include 17 with Peking resistance. However, the majority of those are in earlier-maturity groups, largely from groups 1.6 to 2.8.
"We offer P31A57R, which is a Group 3.1 relative maturity variety," Arthur says. "We also have a RR2X variety at a 2.7 relative maturity with Peking resistance, and a 2.8 relative maturity Plenish variety with Peking resistance available."
Plenish soybeans are grown under contract for a premium due to the type of oil they produce. Demand for Plenish oil and the number of varieties available for the Plenish program are both increasing, Arthur adds.
The reason plant breeders have concentrated on earlier-maturity varieties in bringing soybean varieties with Peking resistance to market so far is because they fit best in areas where SCN problems have traditionally been most severe, Arthur explains.
In Indiana, for example, sandy areas in the northern part of the state have long been considered prime areas for SCN issues. The epicenter in the state is likely around Winamac. However, as in other states, nematodes have now been found in almost every county in Indiana — they've been detected in 90 of 92 counties.
"Our plant breeders recognize that we also need Peking resistance in varieties with a longer growing season," Arthur says. "They're working toward that goal now. We hope to introduce more varieties with Peking resistance for Group 3 maturities in the future."
Subscribe to receive top agriculture news
Be informed daily with these free e-newsletters
You May Also Like
---