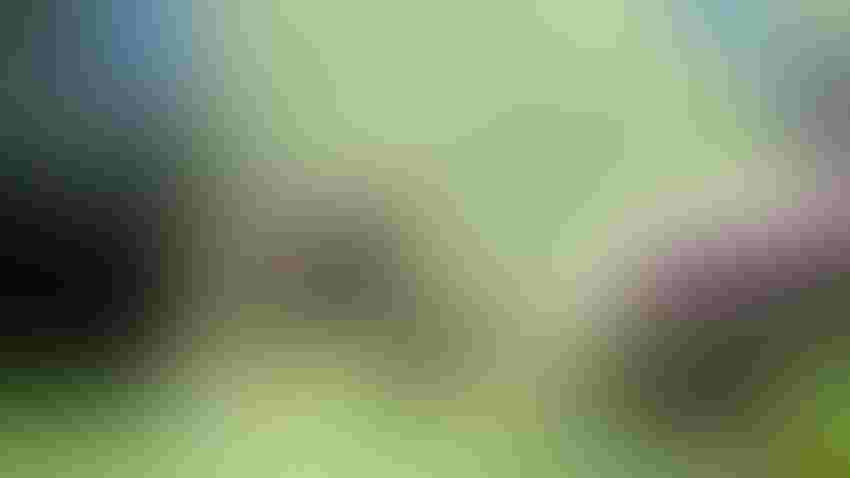 Submitted by Beck's Hybrids
Sponsored by Beck's Hybrids
Soybean cyst nematodes (SCN) were first identified in the United States in North Carolina in 1954. Within a 70-year time frame, they have become the greatest yield-reducing pest and disease of soybeans in the U.S., despite only being able to move a few inched per year in the soil on their own. University experts from 29 soybean-producing states have estimated SCN causes more than twice the amount of damage as the next yield-reducing pest (seedling diseases). It is now estimated that SCN costs US soybean producers close to $1.5 billion per year.
SCN can build up their populations rather quickly. The average female cyst contains approximately 200 eggs (about half the eggs become male, and half are female). It takes approximately 24 days (depending on temperature) to go from egg to egg, and each year there can be three to six generations.
Let's take a hypothetical situation in which a susceptible soybean variety is grown, and one cyst survived:
One cyst contains ~ 200 eggs and ½ are female, so ~ 100 females.

In one generation, 100 female eggs can eventually form a cyst that contains another 200 eggs (½ of which are female) containing another 100 females.

Over four generations: 100 x 100 x 100 x 100 = 100,000,000 cysts
This is an exaggeration, as many of the cysts will die, but even if 90% of the cysts die, you can go from one to 10,000 in a year. With this type of growth, it is not surprising that SCN has become the number one pest.
For about 30 years, the soybean industry has relied on the same method to control SCN: using a "resistance" breeding or indicator line called PI 88788. As of 2022, more than 90% of all soybean varieties contained PI 88788 as the breeding line.
Think about SCN race resistance similarly to herbicide resistance. Using PI 88788 would be equivalent to using glyphosate alone to control weeds for 30 years in a row; we know how that story ends! Using PI 88788 is worse than the glyphosate scenario because you have 3 to 6 generations of SCN per year.
We have all seen what has happened with weeds resistant to glyphosate, and we are now seeing the same thing with resistance buildup to PI 88788. In the last several years, SCN populations have been increasing in fields with PI 88788 resistance.
Currently, there are 16 different races of SCN and about seven different breeding or indicator lines that confer resistance to some of the races. There is no breeding or indicator line that is resistant to all races. Because we have been using the breeding line PI 88788 for so many years, there has been a race shift, and SCN counts are increasing on PI 88788 lines. Figure 1 shows how this shift has resulted in higher numbers of females being able to reproduce on PI 88788 over the years.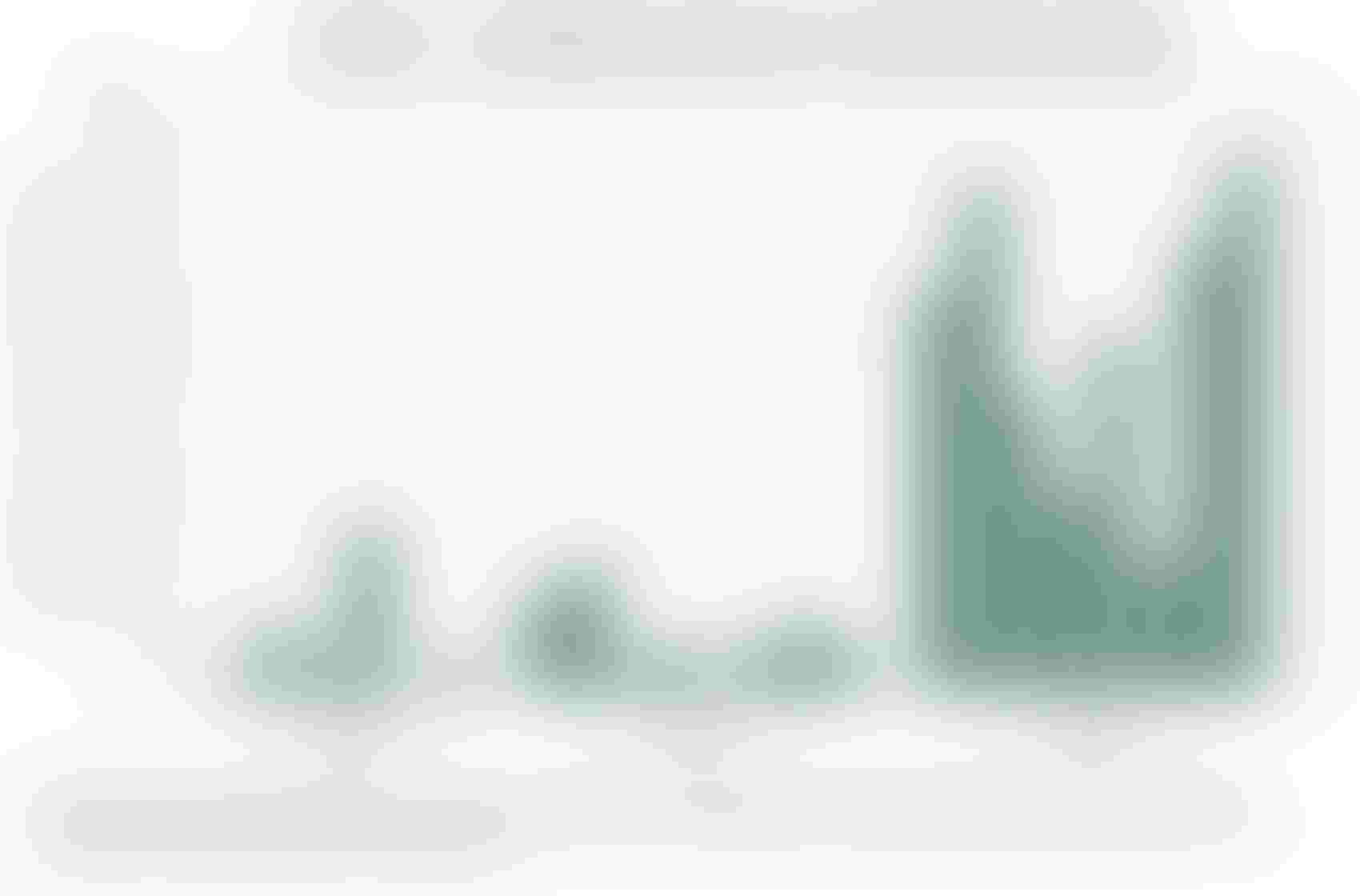 Photo submitted by Beck's Hybrids
This means that other breeding lines, such as Peking, are showing promise and higher yields. This past year, Beck's variety, BECK 3300E3brand, which is Peking, was the top-yielding variety in a Mid Group 3 trial. Additionally, BECK 2430E3brand, which is also Peking, finished fourth out of 17 in the early Group 2 trial. Many of the Peking varieties are finishing at, or close to, the top of Iowa State University trials.
Damage from SCN can be difficult to diagnose. Sometimes the damage can look like potassium deficiency or appear as drought stress. Sometimes it is just a stunted plant that may show no outward symptoms at all. Many times, we see Sudden Death Syndrome (SDS) and just blame it on that, even though there is a high degree of association between SDS and SCN. If your soybeans are not yielding as you think they should, then it would be wise to take a soil sample in the affected areas to see your SCN counts. Chances are, you may have an SCN problem.
We need to manage SCN populations as potential yield loss is expected to rise as more populations become resistant to PI 88788. Here are a few suggestions:
Take soil samples to determine your levels.

If you find your levels are moderate to high, rotation to non-host crops like corn is the simplest and cheapest method. This can reduce the population, but it won't eliminate it, as the cyst has been reported to survive for at least nine years without releasing eggs.

Seed treatments can help to reduce the impact of SCN. Beck's base seed treatment contains Nemasect®, a biological, which helps with SCN, and the upgraded ILEVO®+TWO.0® gives an additional mode of action for SCN.

Rotate away from PI 88788 and into another breeding line like Peking.

Control winter annual weeds that host SCN, like henbit, purple deadnettle, wild mustard, and common chickweed.

Cover crops, like daikon radish and annual ryegrass, may reduce SCN populations by producing nematicidal compounds or serving as a trap crop to stimulate the SCN eggs to hatch.
Don't let SCN become the number one yield-reducing pest in your fields. Take the steps necessary to keep the populations under control so you can continue to improve soybean yields on your farm.
Beck's - Farmers At Heart® - revolutionized the customer seed buying experience by remaining true to a foundation built on faith, family, and farming. Founded in 1937, Beck's appreciates the farmers who have helped them become the largest family-owned retail seed company and the third largest seed brand in the United States. The Beck family is now in its fifth generation of family members who work in the business to honor God and help farmers succeed. The Beck family and team of employees help farmers achieve success from generation to generation through authentic customer experiences, product diversity, seed quality, and performance. With a home office located in Atlanta, Ind., Beck's serves farmers throughout the Midwest and Mid-South. For more information about Beck's Superior Hybrids, Inc., visit www.beckshybrids.com.
Subscribe to receive top agriculture news
Be informed daily with these free e-newsletters
You May Also Like
---