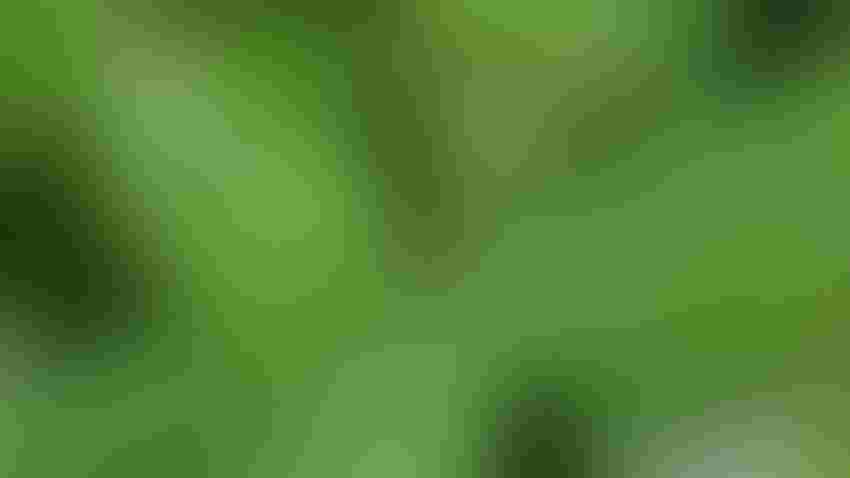 CONTROLLING PESTS: Adding insecticides with fungicides and keeping defoliation to lower-than-normal levels are considerations for those seeking higher soybean yields.
Tom J. Bechman
There are plenty of questions among those seeking higher soybean yields. Recently, three Pioneer agronomists held an hourlong, virtual panel discussion that prompted nearly 100 questions from growers online.
"We don't have all the answers, and we didn't have time to answer all questions online," says Matt Clover, who hosted the discussion. "We're learning and sharing what we learn, and we did our best to follow up and answer questions for growers."
Joining Clover, who is a Pioneer agronomy manager in Johnston, Iowa, was Matt Vandehaar, Pioneer field agronomist in central Iowa, and Kyle Holmberg, a Pioneer field agronomist serving growers across most of Kentucky and Tennessee.
Here are some questions answered during their discussion:
Will singulation of soybeans during planting ever be important to higher yields?
Vandehaar: I believe that in five to 10 years, it will become more important. Right now, there are still bigger-picture things to get right to push toward 100 bushels per acre, such as a mid-April planting date and correct soil fertility levels. In the meantime, equipment companies are working on singulating soybeans more effectively.
Holmberg: We already think of corn in terms of obtaining maximum yield per plant instead of thinking about just plants per acre. The more kernels each plant produces, the higher the per-acre yield. We will someday think of soybeans in terms of individual plants, and singulation will be very important.
Has anyone flagged soybeans as they emerge like some people flag corn emergence?
Vandehaar: Yes. It goes along with spacing plants evenly along the row, more like corn.
Can poultry litter and similar resources help boost yields?
Holmberg: Several growers in our area who have access to it at economical levels use it and harvest good yields. You still need to be aware of nutrient levels in the soil if you're applying litter and not commercial fertilizer.
Vandehaar: Some of the highest-yielding soybean operators in my geography have a litter or manure history on their farm. Certainly, organic matter buildup and the slow release of nutrients from manure sources have a big impact. You can't assume that the manure is supplying enough potash.
Should I apply nitrogen upfront at planting for soybeans if I'm going after high yields?
Holmberg: The problem with applying it at planting is that nitrogen-fixing bacteria may become lazy, and you may end up with fewer nodules on roots. We are finding some evidence that applying 100 pounds per acre of ammonium sulfate at R1 to R3 may provide extra nitrogen high-yield plants need around the R5 to R6 stage. That's when nitrogen-fixing bacteria shut down and more nitrogen is still needed to finish filling pods. It also provides sulfur.
Should I apply insecticide with fungicide for soybeans?
Holmberg: Applying a fungicide and adding an insecticide is pretty much standard practice in most of my area. The insecticide is a cheap insurance policy.
Vandehaar: I know we need to watch out for pest resistance, but nearly 100% of the time we are throwing in insecticide with fungicides. However, I still suggest scouting so you know what type of insects are present. It might affect which insecticide you choose.
Subscribe to receive top agriculture news
Be informed daily with these free e-newsletters
You May Also Like
---