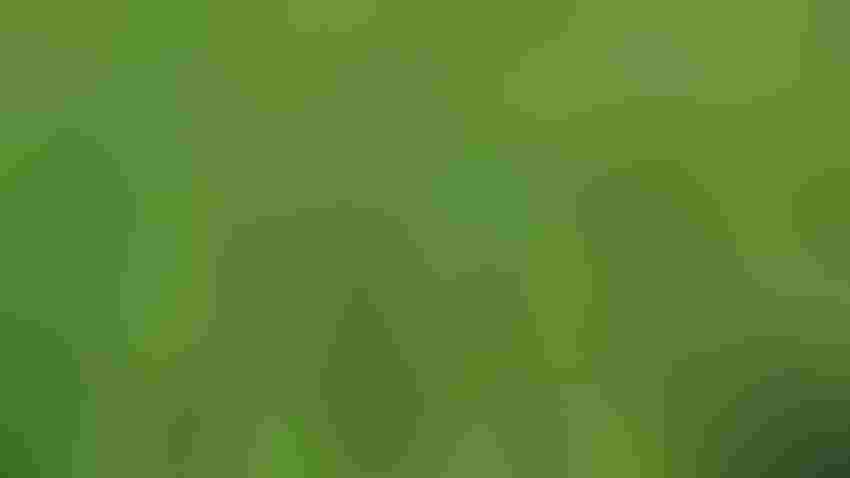 SCOUT AGAIN: If you're after 80 to 100 bushels of soybeans per acre, scouting and taking action when necessary is critical, agronomists say.
Tom J. Bechman
Do you approach the season differently if you're shooting for 80-, 90- or 100-bushel-per-acre soybeans? A panel of Pioneer agronomists believes the approach may be similar, but you must focus on details and concentrate on getting plants off to a fast start and avoiding stress as much as possible.
"There are many things about high-yield soybeans we don't have figured out," according to Matt Clover, agronomy manager for Pioneer, Johnston, Iowa. "We're learning more all the time, figuring out the pieces important for high yield and attempting to fit the puzzle together."
Clover moderated a discussion between two Pioneer field agronomists that focused on going after high yields. They were Matt Vandehaar, central Iowa, and Kyle Holmberg, Nashville, Tenn. Holmberg advises farmers in Kentucky and Tennessee.
"Planting date matters, especially if you're going after high yields," Holmberg said. "Our goal is to have as much of our crop as possible reach R1 to R3 reproductive stages by summer solstice, the longest day of the year."
In his region, that means planting varieties with maturity ratings of 3.9 to 4.7 beginning around April 15, if conditions are suitable. "Extended day length with maximum light drives yields," he said. "Soybeans reach reproductive stages when photosynthetic activity is higher. The goal is to reduce stress on plants as much as possible, increasing final pod count."
Across the Midwest, the highest yields in most seasons often trace back to soybeans planted in the last half of April.
"You have to manage residue and plant when conditions are suitable to obtain good stands as well," Holmberg added. "But if you can plant as early as feasible and still achieve good stands, there is a better chance of not wasting light and energy needed for top yields."
Here are more tips from the agronomists:
Seeding depth. Placing seed at a uniform depth is important, Vandehaar said. He typically likes to see soybean seed planted about 1 inch deep. Sometimes growers go to 1.5 inches successfully, and a few even plant at 2 inches, depending on conditions. Avoid planting shallow, leading to quick emergence, if you're planting early but still worried about potential frost risk.
Row width. A 15-inch row width remains popular in both the Midwest and South, the agronomists said.
"Soybeans in 15-inch rows canopy quicker than in 30-inch rows," Holmberg said. "We don't see many 7- to 8-inch rows in our area, except for double-crop soybeans."
Scouting. Integrated Pest Management and routine crop scouting are crucial if you're pushing the envelope toward higher yields, the agronomists agree.
"Typical recommendations are to spray for pests if you find 20% defoliation during critical reproductive stages," Vandehaar explained. "If you're shooting for super-high yields, we suggest backing that down to 10%. If you find 10% total leaf loss per plant, consider spraying for the pest. The more leaf area you lose, the lower the light interception rate. Plants need light and energy to pump out top yields."
Fungicides. Both agronomists agree that if you're after top yields, applying fungicide, often around the R3 stage, is important.
"Applying fungicide is standard procedure in the South on all beans," Holmberg said. "Some going after top yields choose a strobilurin single-action fungicide at V6, and then come back with a strobilurin-and-triazole combination around R3. You still need to scout to get timing and product choice right."
Subscribe to receive top agriculture news
Be informed daily with these free e-newsletters
You May Also Like
---