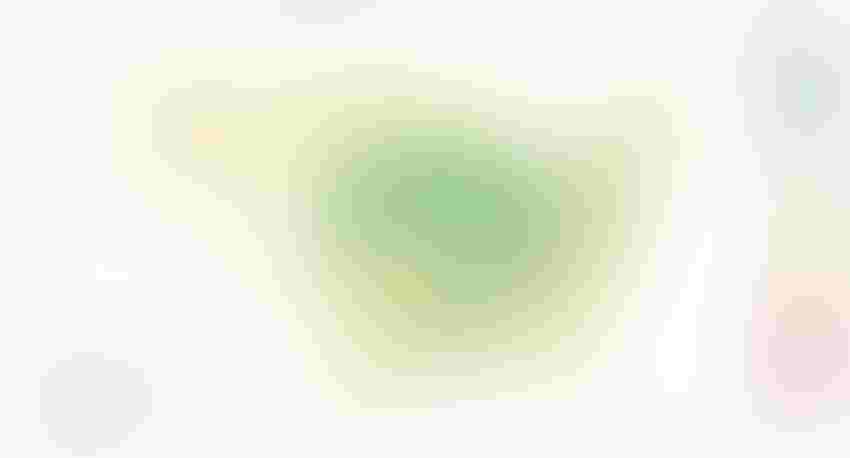 Many farmers have been busy trying to estimate what their soybean fields will yield this year. However, a new tech tool may aide in making the prediction, even down to the county level.
Now, there is a way to do that prior to harvest.
Descartes Labs released their first soybean yield prediction ever Sept. 8. The labs predict that the average soybeans will yield 47.9 bushels per acre with a 1.5 bushel variance either way..
The lab started releasing corn yield predictions in 2015. This week, Descartes Labs projected the average corn yield at 171.2 bushels per acre with a 2.0 variance each way.
Every week during the 2016 growing season, Descartes Labs releases its latest corn and now soybean yield forecast.  However, Descartes Labs goes one step further. The website or phone app can predict yields down to the state and even county level. The yields are updated every two days, thanks to the satellite imagery available.
Descartes Labs is a New Mexico based company that uses different data forms including satellite imagery and weather patterns to make predictions. The imagery can be examined every day which helps to ensure accuracy—as close as 1 percent.
Descartes Labs CEO Mark Johnson explained that as plants reflect light, the team of scientists, mathematicians and physicists use the imagery to make yield predictions for corn and soybeans as the crop grows.  The light reflections tells the team about plant physiology and how the rows are filling in fields.
Besides projecting a 47.9 bushel per acre yield, the data is also showing that 14 percent of the U.S. counties will have record soybean production and two thirds of the counties will be above the 11 year average.
Descartes Labs say they decided to form the company and develop a product for the agriculture industry in order to make sure farmers know how they are doing against other farms in the county as well as how a grain elevator can work to provide better pricing based on local production.
The models can also be used to help crop insurance companies to estimate their risk.
The future
Descartes Labs hopes their next project will be making projections for Argentina and Brazil using the same technology they are using to make U.S.A. predictions.
Descartes Labs predictions can be found online or look for the app in App Store or on Google Play.
Subscribe to receive top agriculture news
Be informed daily with these free e-newsletters
You May Also Like
---