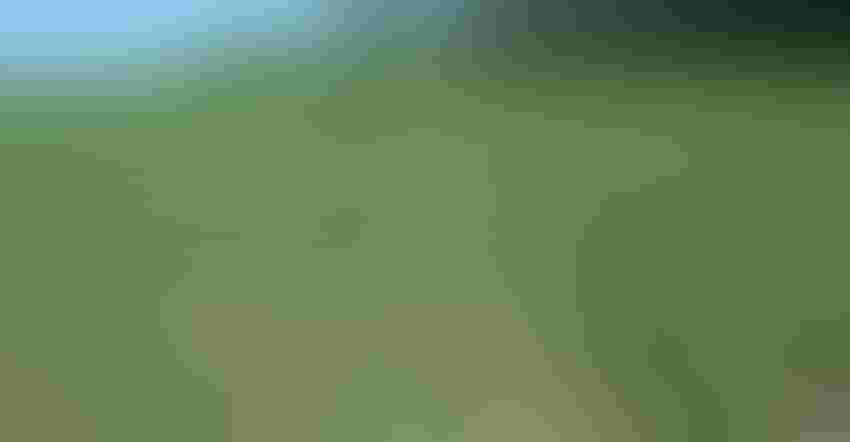 HOW MANY PLANTS DO YOU NEED? Could you still produce economic optimum yields with fewer plants than shown here in 15-inch rows? Beck's PFR results indicate yes.
Shaun Casteel tells every farmer he can that an easy way to trim input costs for soybeans is reducing seeding rates. He says some growers could cut 25,000 to 50,000 seeds per acre from rates without risking reducing yield.
Casteel is the Purdue University Extension soybean specialist. His recommendation is a final stand of 100,000 to 120,000 plants per acre, regardless of row width.
It's one thing for an unbiased university specialist to recommend lowering seeding rates. It's quite another for a seed company to suggest reducing rates. Yet Beck's representatives suggest you take a hard look at your soybean seeding rate, with an eye toward reducing it.
How low can seeding rates go? Beck's released Practical Farm Research results showing that the optimum economic seeding rate for soybeans in 15-inch rows is 100,000 seeds per acre. Those results are based on 10-year, multiple-location information. Ryan McAllister is Beck's director of PFR.
You read right: a seeding rate of 100,000 seeds per acre! The optimum rates in 15-inch rows in the PFR results stair-stepped down to 125,000; 150,000; 175,000 and 200,000 seeds per acre, respectively.
In 30-inch rows, the economic optimum rate was 125,000, with 100,000 and 150,000 seeding rates producing nearly equal results. The two highest rates didn't fare as well.
However, the same set of results showed that regardless of population, 15-inch rows outyielded 30-inch rows. The overall average advantage for 15-inch rows over 30-inch rows was more than $31 per acre.
"We're not recommending that you cut your seeding rate on your entire farm to 100,000 seeds per acre," says Daniel Bechman, a Beck's product specialist. "We're saying this ought to be a starting point for a conversation about reducing seeding rates."
(Daniel Bechman is the author's son.)
Subscribe to receive top agriculture news
Be informed daily with these free e-newsletters
You May Also Like
---