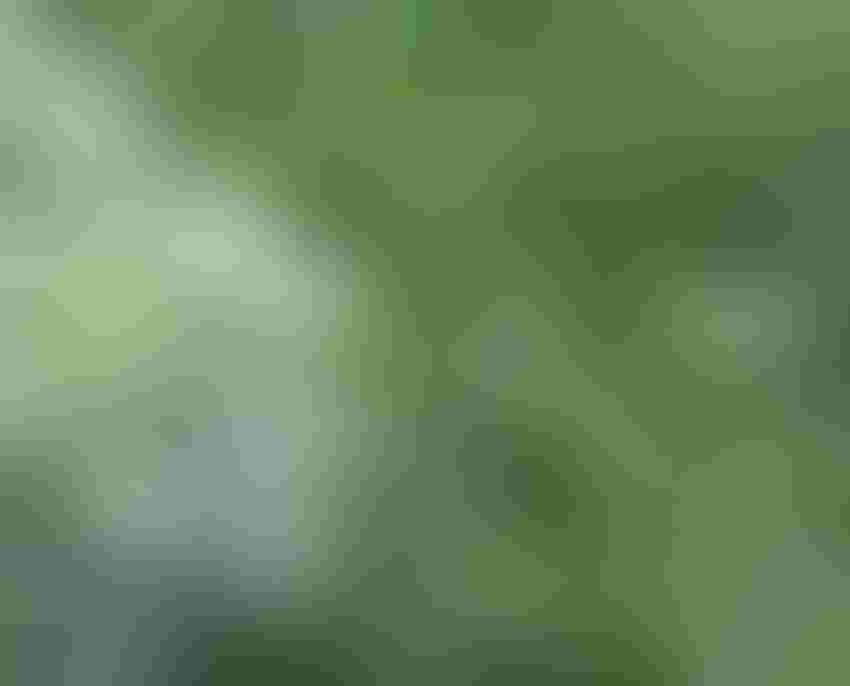 Having largely sidestepped the massive problems of herbicide-resistant pigweeds, Louisiana is largely an outlier in the Mid-South. That doesn't mean the state's growers aren't paying close attention to what's happening in neighboring states.
"Louisiana does have glyphosate-resistant Palmer amaranth and common waterhemp," says Daniel Stephenson, LSU AgCenter weed scientist. "However, it's not at near the density or the widespread geographic footprint of areas like there is in Arkansas, the Bootheel, northern Mississippi and Tennessee."
Most parishes where row crops are produced do have glyphosate-resistant Palmer amaranth or waterhemp, "but not severe infestations. However, northwest Louisiana has a significant infestation of resistant weeds that's steadily moving down the Red River. There are also pockets in northeast Louisiana with substantial amounts of Palmer amaranth."
One thing that has Stephenson excited for Louisiana growers "is they've really learned and paid attention to this problem and how to avoid it. They read the Delta Farm Press and those who travel to Arkansas and Mississippi see what pigweeds can do and come back and tell everyone else. That's led to a lot of growers to physically remove pigweed from the field. That's great.
"We've also always used multiple modes of action for weed control in the state. That wasn't started specifically for pigweed control or resistance management but because the weed spectrum in the state requires it. Louisiana farmers can have six different broadleaf and four different grass weeds in a single field and only one herbicide just won't suffice, so tank-mixing is a must.
"Our guys also rotate crops – corn to cotton/soybean to corn with grain sorghum worked in somewhere – so crop rotation leads to herbicide rotation, as well. There is also a lot of tillage in Louisiana.
"So, if you look at the strategies to manage herbicide resistance, Louisiana growers have already used them simply out of necessity."
More of a mix
With sugarcane, ratoon rice and crawfish, Louisiana has some things in the cropping mix those farther north in the Mid-South don't. How do those figure in for Louisiana growers?
"Sugarcane is grown from Alexandria in the central part of the state down to the Gulf coast," says Stephenson. "Rice is predominately produced in south Louisiana, but it is grown in north Louisiana also. They just don't have Palmer amaranth in great populations, although it's shown up in isolated fields."
Glyphosate-resistant Palmer amaranth can be currently found "in areas dominated by corn, cotton, soybean, not in sugarcane/rice areas – row-crop areas that are similar to Arkansas. I do not have sugarcane or rice responsibilities, but I know Merrill's nightshade is quite troublesome in sugarcane.
"For rice, a big problem is most 'weedy rice' which encompasses red rice, outcrosses, etc. For both issues, LSU AgCenter weed scientists are figuring out how to control them."
Xtend
What about Xtend crops in 2017?
"I don't know the exact acreage, but know a lot of growers who planted Xtend crops just to see how they'd do. They wanted to get a feel for how they'll do in our environments."
As far as dicamba, "there wasn't much sold. There were only three official complaints regarding drift incidents. Now, I've been told there was more drift but it was handled between growers."
This was a positive year for activating herbicides, says Stephenson. "Pre-emergence or early post-emergence residual herbicide applications oftentimes received rain very soon after application, which worked out perfectly.  Essentially, the residual herbicides worked just like planned in 2017.
"I've asked many growers why they didn't use dicamba this year. Their first response is: 'because the residuals worked.'
"If we'd been dry, would more dicamba have been used in our pigweed areas? Yes, quite possibly. However, we were very lucky this growing season to have the residuals work."
Research
What has Stephenson been studying?
"We're absolutely evaluating weed control programs in Xtend cotton and soybeans. We're also studying Enlist cotton. The Enlist soybeans haven't been approved by China yet so our research has been under a 'crop destruct' designation.
"But, yes, I'm working on this and so is Dr. Donnie Miller, who's based in the northeast part of the state. At this point, we do not have enough information to recommend the use of the (Xtend) technology."
Until the data is in hand, "we're staying neutral."
Stephenson sees "Xtend, LibertyLink, Enlist, the old technologies, as tools. If there's a problem, you need the right tool whether you're trying to take a bolt off a machine or kill a weed. It's our job to study that tool and find its strengths and weaknesses, share that information with the growers and they can decide if they will use the tool. We stand on data. If a tool doesn't work as advertised, then we'll call a spade a spade."
Subscribe to receive top agriculture news
Be informed daily with these free e-newsletters
You May Also Like
---