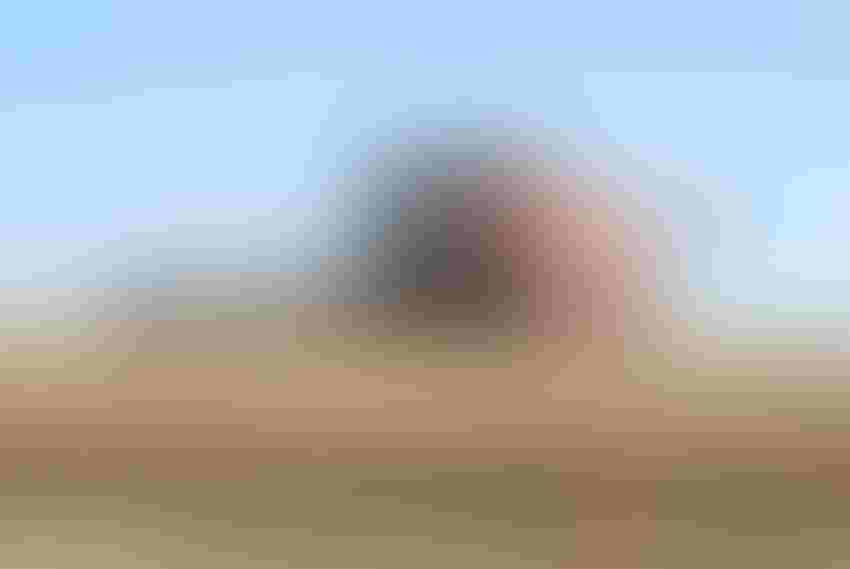 NEW VICE PRESIDENT: Iowa farmer John Heisdorffer is the newly elected vice president of the American Soybean Association. In line to become president in 2018, he says "It's humbling and overwhelming all at the same time, but mostly overwhelming. It's an honor when your peers place this kind of trust in you."
During the American Soybean Association's annual organizational meeting last week in St. Louis, John Heisdorffer who farms at Keota in southeast Iowa was elected vice president. In the ASA's structure, the vice president moves into the presidency the following year. Heisdorffer will serve as vice president in 2017 and president in 2018. Ron Moore, a farmer from Roseville, Ill., was elected president last week for 2017.
"The industry faces many challenges and many opportunities in the year to come, and I am excited to tackle all of them," Moore said. "As we work to advance farmer priorities on our most important issues like trade, biotechnology and others, I look forward to drawing on the multiple talents of our dedicated board of directors to continue our success for soybean farmers."
Making sure farmers have the policy and markets to succeed
Elected to fill the role of ASA vice president in 2017, Heisdorffer previously served as ASA secretary. "This is an organization that, as it approaches its 100th anniversary, only becomes more impactful and more important as a voice for farmers," Heisdorffer said. "We've come very far, but there is still so much work to do to make sure that all soybean farmers have the policy and regulation and market conditions in place to succeed. I am excited to work over the coming years to see that through."
Heisdorffer is a former Iowa Soybean Association (ISA) president (2008-09) and served on the ISA board of directors. He grows soybeans and corn and manages a feeder-to-finish pig operation.
"It's humbling and overwhelming all at the same time, but mostly overwhelming," says Heisdorffer, a five-year veteran of the ASA board. "It's always difficult to describe the feeling you have when your peers and fellow directors place that kind of trust in you."
Farming has always been in his blood; Heisdorffer will plant his 47th crop next spring.
His leadership on behalf of the soybean industry began with an invitation nearly 25 years ago. Heisdorffer was serving on the Farmers Co-op (Keota) board of directors when ISA came calling.
Serving on boards, farmers share ideas, learn from each other
"I thought that was quite a jump in leadership, to go from my local co-op board to a state commodity board, but was open to the challenge," he says. "Perhaps I agreed because I didn't think my odds were too great. But I was elected and serving the soybean industry has opened one door after another." It's also provided the opportunity to share ideas and learn from other farmers. "You have some of the best farmers and thinkers on these types of boards," he adds. "To have the chance to network with these people not only improves the industry but improves your own farming operation, too."
ASA, he says, is the champion of the soybean farmer in Washington D.C. "As individual farmers, we can't always be there to advocate on topics like the farm bill and the impact mergers and acquisitions may have on our operations. ASA can be that voice, have the conversations and make the impact that perhaps we can't do and may not have the time to do as  individuals." John and his wife Deanna are the parents of three grown children: Lisa, Jody and Chris. They also have seven grandchildren.
Two Iowans retire from ASA board, and two join as new board members
Richard Wilkins, who farms in Greenwood, Del., and served in 2016 as ASA's president, now moves to the role of chairman, and outgoing Chairman Wade Cowan of Brownfield, Texas, rotates off the Governing Committee. Davie Stephens, of Wingo, Ky., will serve a third consecutive term as ASA's secretary, and Bill Gordon, of Worthington, Minn., was elected to the position of ASA treasurer. Bret Davis, of Delaware, Ohio; Kevin Scott, of Valley Springs, S.D.; Sam Butler, of New Hope, Ala.; and Eric Maupin, of Dyersburg, Tenn., were elected as at-large members of ASA's Governing Committee.
Also at the meeting, the ASA board celebrated retiring directors Mike Cunningham, of Illinois, Ray Gaesser and Mark Jackson, of Iowa, Kevin Hoyer and Dan Roe, of Wisconsin, Ted Glaub, of Arkansas, Lance Peterson, of Minnesota and Wyatt Whitford, of North Carolina. ASA welcomed new directors Stan Born, of Dunlap, Ill.; Brad Doyle, of Weiner, Ark.; Morey Hill, of Madrid, Iowa; Brian Kemp, of Sibley, Iowa; Brad Kremer, of Pittsville, Wis.; Kurt Krueger, of Rothsay, Minn.; Don Lutz, of Scandinavia, Wis.; Brian Ogletree, of Milner, Ga.; Bill Raben, of Ridgeway, Ill.; Rob Shaffer, of El Paso, Ill. and Jimmy Thomas, of Timberlake, N.C.
Subscribe to receive top agriculture news
Be informed daily with these free e-newsletters
You May Also Like
---