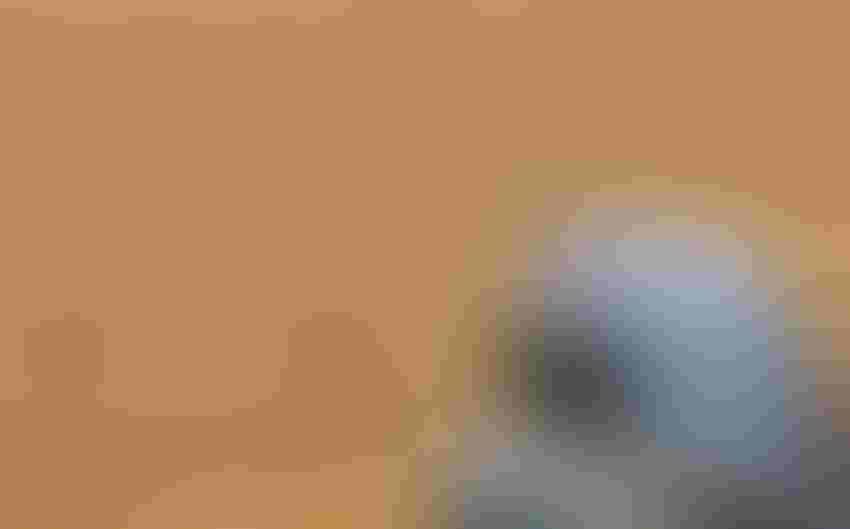 The planning period for producers is over and it is now time to put the plans in place. There may be a few acres undecided on which crop to plant but at this point those acres will be more determined by planting conditions and weather than by other factors.
Overall, we are seeing a little more optimism this year compared to a year ago. Some of that optimism has been tempered lately by the March 31 Prospective Plantings report and by weakness in the grain and cotton markets. With large supplies and more than adequate acres of planting intentions, the realization that prices are going to have a hard time rallying up from current levels is starting to sink in. Soybeans at $10.20 a bushels makes a lot better cash flow than $9.25 a bushel.
Will prices rally back to higher levels? It is always possible as planting delays may occur or too wet or too dry weather after planting. If growing conditions do become favorable, with more than adequate supplies, prices most likely will be lower at harvest or at best be in the current range. So, if there is not much priced, take advantage of any rallies to lock in forward prices or take downside protection in the way of purchasing put options.
There are many pricing strategies available but I encourage producers to have an understanding of any strategies that they put in place. Also, if crop insurance is in place, use it as a production backstop in forward pricing. By that, I mean be willing to forward price up to the level of crop insurance. If there is a shortfall in production, crop insurance should help make up the shortfall.
Several conversations with producers this winter as well as assisting producers in farm financial planning and budgeting have led to this question: When should I consider quitting or retiring from farming? Most producers asking this question have experienced financial shortfalls in their farm operation and have not been able to meet all their debt obligations. Usually it is the operating loan or debt to agricultural suppliers that comes up short. When it happens one time, it may be an aberration. When it happens two or three years in a row it is starting to become the trend. That is when it is a time of concern. In plans and budgets this year, production cost appear to be lower, but that will depend on the individual's situation. If possible, source inputs from more than one supplier with the goal to lower input costs.
After two years of a shortfall, it is time to make a change in the operation. In some cases, that may include a liquidation of assets to clear up some of the debt. This could include machinery but in most cases it is probably selling farm land. That is always a difficult decision to make but one that could put the operation on firmer ground. Other changes that may be considered, change in equipment which may necessitate selling some equipment and sharing or swapping of equipment uses with other producers. That can take some planning to work but can be successful. Occasionally, a change in enterprises may increase profitability, but in many cases there is not a substantial profitability difference in the crops that a producer is set up to grow.
In Tennessee, on the average we have had above average crop yields the last few years. So it would be difficult to say we can produce our way out of a tight financial situation. Granted, above average yields coupled with lower variable cost and lower machinery and fixed cost can go a long way to turning an operation's financial situation around. It is not something that a producer can count on.
One cost that can have a huge impact on the operation that does not get discussed much is family living cost or owner's withdrawals from the operation. This cost is one that many producers do not have a handle on and is one that can impact the cash flow negatively if not controlled. In many cases this cost is unknown, and without knowing it is impossible to say whether that cost is more or less than what the operation will support. Producer need to get a good handle of this cost to know where the operation is going in the future. It may not be an issue, but it does need to be known.
Lastly, if after the 2017 production year a producer comes up short in their cash flow for the third year in a row, it is time to look at getting out. A producer would have burned through any reserves and is probably burning through equity in the operation. This is a pivotal year for many operation in this regard. If that is the case, producers should also look at the tax consequences of getting out of farming and review that with their CPA or tax professional. This would also apply to any producers who think they may retire or transition out in the next few years.
As we start a new growing season, there is always optimism as the seed goes in the ground. That is the nature of the farmer. Luck has been defined as where preparation meets opportunity. Producers who have planned out the 2017 crop year should be in a better position to take advantage of any opportunities that may arise. Best wishes for a safe and profitable year.
Subscribe to receive top agriculture news
Be informed daily with these free e-newsletters
You May Also Like
---