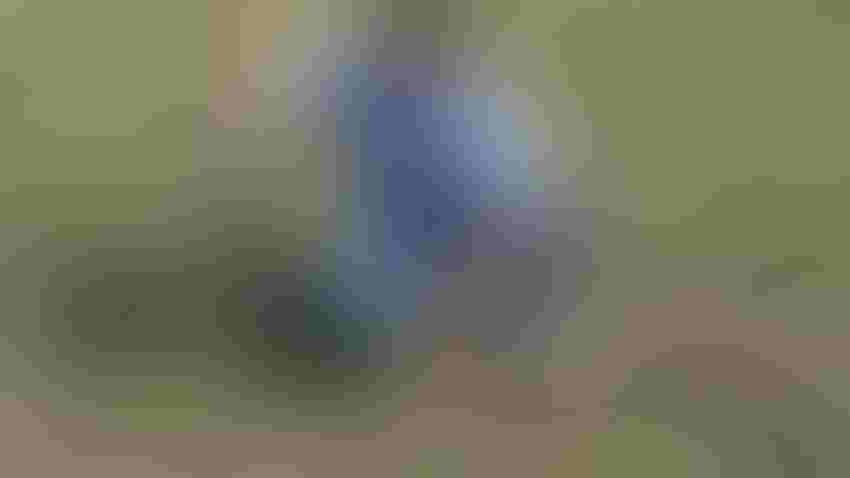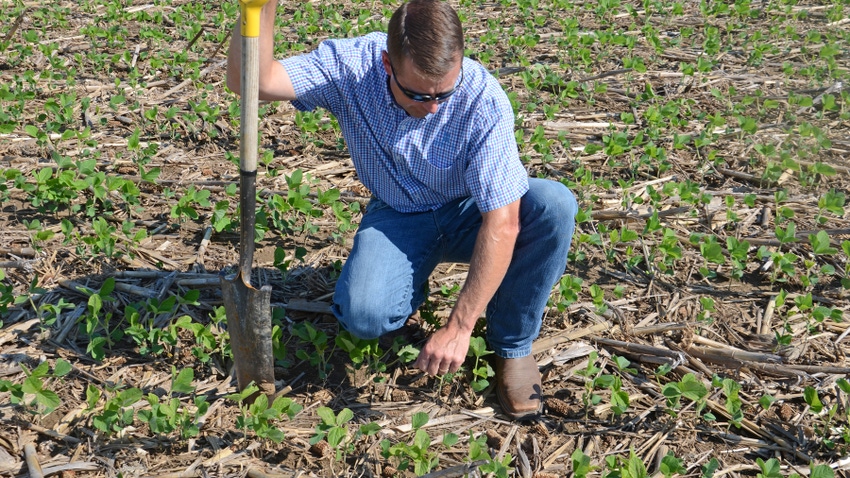 GO PREPARED: Agronomist Steve Gauck heads to the soybean field with a shovel, trowel and his Purdue Corn & Soybean Field Guide.
Photos by Tom J. Bechman
Soybeans are up and you've decided the stand is adequate. Based on hula hoop rolls in several locations, you have about 110,000 plants per acre. Have you learned all you can from an early-season trip to the soybean field?
"There are many more things you can learn that may help you make management changes and produce higher yields in the future," says Steve Gauck, a regional agronomy manager for Beck's, based near Greensburg, Ind. Beck's sponsors Soybean Watch '23.
"I like to see how well a job the planter did at this stage, and then dig up some plants and get a handle on how well roots are forming," he says. "That can tell you a lot about seed-to-soil contact at planting, planting depth and more. Depending on stage of growth, you may also get to see how many nodules are forming early in the season. Having plenty of nodules a couple inches deep and deeper on roots is important for top yields."
Surprises in the field
Some surprises are good, but not if it's compacted soil in the soybean field, Gauck says. That's why he carries a shovel and trowel — not only to dig plants, but also to check for soil compaction.
"If the soil comes out in a chunk like the chunk three plants were growing in here [see photo below], it's a sign the soil was likely too moist at planting," he says. "The chunk represents soil compaction. Once you find it, determine if it is just in that part of the field, or everywhere."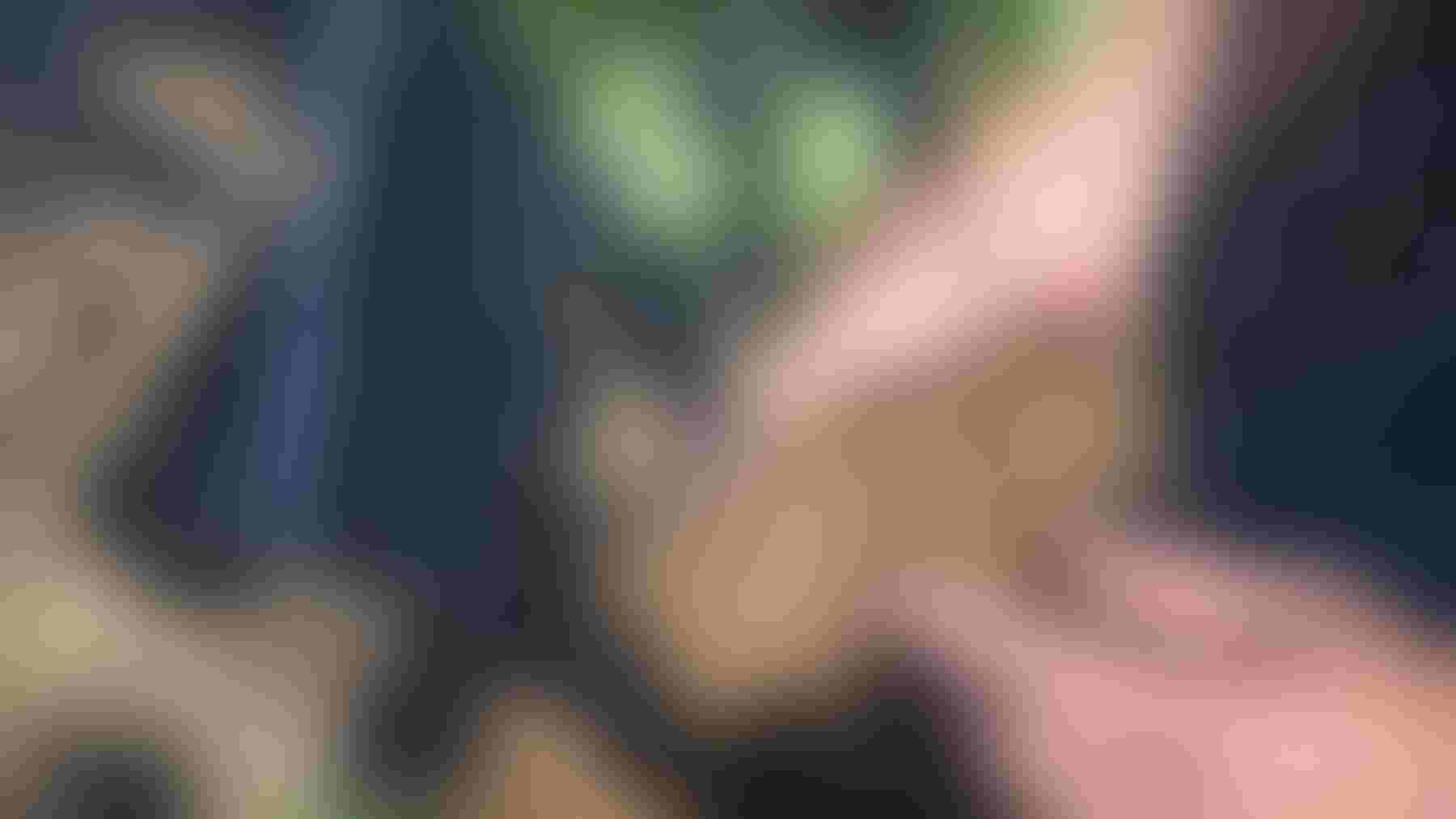 SOIL OR BRICK? This slice of compacted soil supporting three seedlings looks like it could be a brick early in the baking process. One soil type in this field was heavy at planting.
In the case where Gauck found three plants in a bricklike chunk, it was a heavier, eroded soil. In other parts of the field, soil compaction was less obvious. He notes, however, that he sometimes finds that the top few inches may be hard to penetrate in no-till fields. Often, this relates back to how the field was handled over time, Gauck says.
Soil compaction isn't always detected as a chunk breaking out when he digs up the soil, Gauck adds. He also looks for signs of sidewall compaction in the seeding trench. That can negatively affect root growth. While sidewall compaction also ties back to heavy soil during planting, it may vary depending upon the planter attachments and settings. It's worth noting, he says.
Gauck isn't just looking for soil compaction when he digs out a slice of soil or a seedling, roots and all. "We want to see what the root structure is like," he says. "Is it developing normally? Are there any signs of seedling diseases that may have invaded earlier?"
Some seedling diseases discolor stems, and some produce swelling along the stem near the soil surface. Seedlings may survive, but still show signs of an earlier infection.
Subscribe to receive top agriculture news
Be informed daily with these free e-newsletters
You May Also Like
---