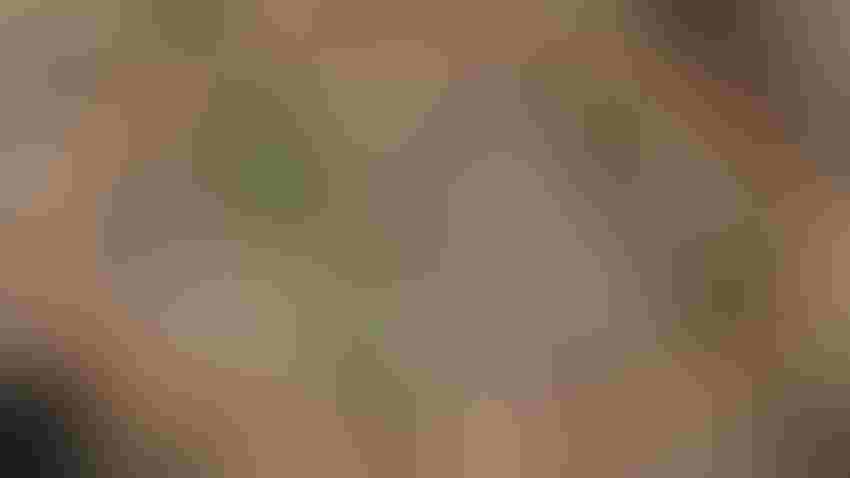 NO REPLANT HERE: If you were a baseball umpire, you would want calls this easy to make. There are at least 16 soybean plants emerged within the 30-inch hula hoop in this field. No replant is needed.
Photos by Tom J. Bechman
Not every soybean field planted this year will produce a perfect stand. That much was a given even before Mother Nature delivered a topsy-turvey spring, with big variations in temperature, rainfall amounts and timing. Many people likely will be making replant decisions.
"The first step is to estimate remaining stand and see what the population should be," says Steve Gauck, a regional agronomy manager for Beck's, based near Greensburg, Ind. "Then take into account things like how big gaps are, if weeds are controlled and likely replanting date."
Beck's sponsors Soybean Watch '23. Here are three stands from previous Soybean Watch fields that Gauck evaluated. Check out each one and consider the need to replant. Would you have made the same call?
Field 1. Plenty of plants. There were at least 16 productive plants inside the 30-inch hula hoop after Gauck rolled it in this location (pictured above). If he rolled it at least four more times and came up with 16 as an average, what is the population?
"There is a handy table in the Purdue Corn & Soybean Field Guide to convert plants inside a hoop of known diameter to plants per acre," Gauck explains. With 16 plants in a 30-inch hoop, the estimation is 142,000 plants per acre.
"That's an easy call — leave it," Gauck says. "That is way more plants than we need in most situations."
Shaun Casteel, Purdue Extension soybean specialist, recently determined that actual harvest count may be 10% to 12% less than plants counted early. "It won't matter here. There are still plenty," Gauck says.
Field 2. Enough plants? In the field below, the average per roll was 10 plants, for 89,000 plants per acre. Taking off Casteel's 10% knocks population down to about 80,000 plants per acre.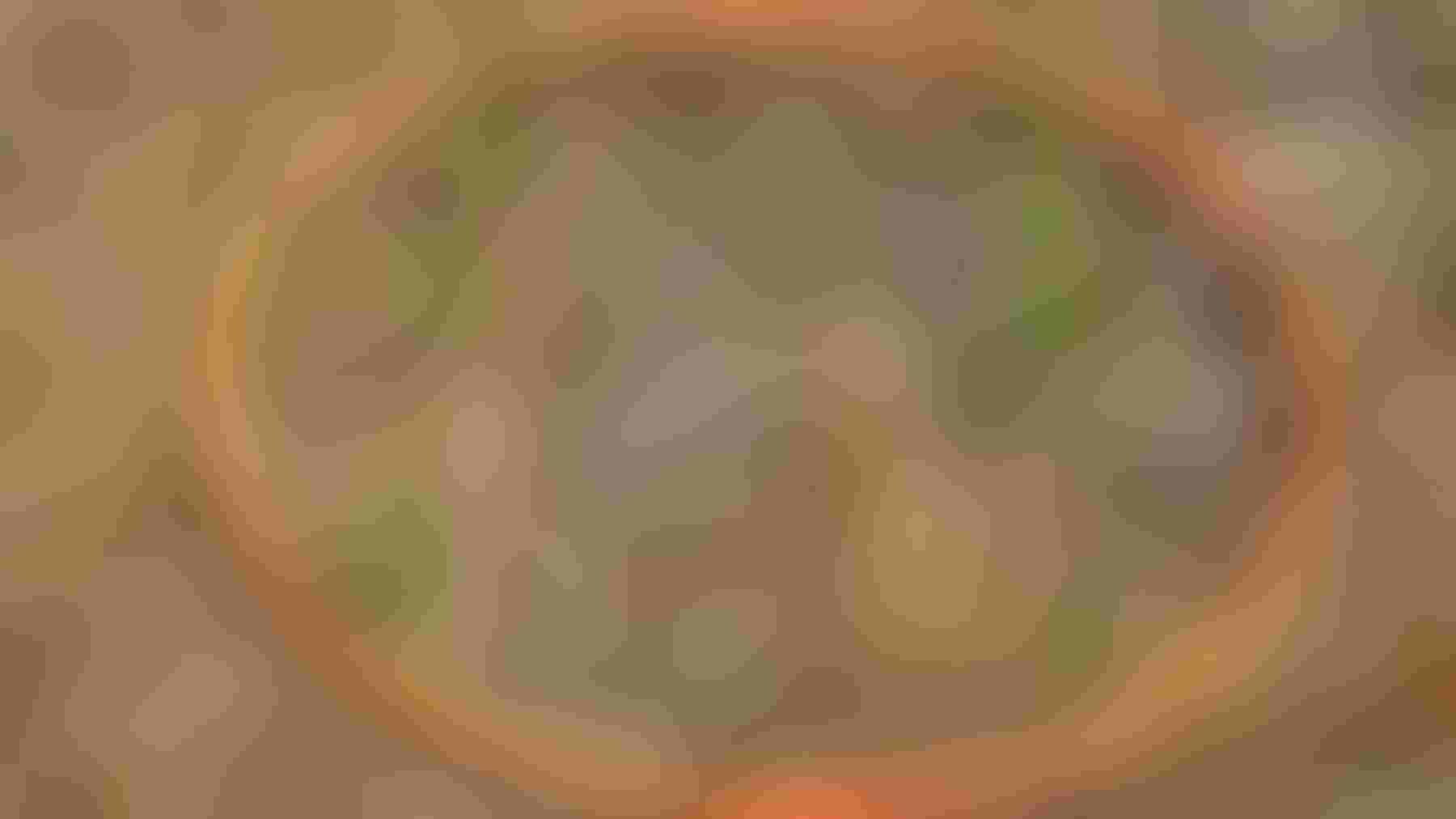 TOSS UP: Earn your money on this call. With 10 plants inside the 30-inch hoop, should you leave this field or tear it up and replant?
"I would still leave it and not replant," Gauck says. "We have found in Beck's Practical Farm Research studies that we can go down to at least 80,000, and sometimes 70,000, and still reach nearly full yield potential. That assumes there aren't huge gaps and that you can control weeds. You still have enough plants."
Field 3: Replant … are you sure? The lone plant in the picture below indicates fewer than 10,000 plants per acre. Surely anyone would replant this field, right?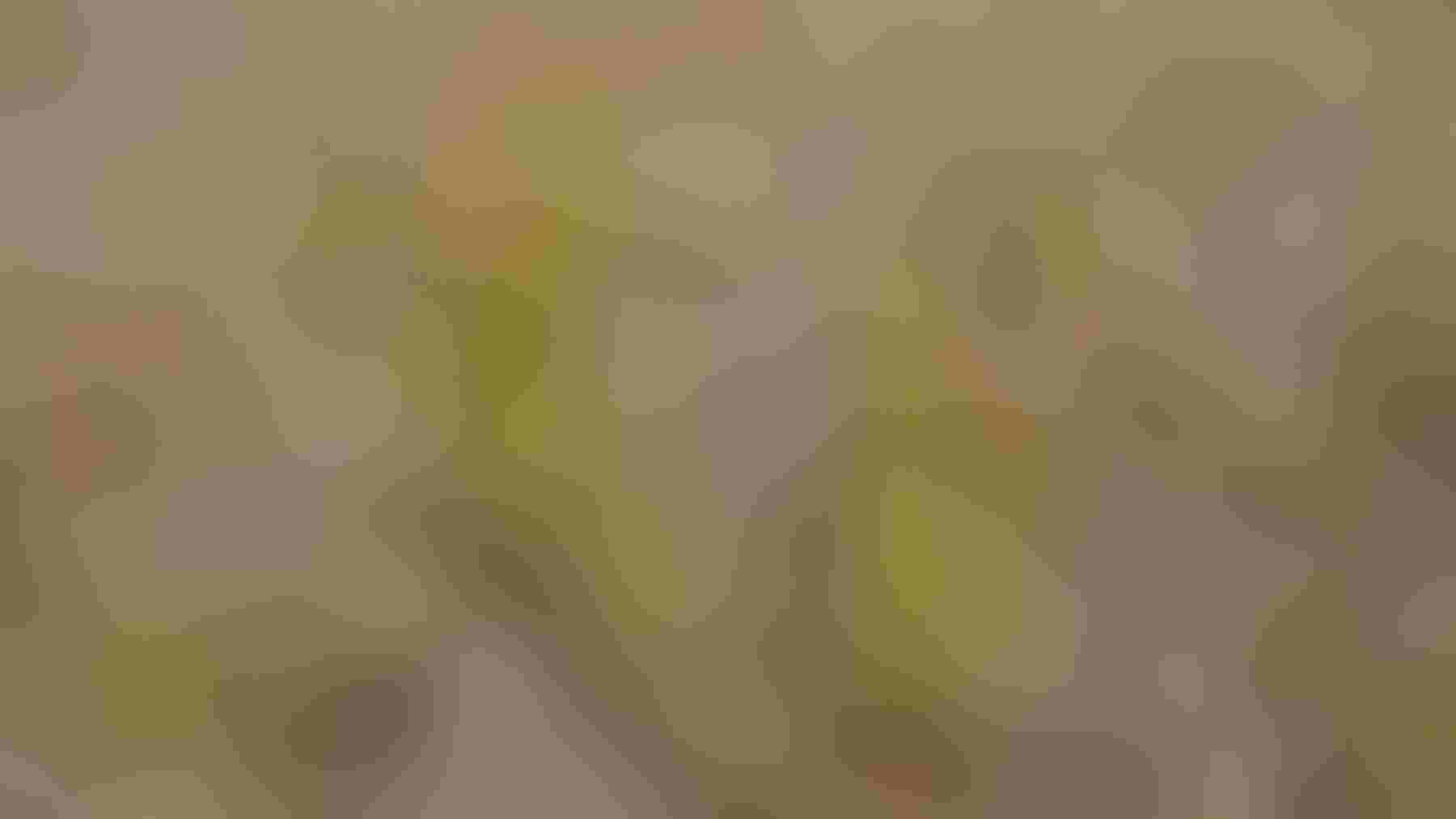 EASY CALL? You don't need a hoop for this field. There is one soybean seedling emerged in the middle of the photo. But is this replant decision as easy as it looks?
"Here's where the other factors come in," Gauck notes. "What would be the replant date? Where is the field geographically? Are other areas in the field better? Maybe it's too late to risk replant, so you live with it."
As it turns out, replant date would have been June 30 in a geography in line with Decatur, Ill. The rest of the field had better stands. The operator left it, and the field made over 40 bushels per acre — enough that no insurance was collected.
Subscribe to receive top agriculture news
Be informed daily with these free e-newsletters
You May Also Like
---