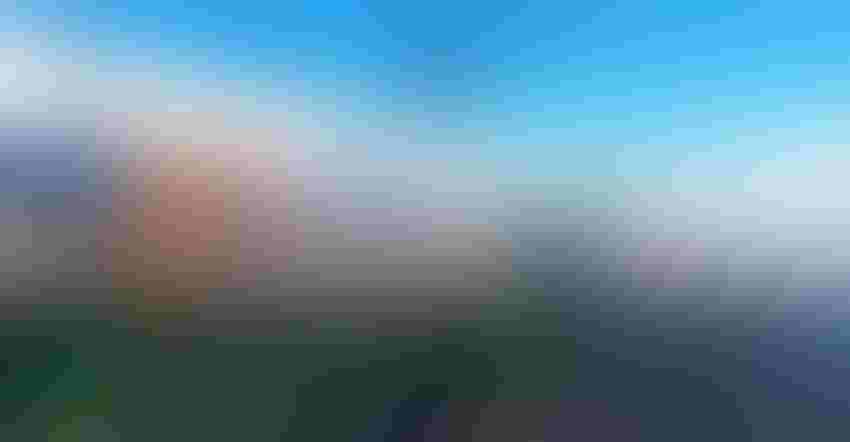 scanrail/ThinkstockPhotos
Acknowledging 2019 as the 50th anniversary of Apollo 11's moon landing, Donnell Rehagen, CEO of the National Biodiesel Board, applauded the remarkable resolve of NASA scientists who were on a mission to ensure America reached the surface first.
Rehagen drew comparisons between the tenacity of the space program and U.S. biodiesel producers' own efforts to get the first commercially available advanced biofuel industry off the ground. He pointed to Coachella-based Imperial Western Products and manager Curtis Wright as one of the many pioneers of the industry, explaining they had to overcome many obstacles in launching their new biodiesel product line at the turn of the century.
"There were times they wanted to give up," Rehagen said. "There were days when it seemed like nothing at the plant worked correctly." Today, the plant produces 10.5 million gallons of biodiesel annually and provides a significant amount of the diversified company's profits, he said.
Related: Will Trump appease U.S. biodiesel producers or his Argentine buddy?
Early biodiesel explorers faced their own challenges in creating an entirely new fuel, from sustainable resources, to power heavy-duty vehicles, cars, boats and heat American homes, he said.
"Just like with the race to the moon, I am sure there were times throughout the research and development phase, where it would have been perfectly understandable for the leaders to say, 'this can't be done,' 'this is not happening as fast as we want,' 'this is costing us too much,'" Rehagen said.  "The patience our founders demonstrated in sticking to the mission is what I am grateful for every day."
The biodiesel industry, like the explorers of America's space program, benefited from clear direction from our political leaders that is necessary in fostering new endeavors, he said, speaking at this year's National Biodiesel Conference and Expo in San Diego.
Federal policies such as the Renewable Fuel Standard, which requires minimum volumes of biodiesel and other renewable fuels be blended into the national fuel supply, and California's own Low Carbon Fuel Standard have proven to be effective stimulators of U.S. markets. Today, the industry produces nearly three billion gallons annually and supports more than 60,000 jobs across the country. The LCFS is expected to make California alone a billion-gallon market for biodiesel in the coming years.
However, Rehagen said that there is more Congress and the White House can do to encourage investment and growth in the still young biodiesel industry. Adding to years of an on-again-off-again federal biodiesel tax incentive, in 2018 Congress retroactively extended the tax incentive only for 2017, yet let it expire for 2018 and beyond.
Related: Takeaways from national biodiesel conference
Rehagen said by engaging in serious dialogue with organizations like the National Renderers Association, National Association of Truck Stop Operators, Society of Independent Gasoline Marketers of America, American Soybean Association and Petroleum Marketers of America, the biodiesel industry forged a powerful advocacy network that has been instrumental in increasing support on Capitol Hill for the biodiesel tax incentive.
"Just like NASA had to partner with the private sector in their research, development and testing," Rehagen said, the biodiesel industry "has increased its intelligence and reach by increasing regular dialogue with our industry partners. Although we may not agree on 100% of everything, we know we are stronger together and can accomplish more by cooperating and listening to other ideas."
Source: National Biodiesel Conference, which is solely responsible for the information provided and is wholly owned by the source. Informa Business Media and all its subsidiaries are not responsible for any of the content contained in this information asset.
Subscribe to receive top agriculture news
Be informed daily with these free e-newsletters
You May Also Like
---