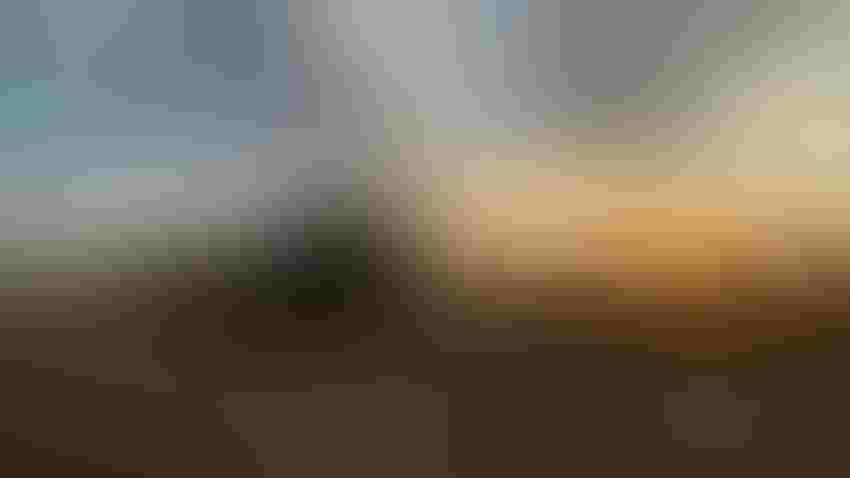 SOYBEAN HARVEST COMING SOON: The fall soybean harvest is around the corner. Know what could affect your crop and prevent harvest losses.
Clarabell Probasco
by Clarabell Probasco
Although it feels like a stretch to think about, harvest is just around the corner — and within the blink of an eye, it will be time for combines to start rolling through fields. This point in the growing season is an opportune time to reflect on the current crops, their conditions, and what could lie ahead for harvesttime.
Drier conditions through the growing season could mean readily dry conditions going into this fall's harvest. As the soybean plants begin to dry down during the end of the season, pay close attention to all the fields you will be harvesting, and work to prioritize them with consideration to the crop standability and moisture content. The optimum level of moisture for harvesting soybeans is from 13% to 15%. This moisture window presents the opportunity for a producer to capture the maximum weight of the crop and have the least amount of field losses, simultaneously. Moisture levels higher than 15% can lead to crushing and bruising of the harvested soybeans.
Fields harvested with moisture levels that fall below the 13% threshold can present multiple challenges that all increase yield loss. One potential threat being that if a field has weakened or lodged stems, harvest losses may increase with lower moisture levels during harvest, due to the enhanced fragility of the plant. Another large consideration is the potential for the harvested soybeans to shatter. At the end of the day, these shatter losses created by harvesting at a low moisture level can contribute to over 10% of a field's yield losses.
Watch moisture
Paying close attention to field moisture levels during harvest can go a long way. Double-checking combine settings and adapting them as harvest continues can arguably play just as important of a role in combating against unnecessary soybean harvest losses. When proper combine settings are used, the per-acre harvest loss rate on a well standing soybean field is kept to 1 bushel (4 soybeans per square foot).
Approximately 90% of soybean harvest losses occur at the gathering head. The combine head should be kept low to the ground to avoid uncut stubble losses. A flexible cutterbar with header height control helps to avoid these losses. Leaving behind 1 inch of extra plant height containing pods equals a loss of nearly 1 bushel per acre. Before starting, double-check that all knife sections are sharp, held close to guard shearing surfaces, and that the cutterbar is in good register with guard positions. In order to access losses at the gathering head, run the combine for 20 to 30 feet, and stop before the residue spreads over the harvested rows. Back up the combine to expose the harvested area and look for loose soybeans or beans in pods on the ground.
Combine maintenance
As we get closer to the start of harvest season, take the time to double-check your combine and know that it has had proper maintenance and is ready to roll when the first field is ready to cut. On top of that, make sure to keep just as close of an eye on your fields as we finish out the growing season. Have a running list of which ones may need to see the combine first, or which ones may have challenging harvest situations due to circumstances seen during the growing season.
Look into the additional resource listed below to help better prepare yourself and the combine for the upcoming harvest season. Be sure to reach out to your local Iowa State University Extension and Outreach Agronomist or county Extension office if you have further questions.
For more information visit the Digital Ag group webpage, extension.iastate.edu/digitalag/harvest.
Probasco is an Extension field agronomist for Iowa State University.
Subscribe to receive top agriculture news
Be informed daily with these free e-newsletters
You May Also Like
---