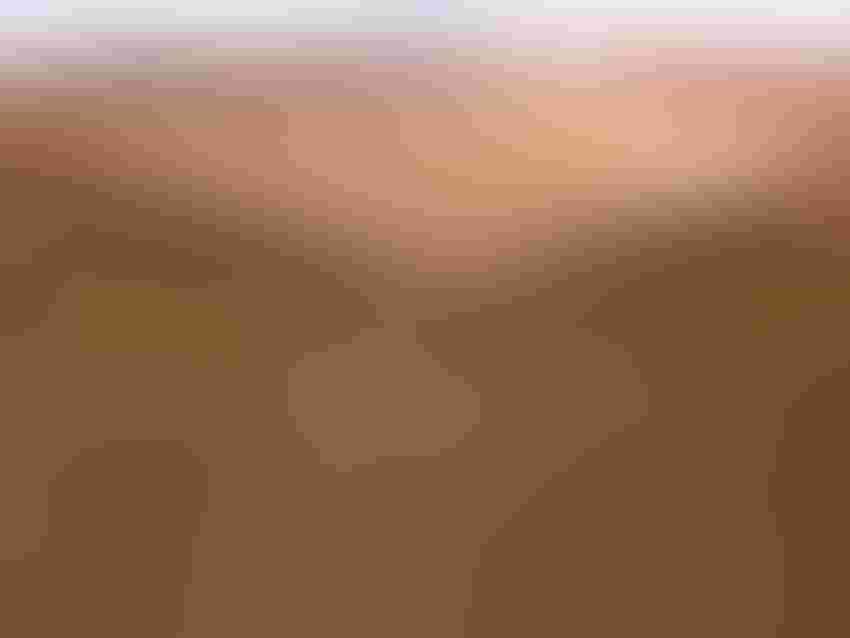 As Brazilian soybean planting progress numbers tick upward, South American farmers are strapping on their seatbelts for what promises to be a wild ride in 2018-19. Here's why:
Brazil's currency has never been lower against the dollar;

There will be a new president elected in October;

Argentina's short 2017-18 crop combined with the Sino-U.S. trade war means that 85% of all Brazilian beans exported in August went to China.
Oh yeah, and the coming weather is always a guess.
Those few Brazilians with any 2017-18 beans left on hand are cashing in on an unbelievable $2 per bushel premium for spot sales. Guys like Laercio Pilau, down in the southernmost Brazilian state of Rio Grande do Sul, for example, just unloaded some.
"The premium," he told me, "is for real. And there is still some soy around."
A new world
As if that weren't enough, Argentine and Brazilian market watchers are looking for another first: The world's largest soy exporter is likely to actually import your beans soon. Sure, there are always small loads of Brazilian beans offloaded in the U.S. just to keep the crushers running, or U.S. beans sent to Brazil to fill in a temporary shortfall and ensure the broilers are fed on time. But market observers aren't talking about just a couple of shiploads.
"It's a new world," one Argentine analyst said, according to DBOBrasil, an ag publication. "It's crazy to think that Brazil, a big producer, will import soybeans, but sales… to China are quite attractive."
And while Brazilian ports aren't used to unloading beans—as opposed to loading ships and sending them out—the head of Brazil's grain exporters' association has gone so far as to predict his country will buy from 500,000 to a million tonnes of your beans this season.
And Brazil needs soybeans for its huge domestic poultry and pork industries. But why not sell all you can at a premium and just import cheaper U.S. beans to fill in the void?
It's true some Brazilians point out that an already rickety Brazilian port infrastructure has never before brought in serious quantities of soy from overseas, and that there could be stress and mistakes. But it's likely that, at the least, pork and poultry producers in Parana state—with a good port and production facilities not too far from the ocean—will be looking to source beans from somewhere. Paraguay may have a few beans, but the U.S. is likely to benefit.
Heaven—at least until inputs are ordered
As if the hefty premium weren't enough, the Brazilian currency has never been weaker against the U.S. dollar. That means any farmers cleaning out the last of their 2017-18 beans at this point are bringing home money in shopping carts. Sure, it just means inputs for second-crop corn in January and likely for any main crop planted hereafter will cost all the more in local currency terms. But it sure feels good to see all those zeroes on your balance sheet now.
Yes, it's a brave new world for Brazilian bean producers. For now, at least, that new world is looking pretty attractive.
The opinions of the author are not necessarily those of Farm Futures or Farm Progress.
Subscribe to receive top agriculture news
Be informed daily with these free e-newsletters
You May Also Like
---