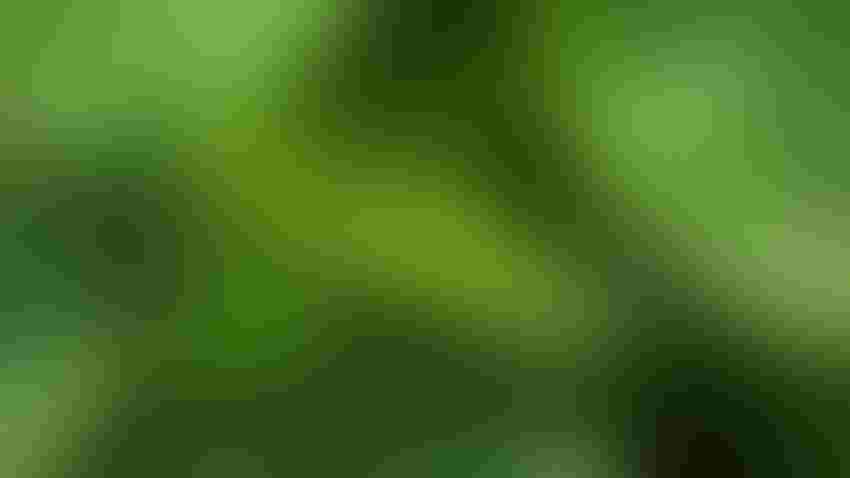 TWO-TONE PLANTS: Soybean leaves that emerge later stay lighter green for a while, compared to mature leaves. Agronomist Steve Gauck says that's because younger leaves are still growing, using photosynthesis in a different way.
Photos by Tom J. Bechman
If you spend even 15 minutes scouting your soybeans and can't come up with a couple of questions based on what you see, maybe you're already a soybean wizard. Most people would have several questions for an agronomist like Steve Gauck, especially this year.
Gauck is a regional agronomy manager for Beck's, based near Greensburg, Ind. Beck's sponsors Soybean Watch '23. Recently, he visited the Soybean Watch '23 field in central Indiana. He determined that the crop was full-blown in the R3 reproductive stage.
Walk and talk
Here are questions that arose during the scouting session, followed by Gauck's answers:
Why do some soybeans seem to be shorter this year? I am getting that question a lot from growers. I have a theory, but no proof. We had several days in June that were hazy due to smoke from Canadian wildfires. Sunshine quality on most of those days was very poor. It is possible plants were getting enough energy to keep them going, but not enough to produce lots of sugars and grow quickly. So, they focused on reproductive functions rather than making large plants.
Plants are going to try to reproduce, no matter what. If you look, many plants have nodes that are close tougher, and they're setting lots of pods. Yield potential may still be there, even if some fields aren't as tall as in some other years.
Why are leaves that come out near the top of the plant lighter green? It has to do with photosynthesis and what the plant is trying to do. When those leaves first come out, the plant wants them to grow. The products of photosynthesis go toward providing energy to grow bigger leaves. Once they reach the bigger size, the energy is devoted to other uses, like filling pods. The light green leaves are not because something is wrong. It's just natural. Mature leaves that are no longer trying to grow are darker green in color.
You're not finding much disease in these beans. Would you still spray fungicide? You are right. These soybeans are very clean. I didn't find lesions or symptoms of any diseases that will cause economic loss. That said, yes, I would still apply fungicide. Based on various results from trials over the past few years, plant health effects achieved by applying fungicides appear to be real. The longer you keep plants healthy toward the end of the season, the more pod fill that should occur.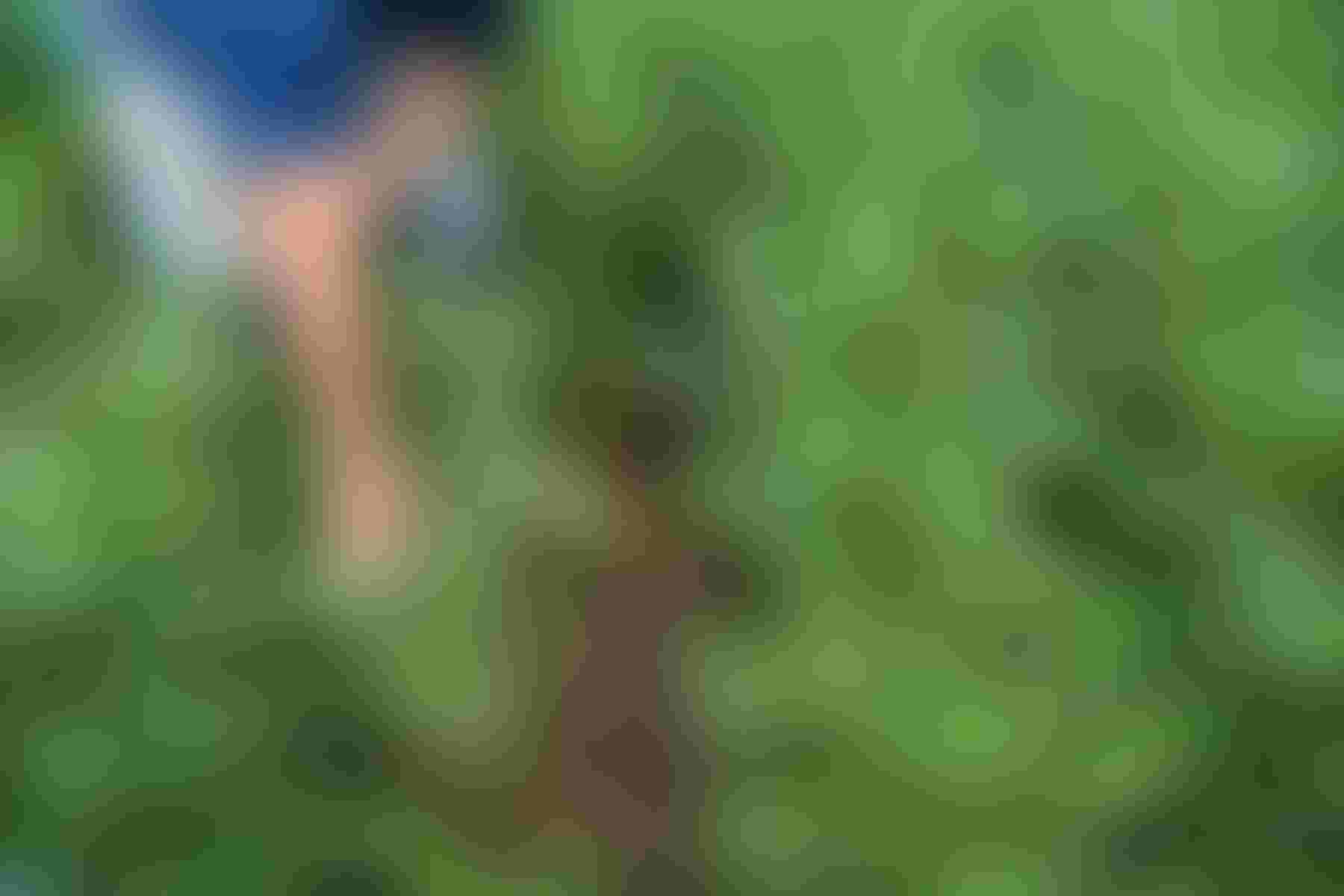 LOW YELLOW LEAVES: Notice a few yellow leaves deep inside the canopy. Steve Gauck says they're likely yellow because they're so shaded, and not getting sunlight.
Even now and later for sure, you see yellow leaves sometimes in the lower canopy. Is that a sign of disease? Not necessarily. Many times, it occurs just because of a lack of sunlight getting down through the canopy to the lower leaves. It's perfectly natural and shouldn't impact yield. There may be some brown spot disease on lower leaves, but again, it is not likely to cause yield loss. Of course, once soybeans near maturity, all leaves turn yellow before falling off.
Subscribe to receive top agriculture news
Be informed daily with these free e-newsletters
You May Also Like
---