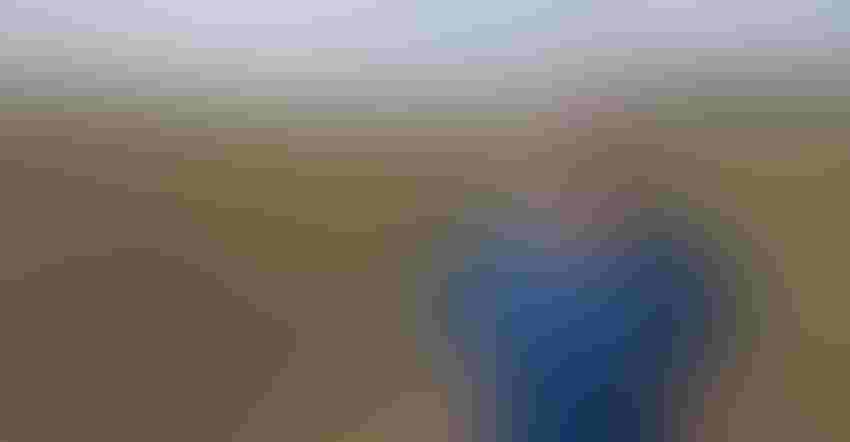 BEANS ON BEANS: Raising soybeans behind soybeans requires more management, not less. Betsy Bower recommends making sure you have enough potassium available for the crop.
What follows isn't an endorsement for choosing soybeans after soybeans instead of a crop rotation of corn and soybeans. But if you've made up your mind that you're planting soybeans after soybeans in some fields for economic reasons, here are tips that might help you minimize problems in those fields this year.
A panel of agronomists put these management tips together. The panel includes: Betsy Bower, an agronomist and Indiana Certified Crop Adviser with Ceres Solutions, Terre Haute; Bryan Denning, technical agronomist for Stewart Seeds in southern Indiana and Kentucky; Steve Gauck, a Beck's sales agronomist based in Decatur County and a CCA; Danny Greene, owner of Greene Crop Consulting, Franklin, and also a CCA; and Bryan Overstreet, a CCA and Jasper County Extension ag educator.
Bower: Soybeans are a heavy user of potassium. I would certainly ensure that you've checked soil fertility levels in these fields. I would also recommend a one-year application of phosphorus and potassium. And if you know white mold has been an issue, deep tillage to bury sclerotia could be warranted. (Sclerotia are dark to black irregular-shaped fruiting bodies produced by white mold that can provide inoculum for the disease for the next season.)
Denning: Paying close attention to variety selection would be near the top of the management tips list. Avoid planting the same variety year after year, and choose a variety that has very good tolerance or resistance to major soybean diseases.
Avoiding the same management practices year after year with regards to weed control, seed treatment and variety selection will pay off in avoiding big yield penalties. You'll need to scout these fields even closer to monitor for disease presence, so you are able to act accordingly and on time.
Gauck: If you're not applying fertilizer every year before soybeans, this would be a good time to start. Also, soybeans after soybeans need a good seed treatment. The treatment needs to not only control seedling diseases, but also include an insecticide. I would change up varieties, but be sure you're still picking the best genetics for that field. This may mean a change in maturity group.
Scouting will become critical during the growing season for leaf diseases and insects. In many cases, you'll likely need to apply a fungicide and/or insecticide. After two years of soybeans, I would look at planting a cover crop to help with erosion, due to the small amounts of residue left behind after soybeans.
Greene: Pay attention to soil test results, but adjust your soil fertility program to match your cropping program. Be sure to have nutrients available to feed the crop you're planning to grow. Then use genetics to provide the yield potential as well as disease resistance traits needed in beans after beans. Just like planting corn on corn, planting beans on beans can increase disease potential, and this would be a great place to consider fungicide use. 
Overstreet: I would plant a variety that has a strong defensive package and nematode-resistance package. If you've been planting a nematode-resistant variety, try to find one with a different source of resistance than you used the previous year.
Scout more often, use a seed treatment to ensure a good stand, and put at least maintenance levels of potash on this field to keep the crop healthy.
Subscribe to receive top agriculture news
Be informed daily with these free e-newsletters
You May Also Like
---