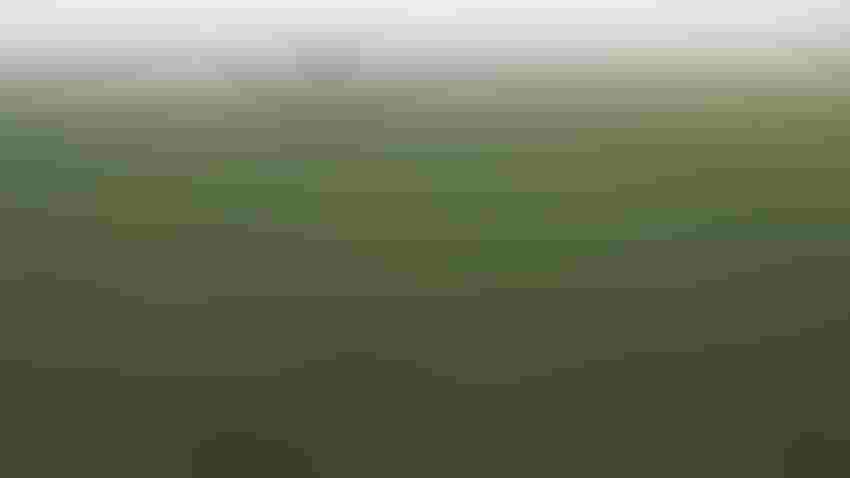 SOYBEAN ENEMY: You may not see symptoms in the field, unless you are watching your yield monitor at harvesttime, but soybean cyst nematode is often called the silent yield robber.
Curt Arens
Defeating the "silent yield robber" on soybeans takes some extra management. Soybean cyst nematode is prevalent in nearly all soybean-producing areas of the country, causing millions of dollars of yield losses to producers every year.
First reported in the U.S. in North Carolina in 1954, it is most likely that SCN came from Japan — where it was first confirmed 75 years ago. Today, it is considered the most damaging soybean pathogen in North America, and No. 2 worldwide, according to the SCN Coalition.
While the distribution of SCN continues to expand to new counties, researchers have identified numerous methods of controlling it in your fields. Here are five tips:
1. Test. "The only way to verify a decrease in SCN in your field is to soil-test to determine accurate egg levels," says Dylan Mangel, Nebraska Extension plant pathologist. "Several states have sponsored testing programs. In Nebraska, the Nebraska Soybean Board sponsors free testing for all Nebraska growers. SCN testing can be done at any time of the year, but the most opportune time is often just after harvest, because this is when SCN levels will be at their highest point, — and when we are most likely to identify the problem."
2. Plant resistant varieties. Most commercially available SCN-resistant soybean seed carries the most common PI88788 resistance gene, so there is some resistance over the past 20 years to this source building in SCN populations. However, most researchers still say that it is better than planting nonresistant varieties where you know you have SCN at high levels.
Soybean farmers across the U.S., according to the SCN Coalition, are planting more and more SCN-resistant varieties to tackle the problem — with 59% of growers planting SCN-resistant varieties in 2015, and up to 66% of growers planting those varieties five years later in 2020.
3. Rotate sources of resistance. "It might be difficult to avoid a single resistance type as PI88788 still makes up most of the available resistance in varieties planted in many parts of the Great Plains and Midwest," Mangel says. "However, Peking [PI 548402] resistance gene is becoming available in more varieties, so as soybeans come up in your rotation, try to rotate between PI88788 and Peking."
This rotation of resistance sources will help to slow SCN evolution to overcome the resistance gene PI88788.
"If you don't have access to Peking varieties, attempt to rotate between varieties containing PI88788," Mangel suggests. "This less resistance rotation will still work to slow the degradation of the resistance source."
4. Plant to nonhost crops. Corn is probably the most widely planted nonhost crop in most rotations, Mangel notes. "Other nonhost crops include alfalfa, barley, oats, peas, sorghum and wheat, among others," he says. "The greatest decrease in SCN levels occurs the first year of rotation to a nonhost crop, with diminishing gains in successive years. Most fields in the Midwest with SCN can maintain acceptable levels with a single-year rotation to a nonhost crop if they are incorporating additional management methods."
5. Treat seed. According to Mangel, the management recommendations for SCN are to rotate resistant varieties first; rotate soybeans with nonhost crops second; and third, to consider using a seed treatment.
"Several seed treatments have become available in the last 10 years to combat SCN," he says. "While efficacy of these treatments has been highly variable in university field research trials conducted in multiple states, we are recommending that you discuss your options with local advisers to find what has been most effective in your area."
Want to learn more about winning the war on SCN? Visit thescncoalition.com.
Subscribe to receive top agriculture news
Be informed daily with these free e-newsletters
You May Also Like
---