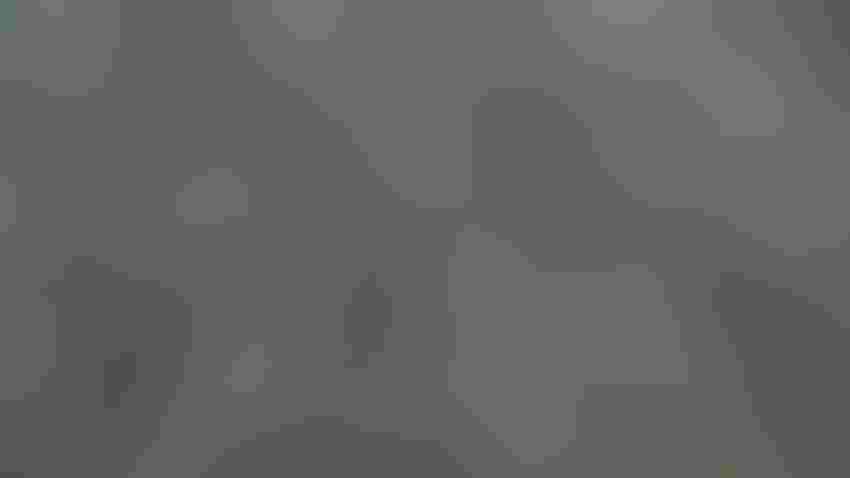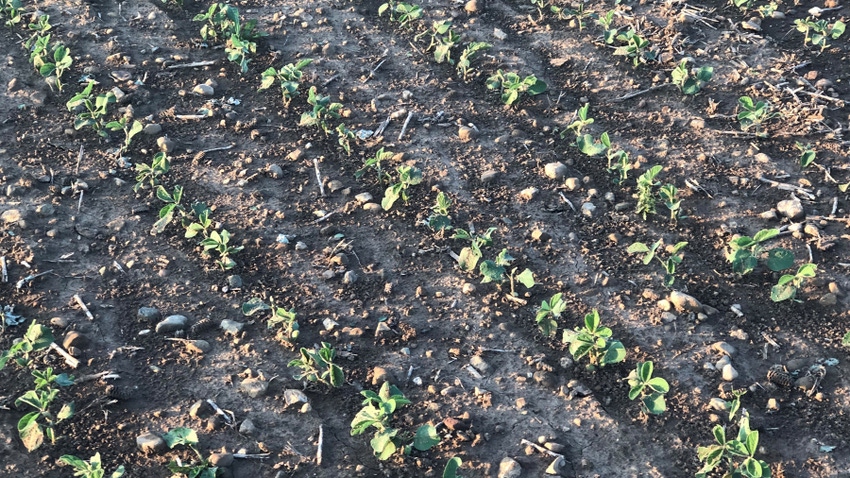 PLENTY OF PLANTS: Population in the Soybean Watch '23 field was pegged at around 120,000 plants per acre, about 50% higher than the minimum of 80,000 that some people recognize.
Tom J. Bechman
The checklist for top yields has many individual lines to cross off. One of the first and most important boils down to simply having enough plants per acre in the field. Put a checkmark in that box for the Soybean Watch '23 field.
"Checking your stand early in the season is critical because you need to make sure you have enough plants per acre to reach maximum yield potential," says Steve Gauck, a regional agronomy manager for Beck's, based near Greensburg, Ind. "Once you know you have enough plants and don't need to worry about replanting or spotting in more seed, you can move on and focus on the next steps in your management plan for high yields."
Beck's sponsors Soybean Watch '23. Take what is learned in this field and use the information to help manage your own fields better.
Review planting efficiency
The operator no-tilled 140,000 seeds per acre into soybean stubble. This irrigated field was committed to second-year soybeans so the operator could adjust his rotation elsewhere and still come out with the desired overall number of soybean acres in his operation.
Two weeks after planting, the hula-hoop method gave a good indication of stand. "The Purdue University Corn & Soybean Field Guide gives easy 'how-to-do-it' steps," Gauck says. "Simply roll the hoop at random at least five times in the field or area where you want to arrive at a population count. Count the number of soybean plants inside the hoop and get an average. Then use the chart in the guide to arrive at an estimated plant population."
Five rolls came up with 14, 15, 15, 14 and 15 plants inside the hoop, which had an inside diameter of 31 inches. Fourteen plants inside the hoop indicates 116,000 plants per acre, while 15 equals 125,000. The average for this field was 121,400 plants per acre.
"At 90% germination and if you expect to obtain 90% emergence of viable seed, you could expect 113,400 plants per acre," Gauck says. "Today, germination is often above 90%, and with well-tuned planters, emergence of those that germinate tops 90%. In this case, the operator achieved almost 87% final emergence versus all seed planted."
Factors affecting stand
Gauck believes at least five factors contribute to a good stand, and the Soybean Watch '23 field checked most of these boxes, too:
1. Good seed. The seed had above-average germination scores and was treated for both fungicides and insecticides.
2. Correct moisture conditions. Planted May 13, soil moisture was near ideal. The planter closed over the trench, but there was still adequate moisture for germination.
3. Right planting depth. Some people who replanted this spring believe they planted too deep too early. Planting at 1.5 inches or deeper for soybeans in mid-May is one thing; it can be another in mid-April or even late April if cool conditions set in, which they did. If soybeans are planted deep and it turns cool and wet, emergence may be more of a struggle, especially if seedling vigor isn't top-notch.
4. Warm temperatures. By mid-May, temperatures were finally leveling out, even at night.
5. Uniform seed placement. The planter was set correctly, and each row placed seed at the same depth.
Subscribe to receive top agriculture news
Be informed daily with these free e-newsletters
You May Also Like
---