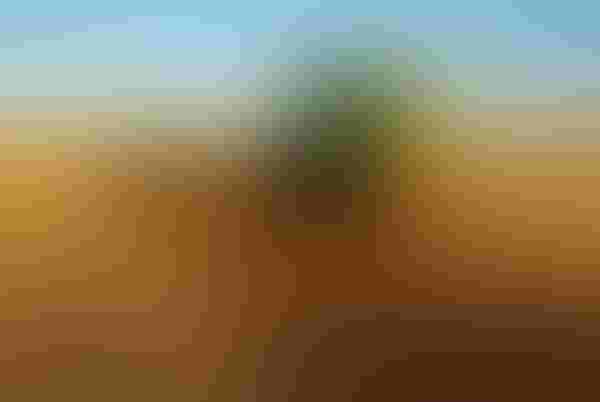 Proper combine settings and attention to detail during soybean harvest reduces harvest losses. Short soybeans are especially difficult to feed into the header and through the combine header because they are often podded lower to the ground, which increases the risk of loss.
A few simple combine adjustments can help to prevent grain damage and harvest loss. Consider, two important points:
4 soybean seeds per square foot equates to a 1-bushel/acre loss.  Acceptable harvest loss is 3% or less (approx. 1-2 bushels/acre) in soybeans, but improperly adjusted combines or an operator not paying attention can generate errors of 10% or higher

80% of harvest loss occurs at the header
Total harvest loss can occur in three areas: 1) pre-harvest soybeans, 2) header and 3) combine. One should check these areas within different locations in a field.  Checking behind the combine represents total harvest loss but one must check pre-harvest loss before combining an area as well as just in front of the header (header loss).  Combine loss equals the total harvest loss minus the pre-harvest loss.  Checking all three areas determines if and what combine settings must be adjusted, especially header loss. 
One of the first items for the season is to review the owner's manual and/or consult your local combine dealer for help on proper combine settings specific to the crop and harvest conditions.  The following are a few suggestions on adjustments and operation factors in variable and short soybeans:
A floating, flexible cutter bar and automatic header height control can improve the ability to maintain the header low and level to the ground during harvest.

Take time and slow the combine down.  Slowing 0.5 to 1.0 mph in areas where harvest loss might be risky. 

Keep the cutter bar as low as possible for short soybeans and those that are dry.  This point is important in areas with low plant populations and where more pods are on the lower portion of the plant, nearest the ground.

Shorter soybeans require smaller clearances between the reel, cutter bar, auger and the feed conveyor chain, to ensure stems are feeding through the platform and into the feeder house.

Check knives, guards, ledger plates and wear plates.  Keep spares handy in 2015.  

Ensure the sickle is sharp. Dull sickles tend to push stems over rather than cut them cleanly.

Make sure to properly adjust guards and header to proper engagement angle as outlined in the operator's manual.

Check that stems are being cleanly cut across the header.  If not, check for dull blades, improperly set header angle, other incorrect header settings, or reduce your ground speed.

Keep an eye on reel speed and adjust to match soybean conditions and ground speed within the field.  The rule of thumb is to keep reel speed ~25% faster than ground speed. 

Make sure the feeder house relative to the header is at the proper adjustment to keep material feed as efficient as possible.

Importantly, make sure chains and bearings are properly lubricated and serviced on their stated time intervals.  Belts should be tight and checked routinely.
Subscribe to receive top agriculture news
Be informed daily with these free e-newsletters
You May Also Like
---